I PROMISE Too Info Session
A line of volunteers feverishly ferried chairs into the library classroom. With over 30 I Promise parents and their families in attendance, our I Promise Too info session quickly became "standing room only."
Flanked by their children, our I Promise parents sat intently as they listened to their peers and I Promise Too graduates discussing their time in the program. "Boy, it'll be hard, but when they say 'We are family,' they mean it. The family will carry you through," said Cassandra Morrow, as she gave a passionate recounting of her time in the class. Some faces were familiar, parents who are just one test shy of earning their GED, and others were brand new. In its third year, our I Promise Too parent GED program has reached peak popularity.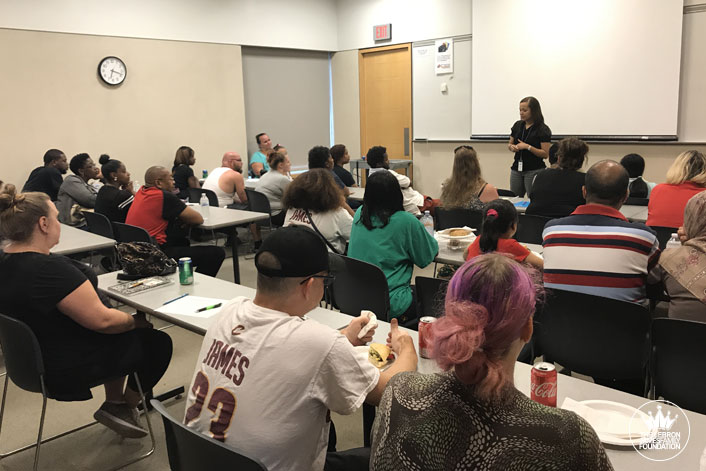 In partnership with Project Learn of Summit County, I Promise Too provides free GED courses to active I Promise parents. In addition to the incredible support they receive from Project Learn, our I Promise Too parents will now receive special mentoring from Northeast Ohio Chase employees. The "Chase Your Dreams" mentor program provides both pre and post GED mentorship, focusing on career placement and advancement.
We are family.