An Olympic-Sized Surprise
Each day at the I PROMISE School is anything but ordinary. Our students get out of bed every morning and arrive to school, greeted by high fives and smiling faces, not knowing what incredible new experiences await them.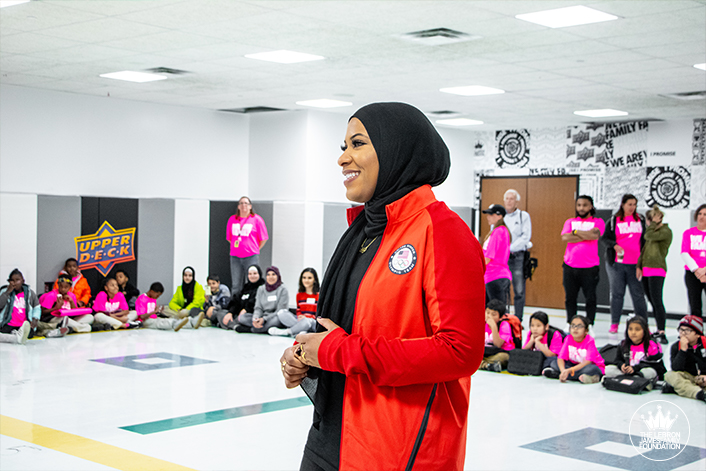 On Friday afternoon, with another busy week at IPS winding down, they received a special visit from someone that would change their lives forever. As they headed into their last class of the day, in walked an Olympic medalist. And not just any Olympian. It was Ibtihaj Muhammad - the first Muslim American woman to compete for Team USA in the Olympics wearing a hijab. Someone who's faced monumental hurdles and pushed through anyway.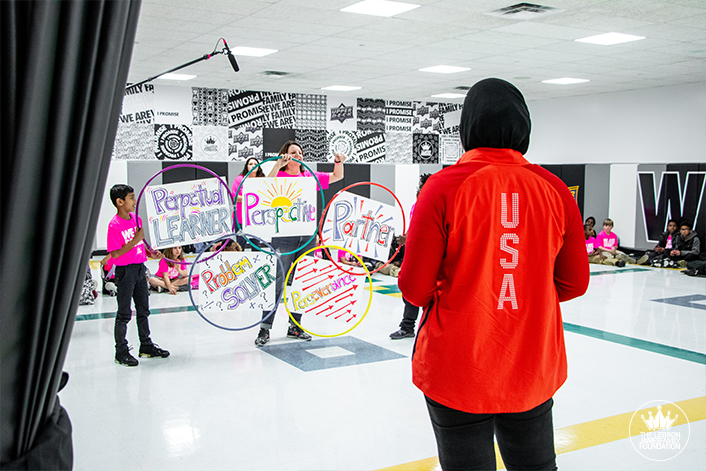 With the letters U-S-A emblazoned on her back, Ibtihaj led the students in an interactive fencing lesson that incorporated their five Habits of Promise. This included some friendly sparring with IPS intervention specialist, Angel, who got in to full gear for a live demonstration that perpetuated the IPS promise to expose students to new experiences, sports and cultures. To the students' delight, Angel put the five "P's" into practice to help her persevere through this new experience. Ibtihaj also used the lesson to share her story and offer inspiring insights about her journey. The message was loud and clear: don't ever let anybody tell you you can't do something. Because it can be done. And she is walking proof of that for these kids from Akron with big dreams. The real-life success story was particularly meaningful to Sana Alakrad and No Ta Har, two of IPS's Muslim students with fashion design aspirations.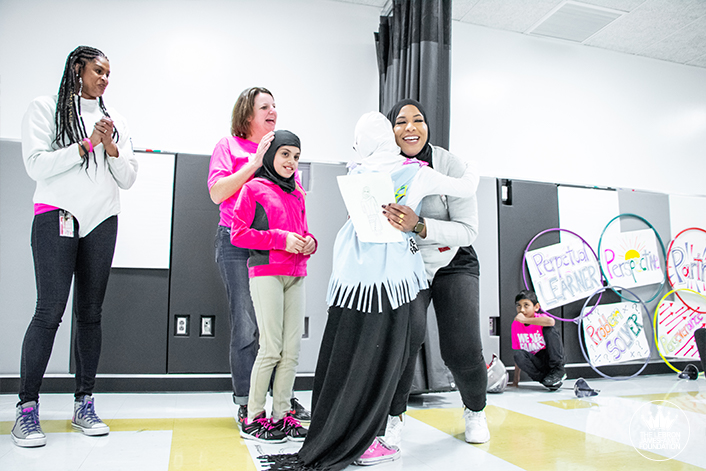 One minute you're working on reading comprehension, and the next you're learning life lessons from an Olympian - ending with hugs and high fives. Such is this special life at IPS.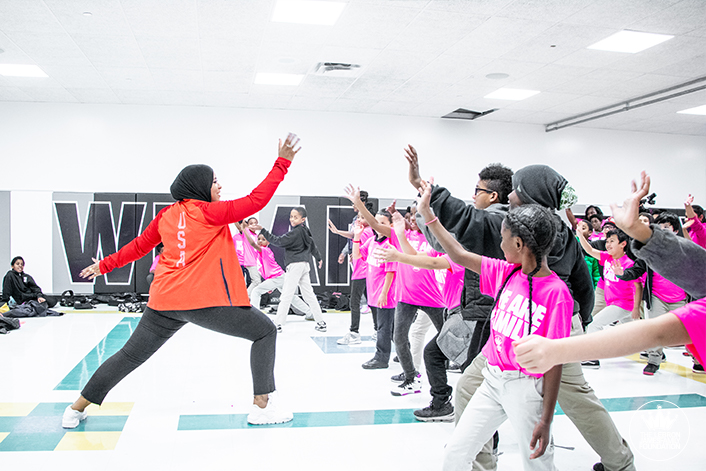 We appreciate Ibtihaj's tenacity, talent, and strength to share her story with the world and for making it a point to share it with LeBron's students. She makes us proud to say, "We Are Family."