Welcome to Halloween Town – Akron, OH
When pulling up to the I PROMISE School, students, families, staff and all visitors are instantly transported to a whole new world of learning, care, and commitment. Now that Fall has officially arrived, they will also be gleefully greeted by goblins, skeletons, and pumpkins on hay stacks who have taken over the front of the building at 400 W. Market Street. A part of IPS's efforts to make every day special for its students, the spooky holiday décor is the latest personal touch that sets the school apart. Halloween is also LeBron's favorite holiday, making it an easy addition to the IPS experience.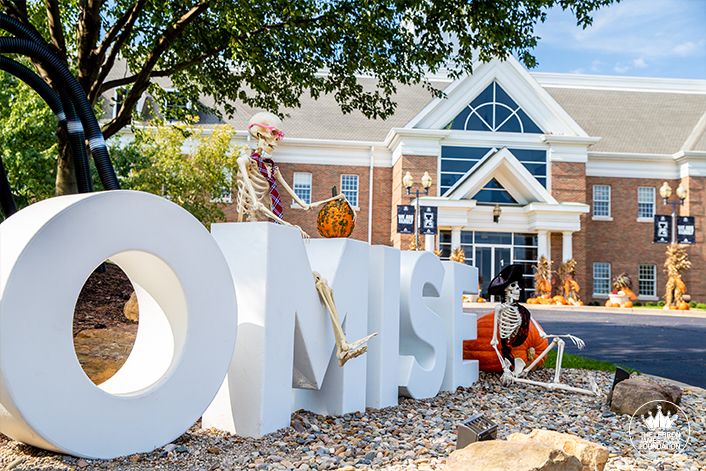 With students and staff on Fall break this week, they'll receive their festive welcome when they return mid-month. Thanks to our Foundation partners, they'll also come back to additional building upgrades including new lighting by Hippich Electric, additional painting by Thomarios, and brand new gym wall padding by Power Media. Just as our students and staff push themselves daily to do more, so too, do our partners as we work to make the I PROMISE School a truly transformational place.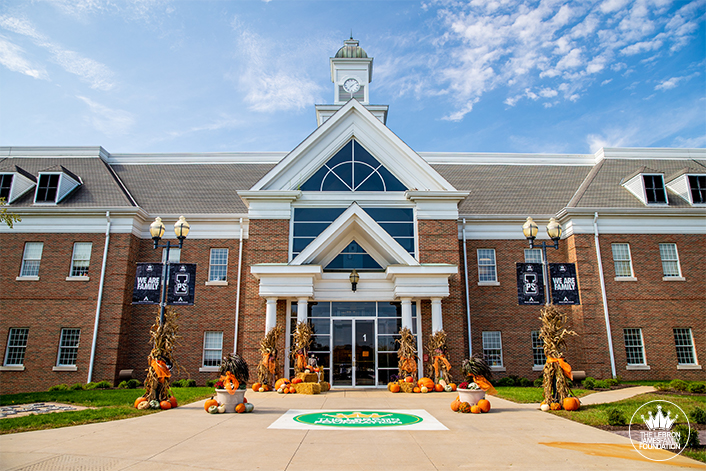 We want to extend a special thank you to Foundation partner Rice's Nursery for the incredible Halloween transformation. They, and all of our partners who continue to over deliver in every way, make us proud to say, "We are Family."