SHOWING UP
With over a month of classes already in the books, the I PROMISE School staff hosted its families for their first round of parent teacher conferences this week. While teachers met with IPS parents to discuss their all-star students' progress, challenges, and triumphs, IPS and team LJFF's army of volunteers entertained the kids with food, music, and a movie so mom and dad could focus on the important task at hand.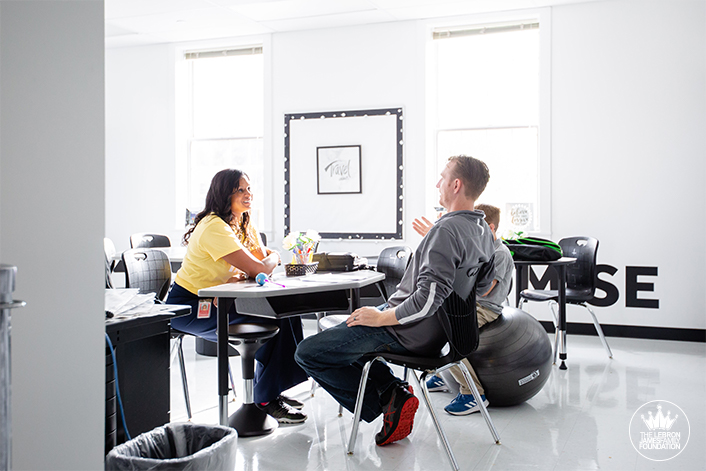 During this valuable family time inside IPS, parents also got to utilize the on-site Family Resource Center as I Promise Too GED classes were held for parents, the food pantry was open for family meals, and other critical services were offered. It was a fun, informational-filled night for all with an excitingly high level of parent participation and engagement.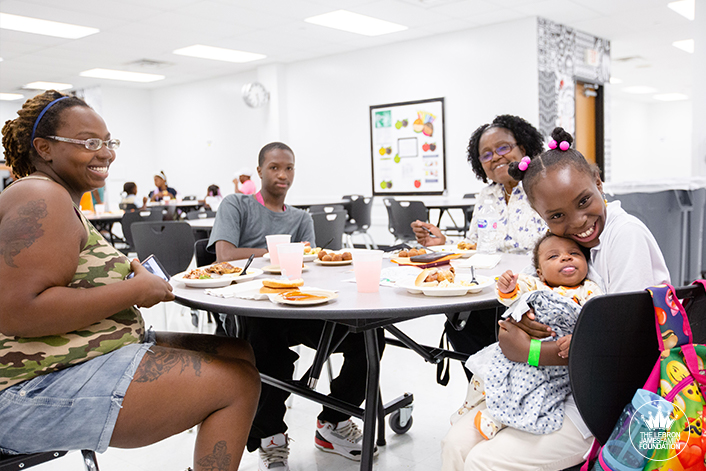 Speaking of fun and engaging, this year's DAP Championship concluded on Sunday and crowned a brand new champion, Kramer Hickok. The PGA Tour rookie's win was no surprise to the I PROMISE School students who got an exclusive clinic from the pro only days before at Canterbury Golf Club as part of the school's experiential learning outing.
Also on hand to help crown the new DAP champ were LeBron's 330 Ambassadors who served as standard bearers for the tournament's final round for the third straight year. Representing LeBron wherever they go, these high school students brought the familiar LJFF family feeling to the tremendous event proudly held right in our backyard.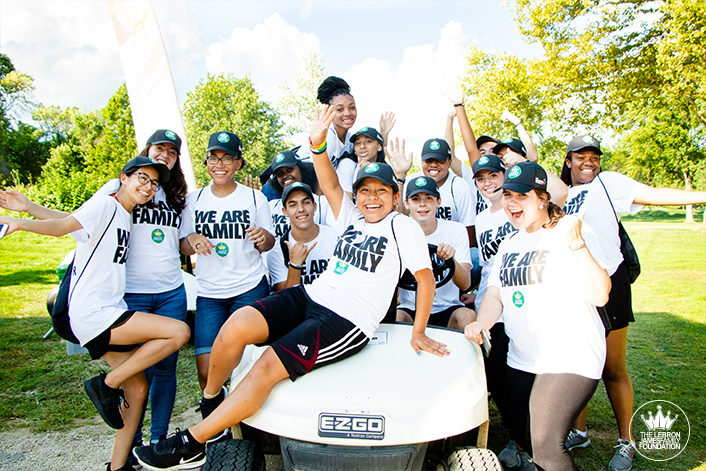 The entire team at DAP, our 330 Ambassadors, and our new champ Kramer Hickok make us proud to say, "We are Family."