With our I PROMISE School students in the thick of testing this week, they got an important message from Mr. LeBron. After arriving at school to a hot, homemade breakfast, they were greeted by a note from him that let them know he was thinking about them, and that "they GOT this!" And with that, our students are tackling the tests with all their might this week, but not before a few family engagements…
As part of the I PROMISE School's Black History Month celebration, the Family Resource Center was transformed into a full-fledged Barbershop where nearly 70 students received free haircuts from local barbers. Ten licensed barbers, including IPS family member Jarvis Landry's personal barber and two IPS fathers who own their own barbershops, gave their time and resources to provide fresh fades and lineups – any style the students wanted. One young man channeled his school spirit and had "IPS" styled into his haircut. With a new look and new confidence, these kids were ready for the testing week ahead.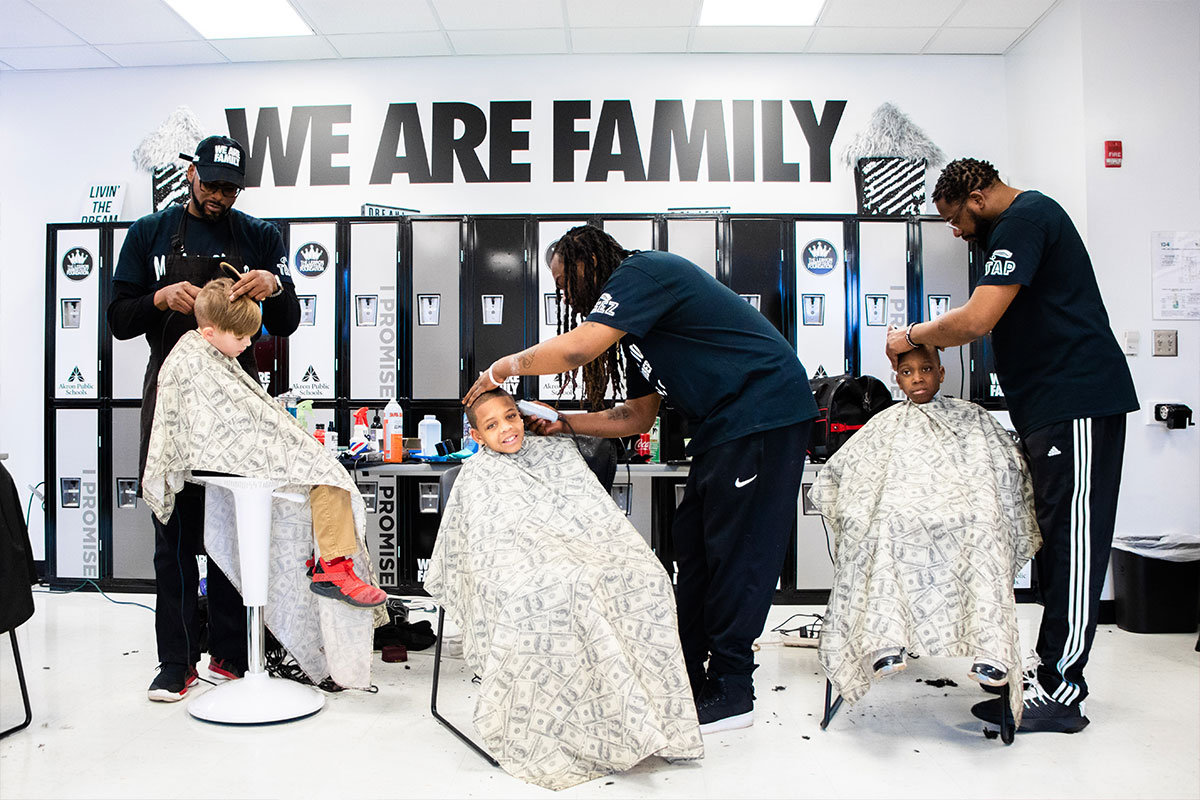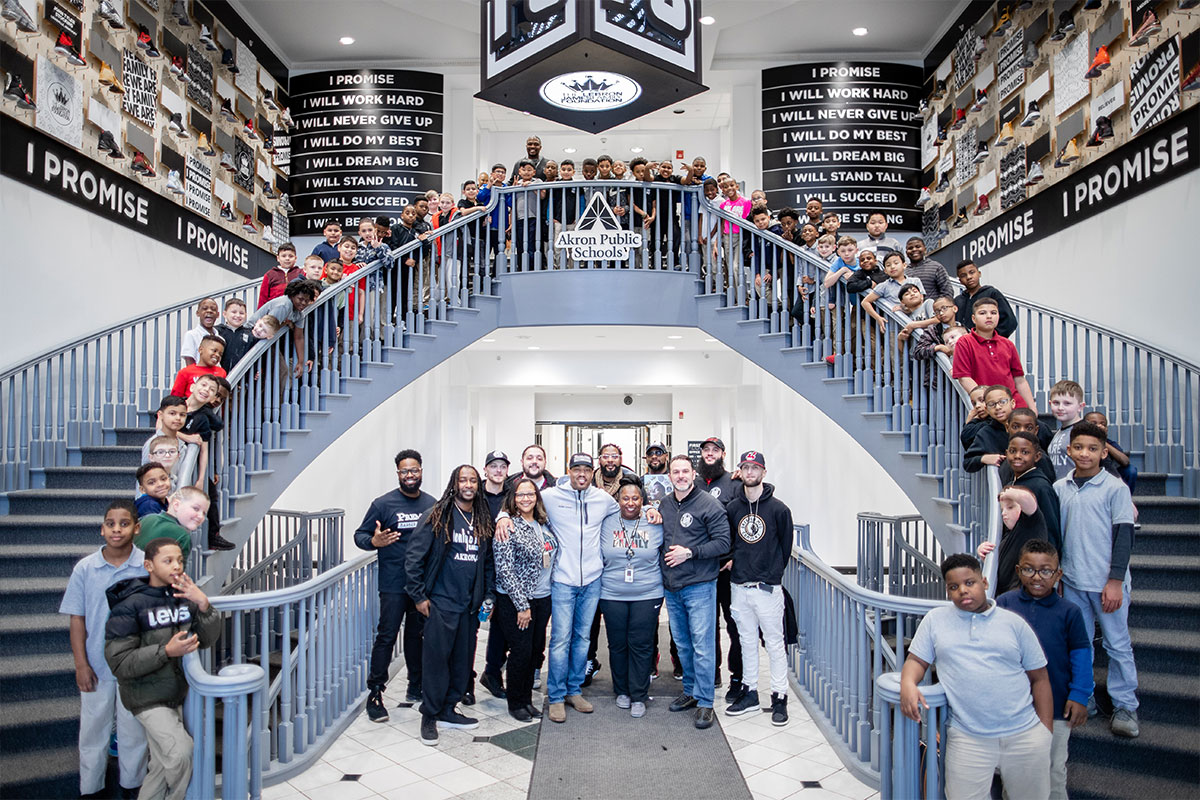 But still before they hit the books, Olympic gold medalist swimmer Simone Manuel stopped by IPS to offer encouragement and instill confidence in the students as they prepped for testing. While she shared more about water safety and her habits of promise, the students attentively took in the words of the Olympian. After all, she knows what it takes to achieve greatness, something they eagerly awaited to channel into their big week ahead.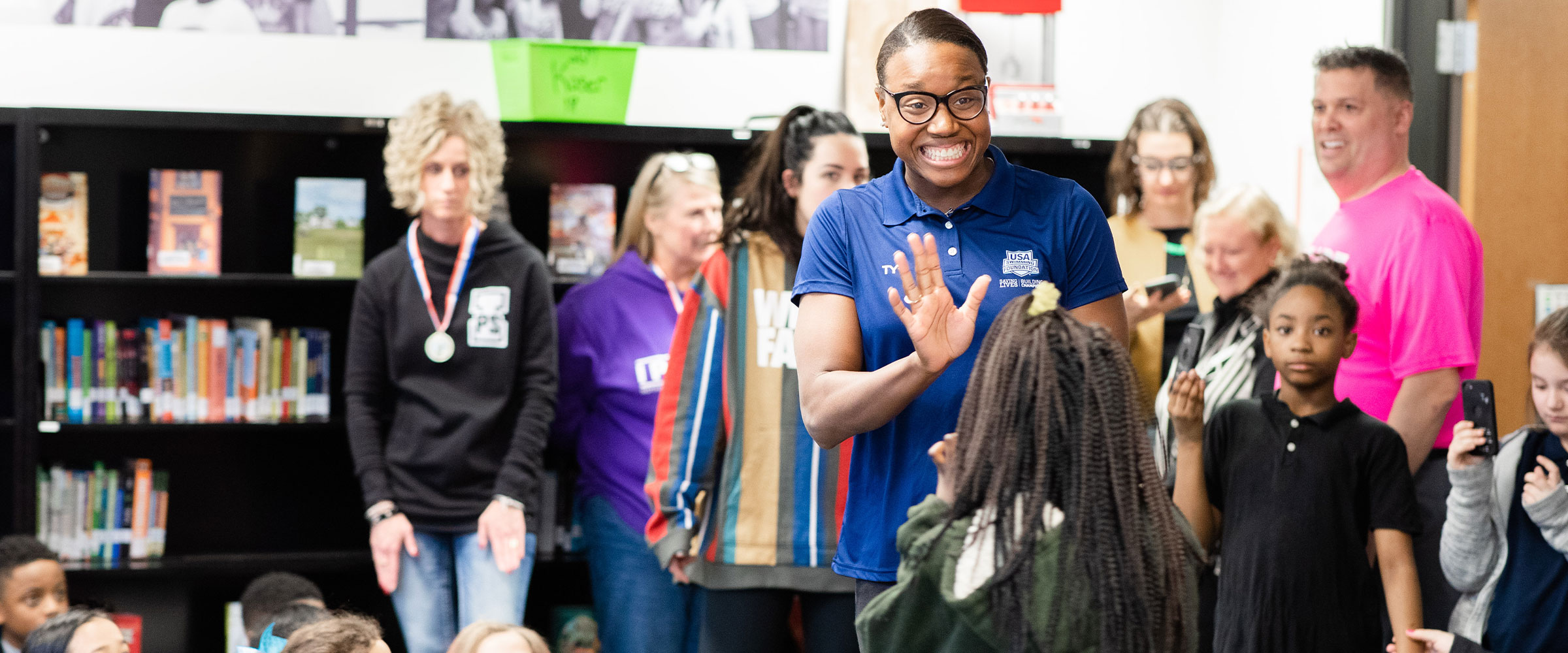 Also during the busy week at IPS, LJFF hosted another Family Dinner, part of the school's commitment to joining together regularly to share a hot meal and quality time in a fun, resourceful and informational evening. After everyone enjoyed the meal, our partners at Chase presented to our parents on financial literacy while Faithful Servants provided free flu shots in the Family Resource Center. These nights are much-needed for our families both as a community-builder and a barrier breaker.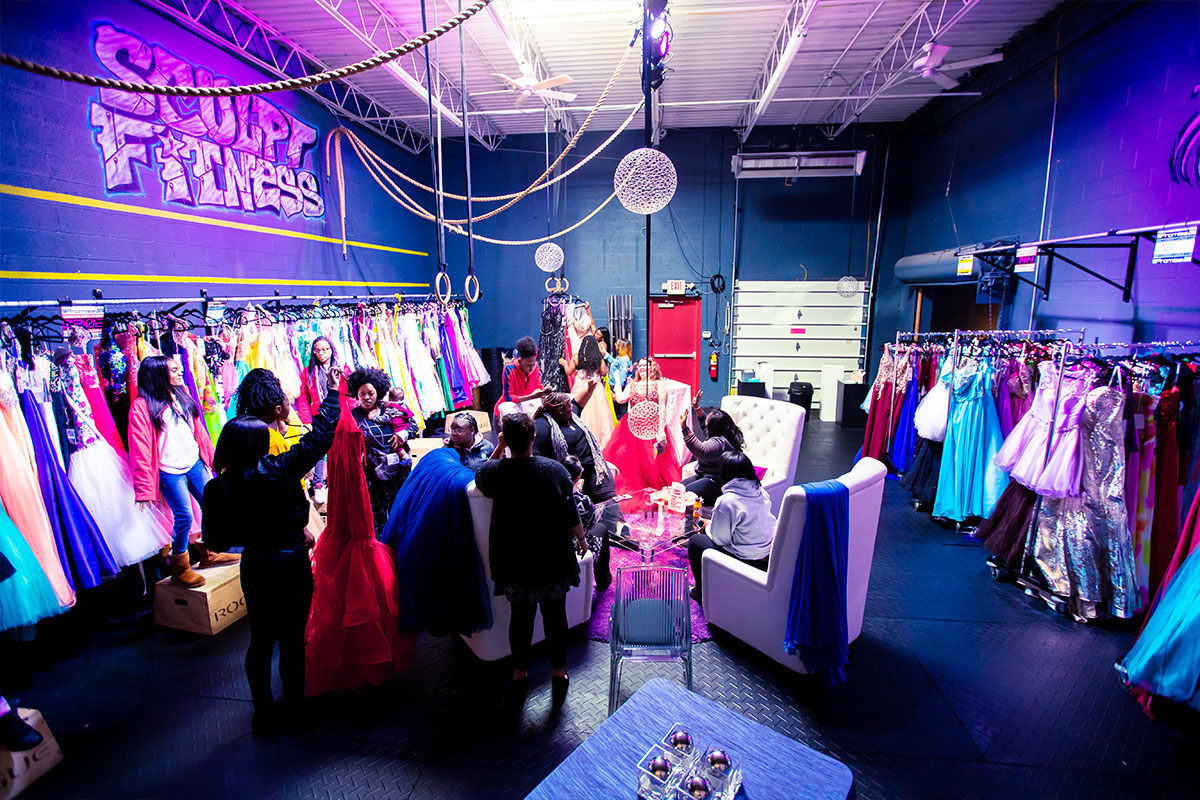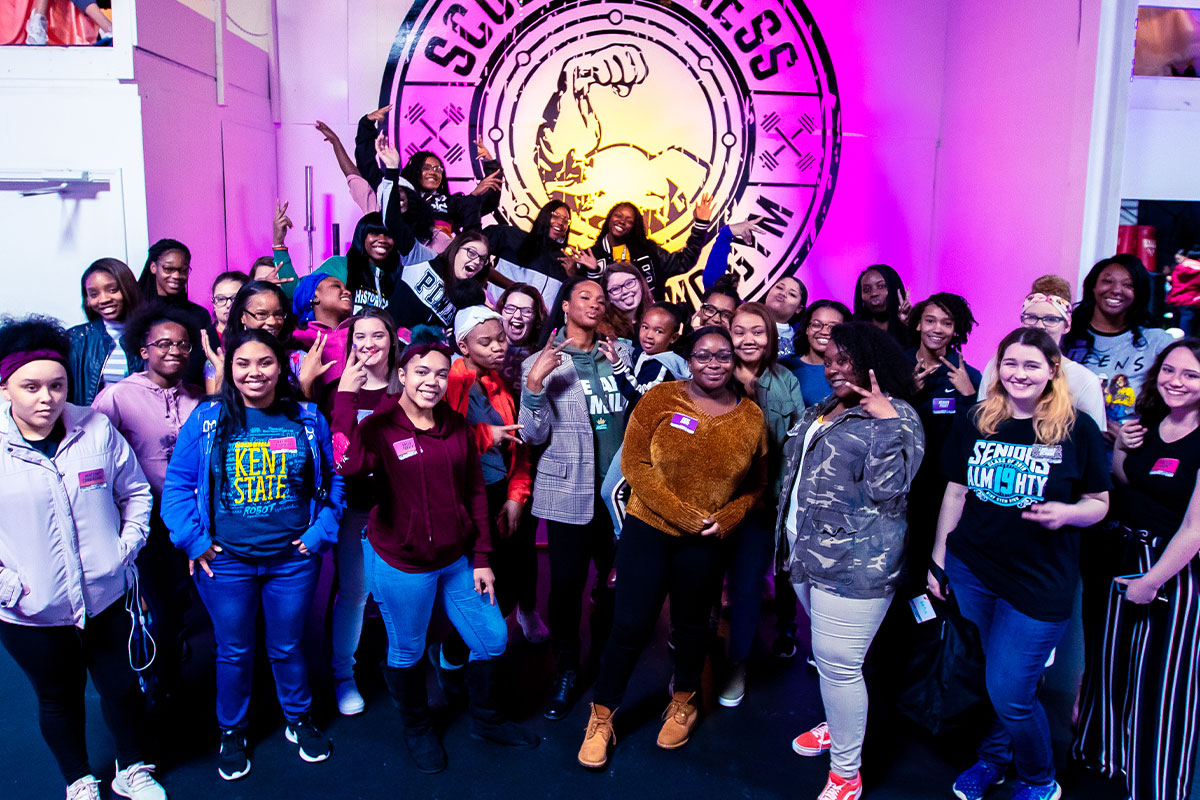 To kick off this week, Savannah James came home to Akron to empower and uplift local high school seniors as they prepare for prom. In her 8th annual Prom PROMISE event, Savannah helped the young ladies find the dresses of their dreams, shoes to match, accessories, makeup tips, eyebrow grooming, and hand massages – all part of the day she designed especially for them. With dresses and bags in hand, the girls all left the Sculpt Fitness gym-turned high-end boutique empowered, inspired, and pampered as they prepared for the night of their lives.
It's been a busy week of events and resources for our kids and families, but we couldn't do it without the important Foundation partners who make it all possible.
From our IPS fathers and team Jarvis in the FRC Barbershop, to Chase, Faithful Servants, Sculpt Fitness, and new family member Simone Manuel, our growing group of dedicated and amazing partners makes us proud to say, "We Are Family."