IPS Transformation Phase 1
With opening day for the I Promise School just over a month away, this week brought another milestone in the materialization of the LeBron James Family Foundation's vision to change urban, public education.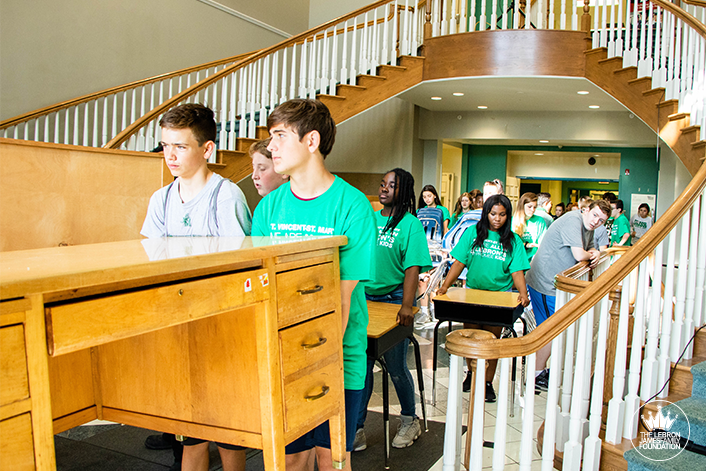 As a sea of green "We are ALL IN for LeBron's I PROMISE Kids" t-shirts flooded the two-tiered staircase in the lobby of the future I Promise School, the first phase of the building's physical transformation officially got underway. More than 240 student volunteers from St. Vincent – St. Mary's helped remove all existing furniture from the former administrative building to make way for a new era at 400 W. Market Street.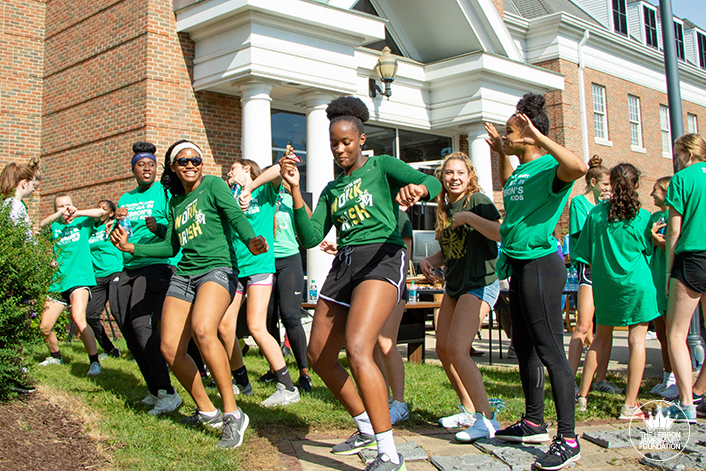 More than just moving desks and file cabinets, this day marked the first step in creating a positive, nurturing environment for the future I Promise students.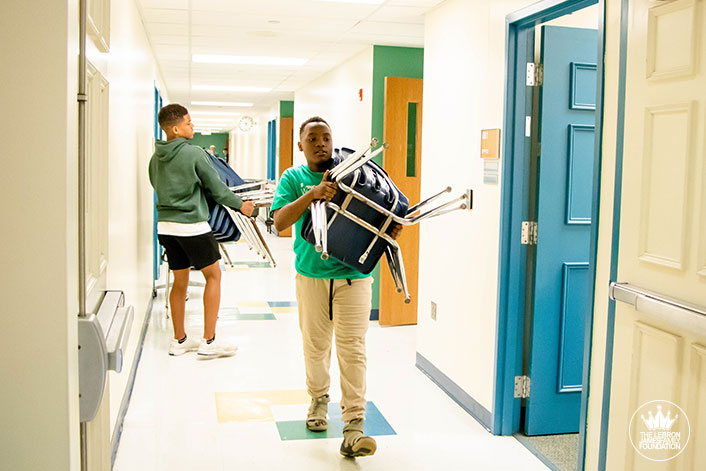 A big family thank you to the Irish faithful from STVM for providing the people power, Two Men And A Truck for the transportation, DJ Brian & Buckeye Entertainment for the live music, and Swensons for the delicious lunch.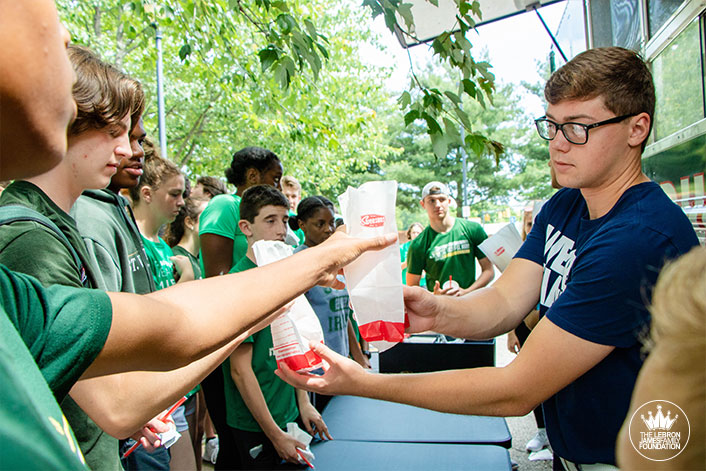 Read more about the big move in the Akron Beacon Journal here.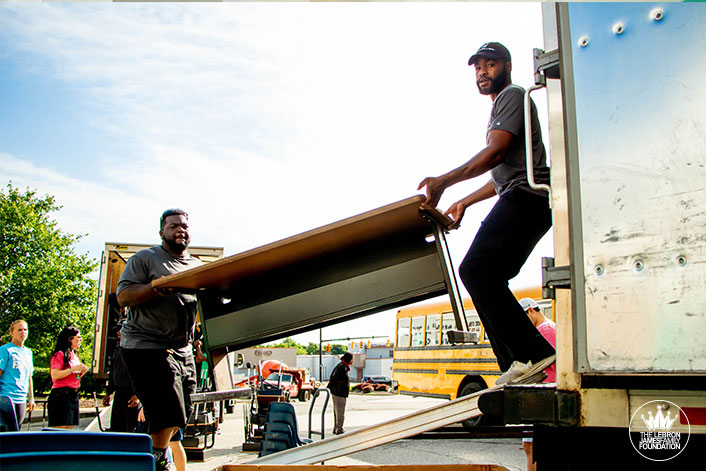 It takes a village, and we can't wait to see LeBron's students open the newly-renovated I Promise School's doors for the first time on July 30th.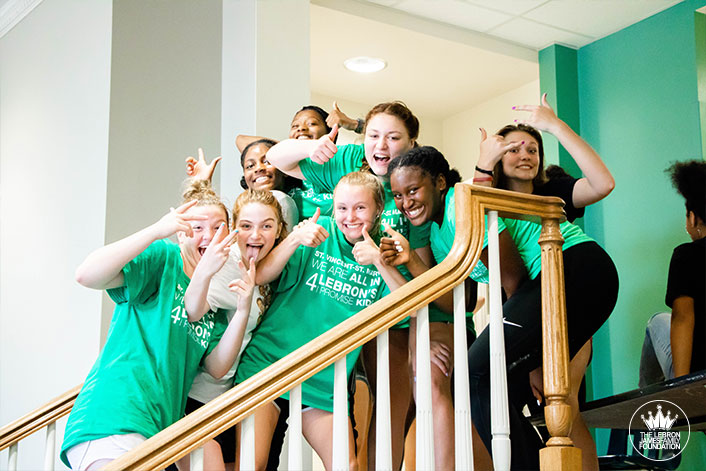 We are family.