As the students and parents filed into the I PROMISE School, the spirit of the holidays was in the air. LeBron's 5th graders had spent days practicing and preparing for the special performance they were about to give. And making the experience even brighter, it was a packed house of special guests.
Along with their parents and families, the 5

th

graders performed their favorite holiday songs for Savannah James and momma James who had come to IPS to check in on them. Also joining the evening was our family from Walmart who hosted a freshly-cooked meal for all of our families following the performance.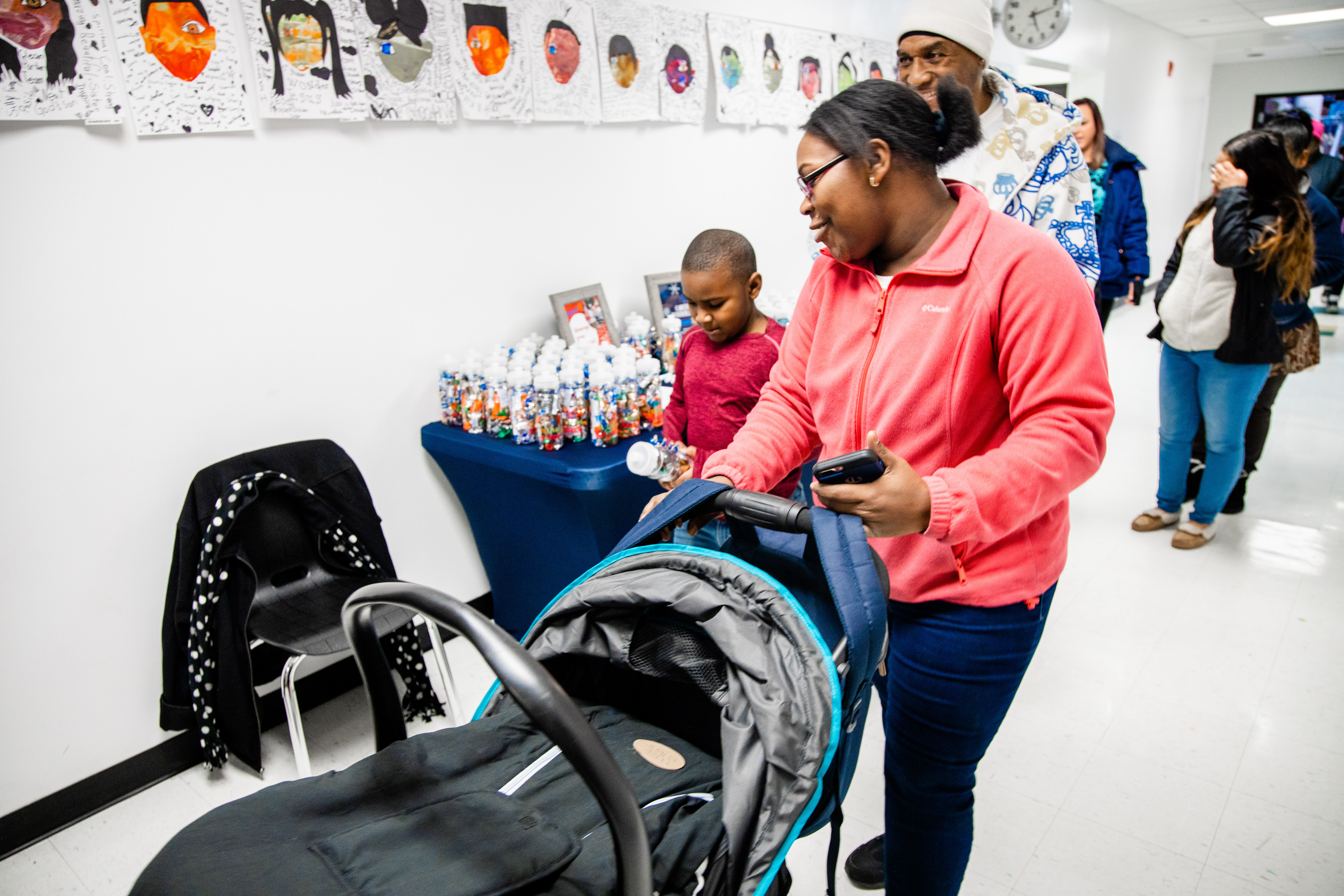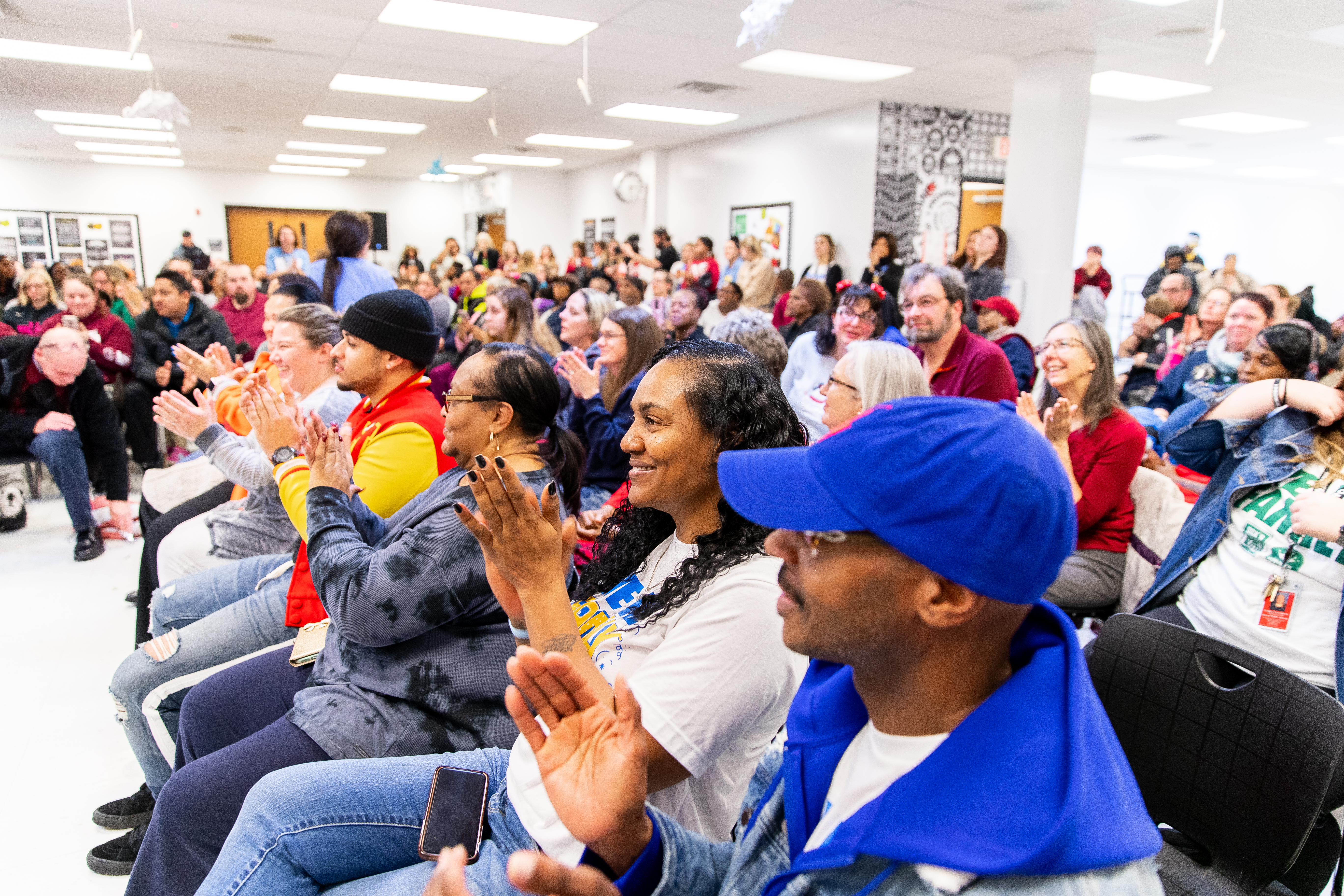 Along with the meal, Walmart also engaged with our families, sharing job opportunities with our parents and guardians.
With Savannah, Gloria, Deidre and Chef Dena dishing up food and Walmart dishing out support in the form of job applications and gift cards, our families were treated to an amazing and life-changing holiday meal.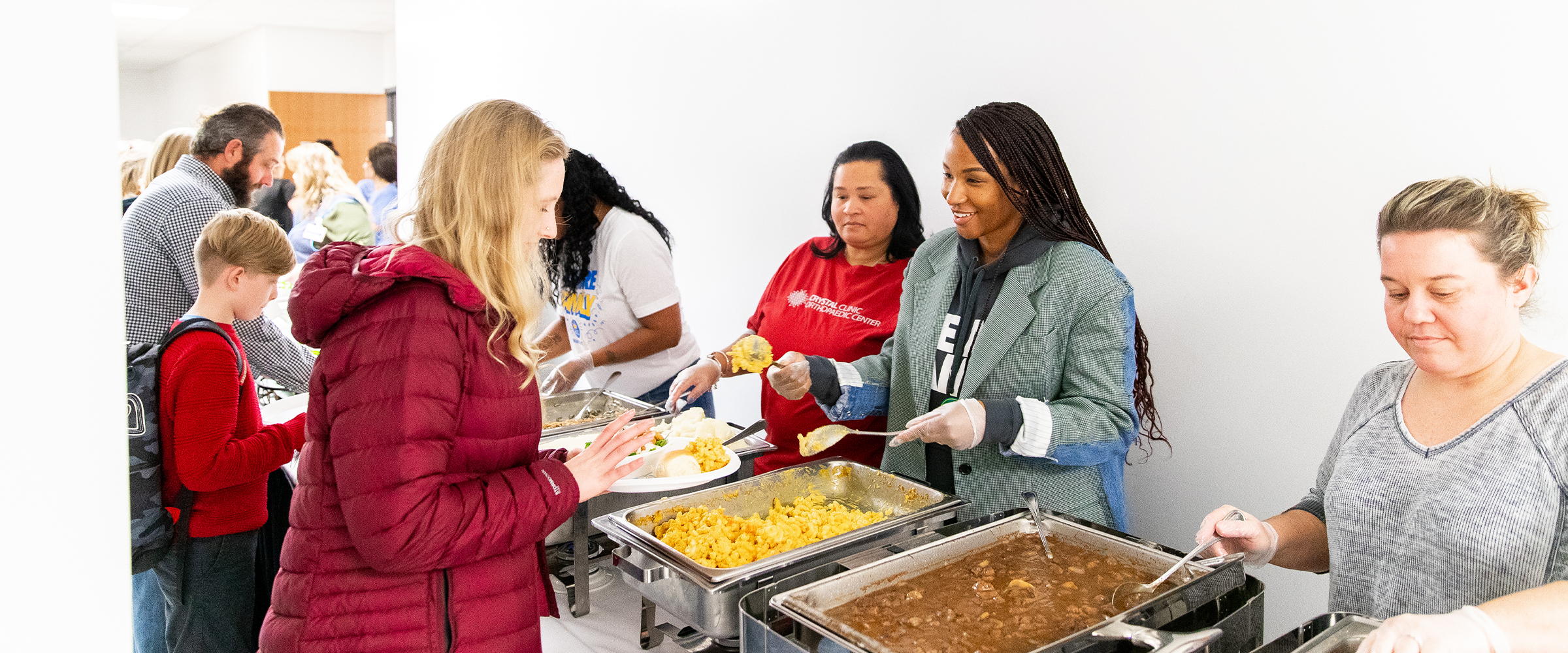 And that's what the holidays are all about. We are so grateful to Walmart for making this a special treat for our families. Their commitment to the communities they serve came to life in Akron at IPS and we couldn't be prouder to call them family.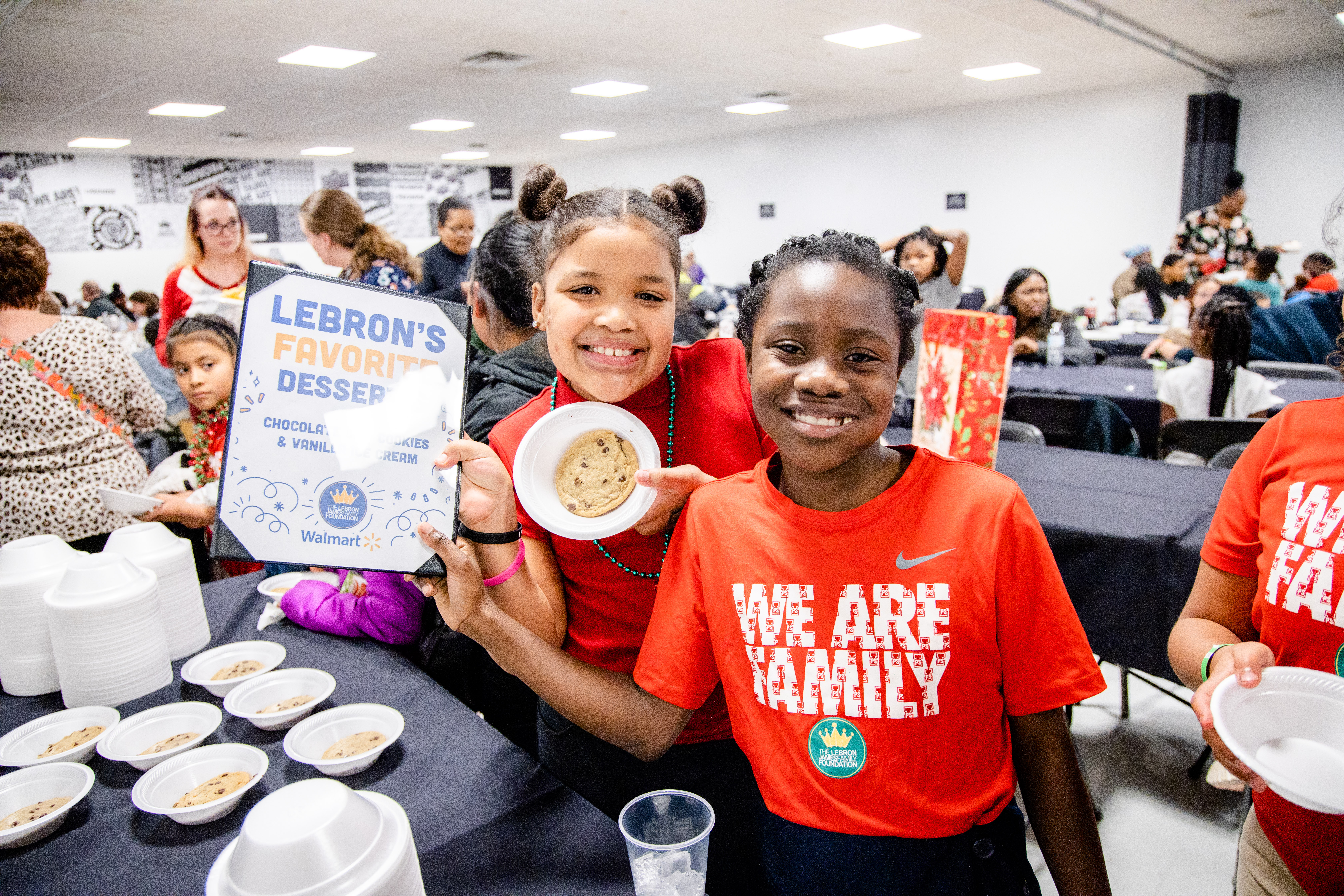 From our LJFF family to yours, we wish you all a happy holiday filled with love and of course, FAMILY!