Mrs. James
"She's much more than LeBron James' wife — she's an influential powerhouse as the founder of Women of Our Future." – Cleveland Magazine's Most Interesting People 2018: Savannah James
If you caught a glimpse of the latest issue of Cleveland Magazine, you may have seen a recognizable yet unfamiliar face. Typically preferring to stay behind the scenes, Savannah James ventured in front of the cameras and opened up for a rare interview to talk about what she's most passionate about: her family and empowering the young women in her hometown.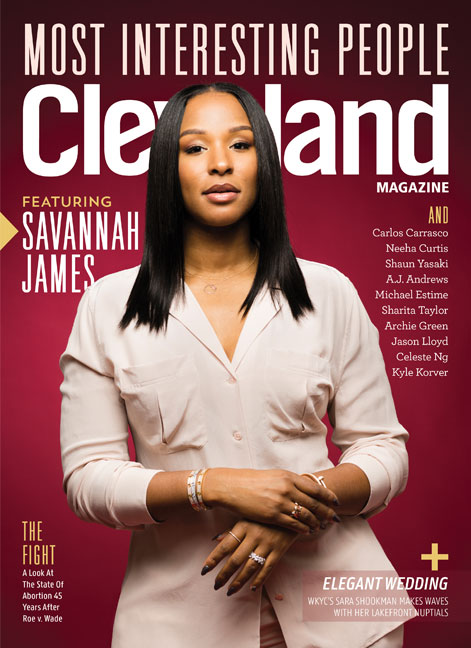 Her respective roles as a mom, wife, businesswoman, and philanthropist landed her on the cover of Cleveland Magazine's coveted "Most Interesting People" list, an incredible honor for the Akron native. The cover story highlights Savannah's impact on her hometown through her Women of Our Future mentorship initiative, annual I PROMise Makeover event, and constant encouragement of the young women in Akron. The article also touches on how the now Mrs. James met another kid from Akron way back in high school, how she strives to raise their three children, and what she's willing to step out of her comfort zone for (hint: it's the same thing that makes us proud to have her as a role model to all of our I Promise students).
You can catch the entire article on what makes Savannah James one of Cleveland Magazine's Most Interesting People of 2018 here.