The I PROMISE School
Greeted by French doors doubling as makeshift school hallways, Akron Public Schools staff, Akron's Board of Education members, community partners, and all of their family and friends stepped into the three-dimensional blueprint of the I PROMISE School on Monday night. Hosted by the LeBron James Family Foundation, the final review team meeting of the IPS planning process brought to life the visions and dreams for the upcoming Akron public school through clever sketches, interactive presentations, and a ride on an 18-foot school bus that rolled through the Hilton Akron/Fairlawn's ballroom.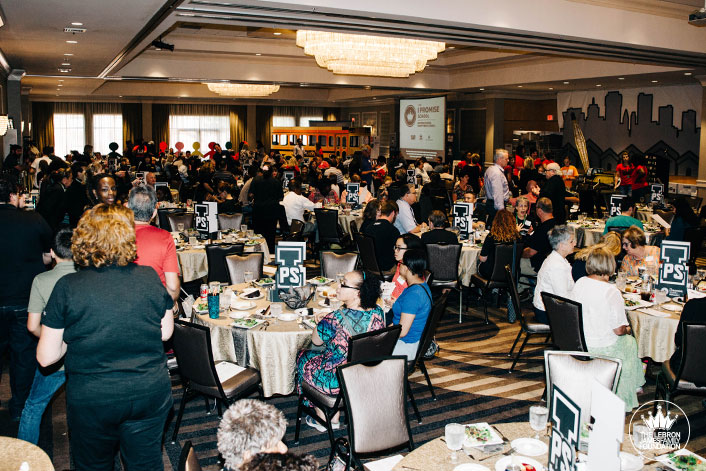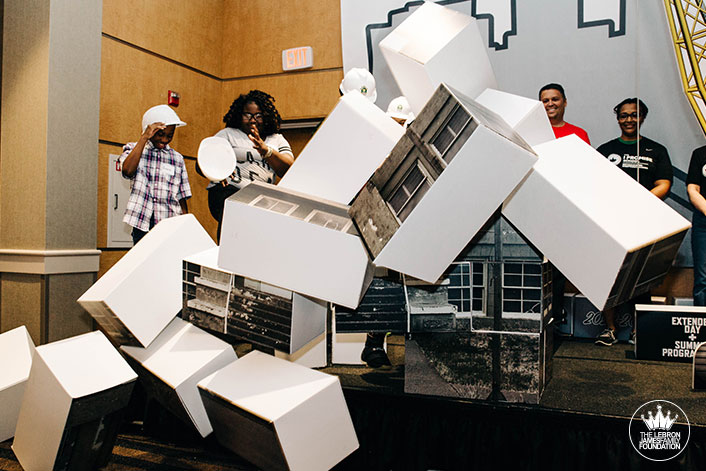 When they arrived for the "information session," few in the room knew what to expect. But as wrecking balls plowed through traditional school facades, the standard hiring processes turned into a live professional sports draft, and the aforementioned school bus happily chugged through the crowd picking up students at every stop, people began to realize this school would be anything but ordinary.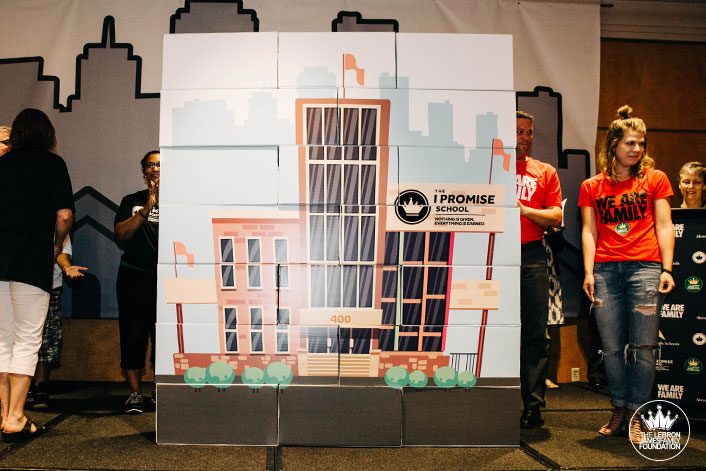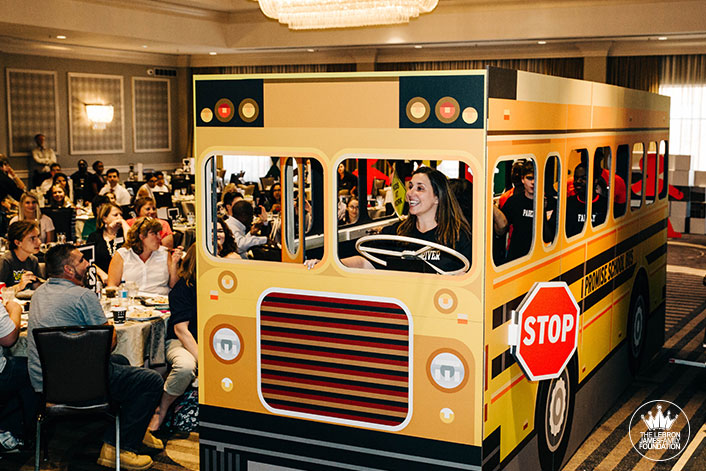 The purpose of the review event was to elicit feedback from important stakeholders and community members to help LJFF and APS put forth the best possible plan and practices for the I PROMISE School, but the results were far greater than that. The team presentations left the event's attendees on their feet, enthused about the possibilities and clapping and singing, bringing the future school's We Are Family philosophy to life.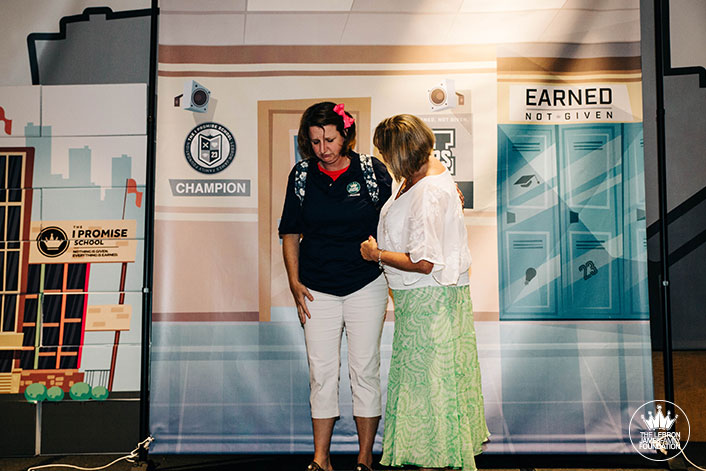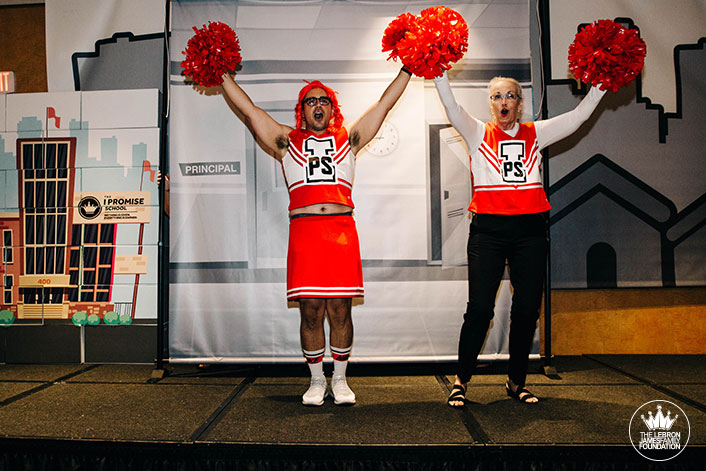 Just as these memorable presentations deviated from the traditional process, the I PROMISE School will aim to create an unprecedented wraparound approach to education that pushes the envelope on what's possible and dares to dream even bigger.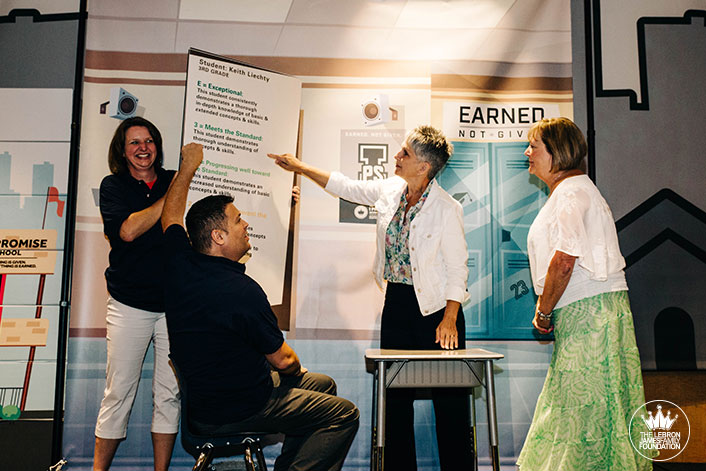 The committed team of people who dedicated themselves to lay the framework for our school make us darn proud to say, "We are family!"