LEBRON'S 3RD GRADERS ONCE AGAIN TAKE A MAGICAL TRIP TO THE NORTH POLE ON THE POLAR EXPRESS POWERED BY FIRSTENERGY FOUNDATION
In what's become an annual Akron treat and a holiday season staple for LeBron's I PROMISE students, the LeBron James Family Foundation's 3rd graders will once again hop on board the Polar Express Powered by the FirstEnergy Foundation for a magical outing. Clad in festive PJ's and riding in train cars decked out for the holidays, the students will be treated to a special reading of the holiday favorite, "The Polar Express," while sipping hot cocoa and eating fresh cookies.
With Santa's elves – otherwise known as LJFF's Goodyear volunteers and LeBron's 330 Ambassadors – on hand to make the experience special, the 3rd graders will journey from Akron to the North Pole and perhaps catch a sneak peek of Santa himself. At the end of the ride, every child will receive a hard-cover copy of the book, courtesy of the FirstEnergy Foundation.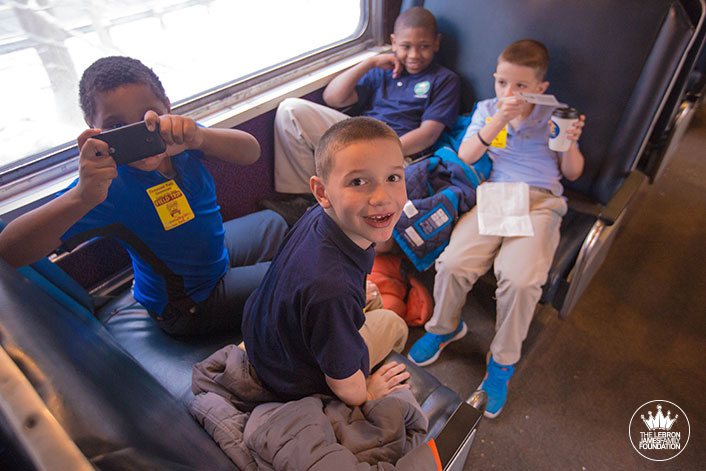 This magical experience is part of the LeBron James Family Foundation's commitment to creating a unique outing for each class of its students that exposes them to new opportunities and new adventures as they pursue their passions. This holiday-themed outing embodies what the season is all about while also reinforcing LJFF's "We Are Family" philosophy by encouraging the students to take the story back home and share it with their entire families.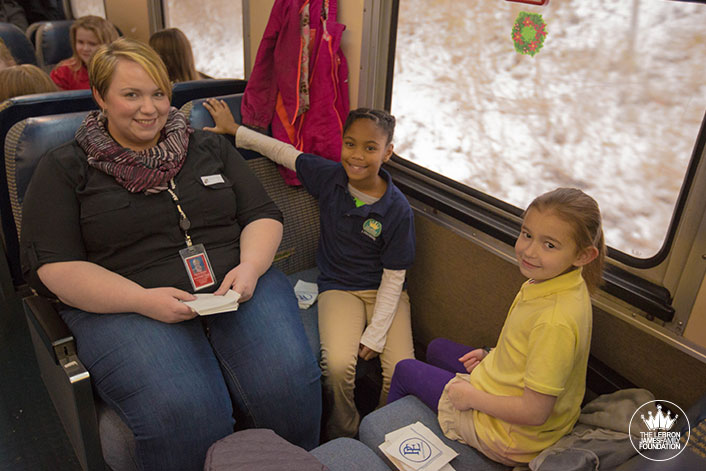 "The FirstEnergy Foundation is pleased to again support this great experience for so many area children who might otherwise never be able to experience the Cuyahoga Valley Scenic Railroad's Polar Express," said Dee Lowery, president of the FirstEnergy Foundation. "This trip is part of a larger commitment by the LJFF to assist school children through graduation and beyond, which is a perfect match for our goal to build a strong, vibrant workforce for the future."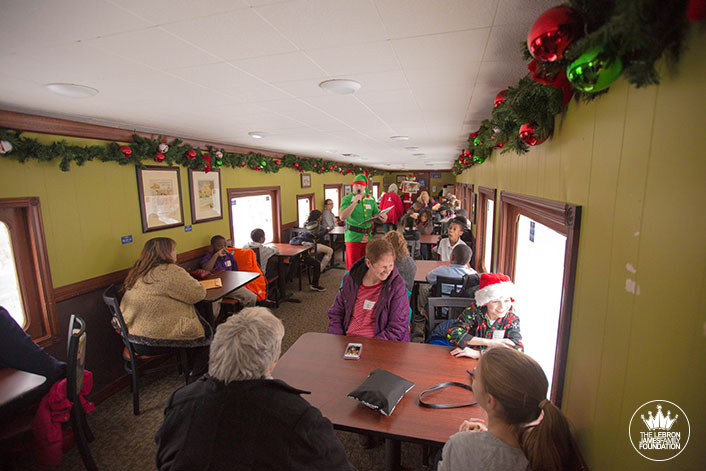 With the LeBron James Family Foundation committed to giving its students the support, resources, and encouragement they need to stay in school and achieve their dreams through higher education, these experiences are a big part of keeping its students excited and looking forward to their futures. The FirstEnergy Foundation is funded solely by FirstEnergy Corp., and provides support to non-profit, tax-exempt health and human services agencies; educational organizations; cultural and arts programs and institutions; and civic groups in areas served by FirstEnergy's 10 electric operating companies and in areas where the company conducts business. This makes the FirstEnergy Foundation a perfect fit to help bring these experiences to LJFF's students on their way to bigger, brighter futures in school and beyond.
We want to extend a special thank you to our partners at the FirstEnergy Foundation for helping us create childhood memories and a magical experience for LeBron's kids.