Experience Outing | 4th Grade
Though a passionate purveyor of music, it took a fateful date with his wife to see the Cleveland Orchestra's Christmas Concert for LeBron to truly appreciate the power of music.
"It was incredible. Unlike anything I ever experienced," said LeBron. "I gave V a hard time at first. I had never been to the orchestra so I didn't really know what to expect. Midway through and I'm beaming like a kid on Christmas and my wife has this beautiful, 'Told you' look on her face. That night was magical and I want my kids to experience that magic. They don't need to wait nearly 30 years like I did."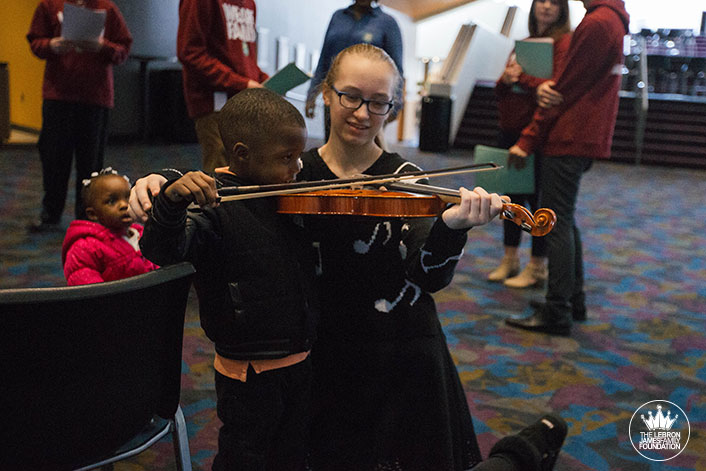 LeBron's kids would not have to wait long at all as his fourth grade Wheels for Education (WFE) students and their families were recently treated to a private performance from the Akron Symphony Orchestra as part of their I Promise Experience outing. To expand on last year's outing, LeBron and the Foundation invited his kids to bring their whole family to the show. They listened. From newborn siblings to proud grandparents, our fourth-grade families showed up at EJ Thomas in full force.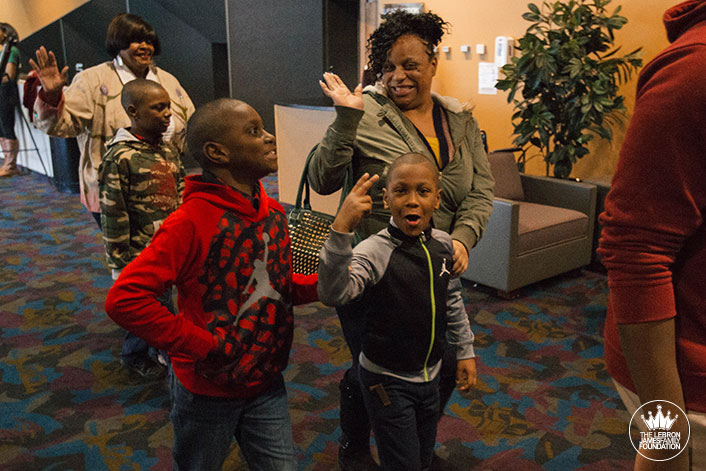 Performing for our kids and families was the Akron Symphony Orchestra led by guest conductor, the world-renowned Benjamin Zander from the Boston Philharmonic. After an intimate discussion with the audience, Zander treated them to a powerful rendition of Beethoven's Symphony No. 9. In addition to hearing from the conductor, LeBron's special guests were given uninhibited access to the musicians and their instruments, creating a hands-on musical experience.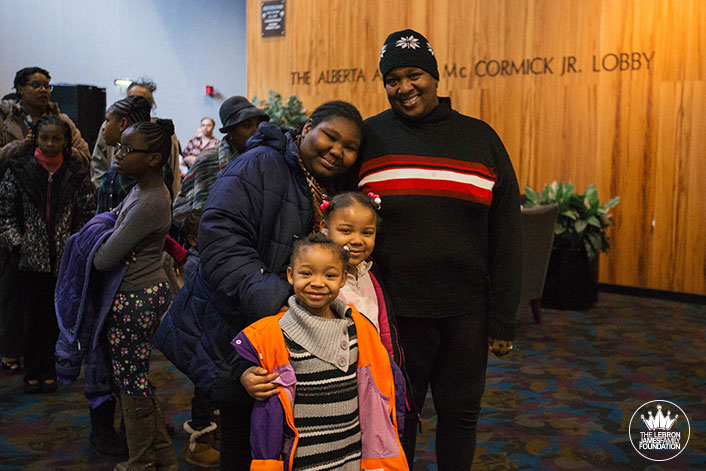 On a mission to provide his students with experiences that expand their horizons and shape their futures, LeBron makes sure every class gets a unique I PROMISE Experience Outing. So far this school year, LJFF and its partners have sent our third graders on the Polar Express and our fourth graders to the Orchestra. Next up, our fifth graders will explore the entertainment industry as they get the VIP treatment at a special showing of "The LEGO Batman Movie."