Anchors For A Day 2018
For the fourth year in a row, LeBron's sixth graders descended on Lakeside Avenue for a rare walk in the shoes of a news anchor. As part of their partnership as the Foundation's preferred media partner, WKYC hosted LeBron's sixth grade I PROMISE students for their annual class experience outing, Anchors For A Day. Though called an Experience Outing, Wednesday's visit to the marquee Cleveland news channel was more of a takeover.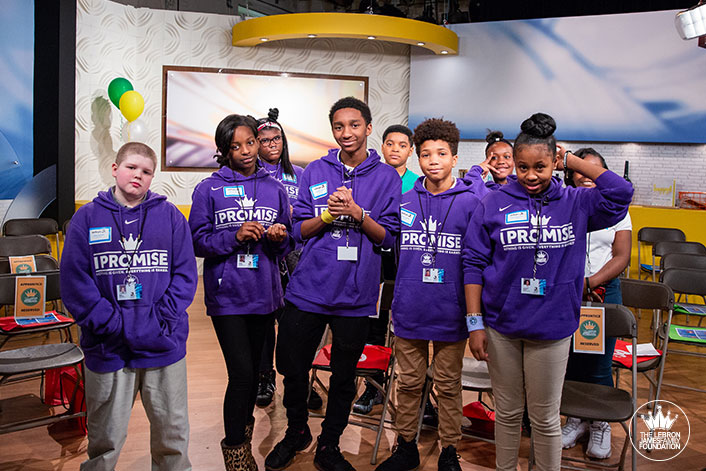 After nearly a year of planning, the team at WKYC took last year's impressive schedule and made considerable improvements. As one of the Foundation's most hands-on events, WKYC's team walked LeBron's kids through nearly every major function of a news station. After being chauffeured to Cleveland by Thomas Limo, students were escorted into the active studio where they were split into smaller groups. Led by a WKYC field expert and an I PROMISE student partner, the groups experienced life at the studio.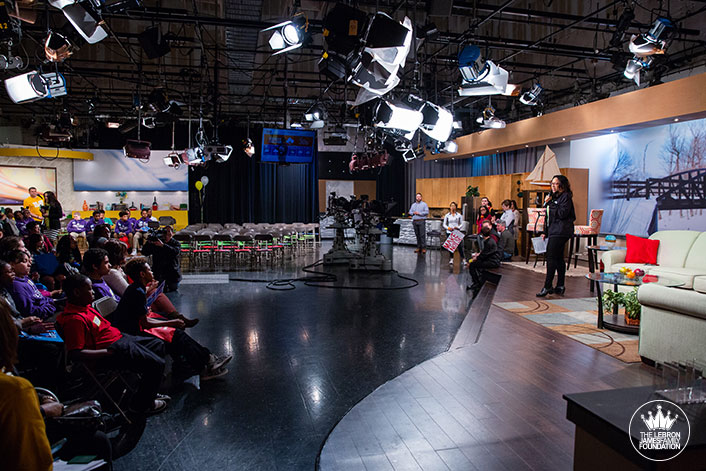 New for this year's outing, 11 students served as special assistants to various WKYC field experts. As meteorologists, they jumped in front of the green screen and tried their hand with the daily forecast and traffic alert. Directly across from the weather map, students sat at the coveted anchor desk where they took their turn delivering the news directly from the teleprompter. Students also had the ability to be assistant producers as they gave cues to and helped their peers who sat at the anchor desk. A short walk outside of the studio took students to the WKYC field truck where Amani and Carl handed over their camera and microphone to have students experience reporting from the field.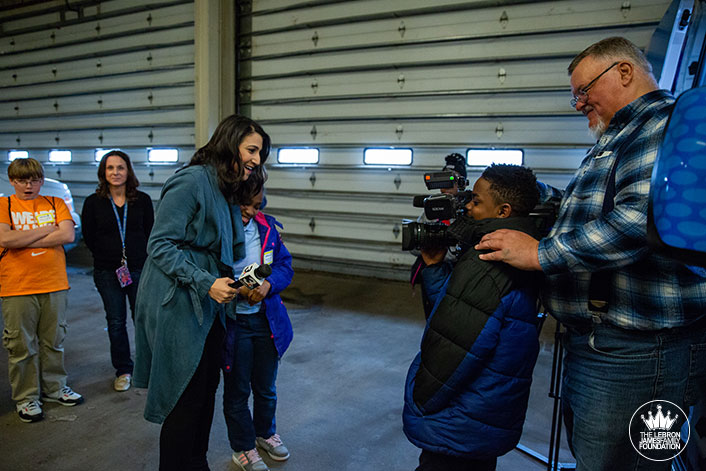 The highlight of the day was a special segment on Lakeside Today. Completely transformed into a We Are Family episode, the show kicked off with the students reciting the PROMISE on live TV led by 6th grader Marquet Brooks. The episode also featured special interviews with: 330 Ambassadors Jackson Tankersley & Lulu Montes; I PROMISE School representatives Principal Brandi Davis and Nicole Hassan; I PROMISE Too graduate Emily Ross; JPMorgan Chase & Co.'s Natalie Watral; and Cedar Point's own Kristy Bacni. The episode heated up – quite literally, when the Great Lakes Science Center segment played with fire. Assisted by an expert scientist, two I PROMISE students lit anchor Danielle Wiggins' hands on fire! The science held true and Danielle's hands, which have been made famous by her role as meteorologist, were safe.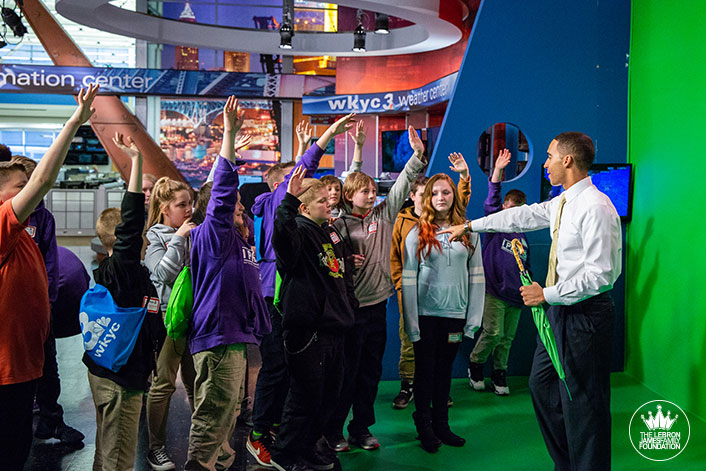 In a feat as impressive as the fire experiment, Swensons set a new record by serving lunch to 160 kids in just nine minutes!
You can see WKYC's recap of the special day here.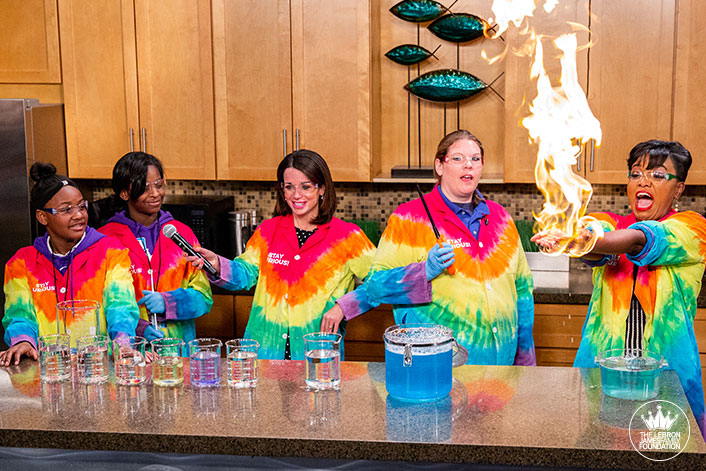 Our partners at WKYC, and everyone involved in making this day special, make us proud to say, "We are family!"