The Foundation is proud to partner with homegrown clothing company, Homage, on their Just A Kid From Akron t-shirt.
A portion of the proceeds from the limited edition shirt go to the Foundation and our mission to positively affect the lives of children and young adults through education and co-curricular educational initiatives.
Buy your adult shirt here.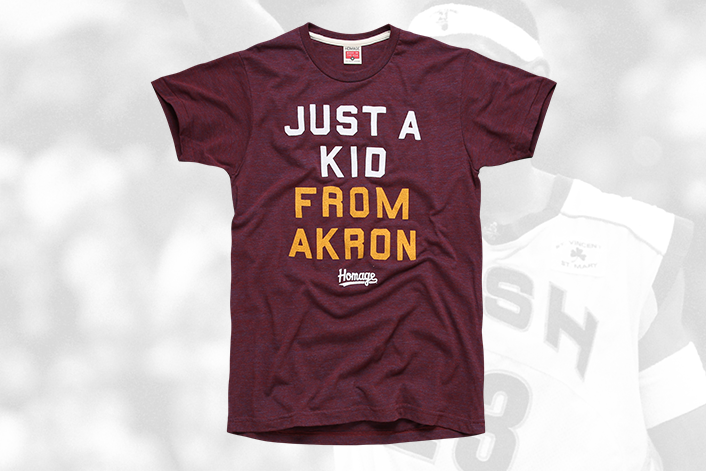 Bur your youth shirt here.