In front of a capacity Cleveland crowd, Michele Campbell, Executive Director of the Foundation, presented the Medical Mutual Pillar Award for Community Service to committed Foundation partner, Metis Construction.
"LeBron has lofty goals for himself and his Foundation, he wants to change the graduation rates in his hometown, Akron, Ohio. We cannot do this alone, and we most certainly could not do this without the passionate commitment Metis has shown for our Akron kids." – Michele Campbell in her presenting remarks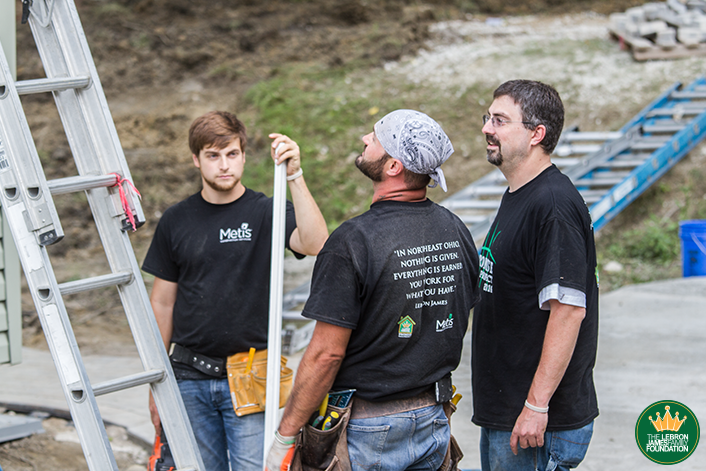 Michele was not telling a tall tale when she said that we couldn't do it without Metis. This summer, as part of LeBron's PROMISE Project, Julie, Katie, and the entire Metis team worked 24 hours-a-day for seven straight days to completely renovate the home of Akron I PROMISE Network All-Star, Mariah Riley.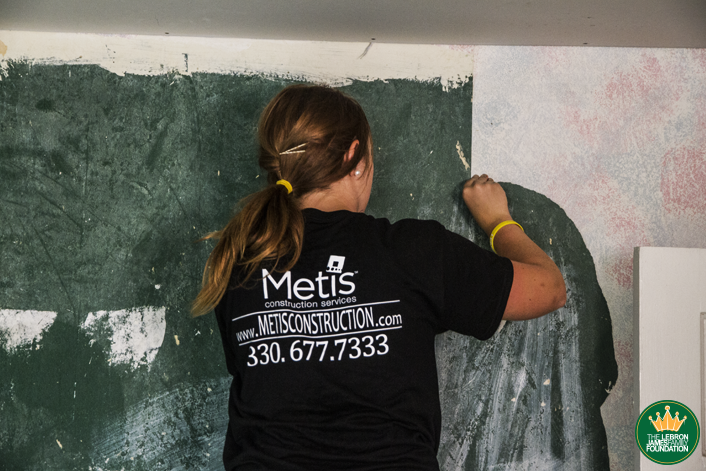 Whether it was hauling carpet, hanging sheet rock, or demolishing a kitchen, Katie, Julie, their families, and the Metis team were indispensable.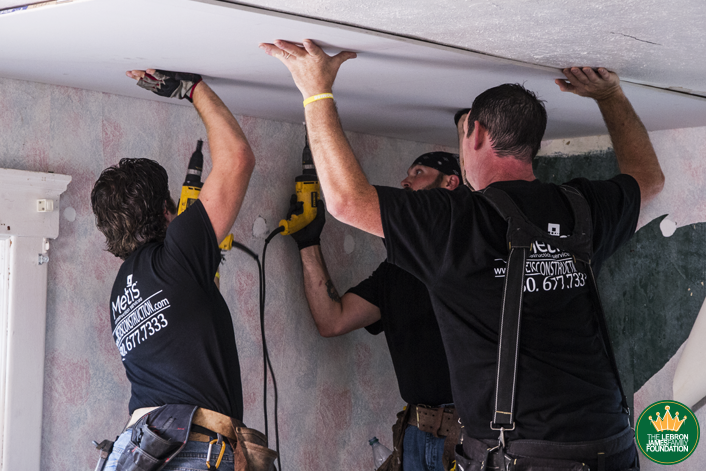 You can see the impact Metis had on the PROMISE Project first hand on HGTV's most popular show, Nicole Curtis' Rehab Addict.