Table for 25, please!
Last Wednesday night, ten of LeBron's Wheels for Ed kids from Helen Arnold Elementary and their parents were treated by LeBron to a special meal at Beau's Grille in Fairlawn. Although LeBron could not be in attendance (he was tending to some business in Chicago), his presence was immediately felt by the group who kicked the evening off by reciting their PROMISE.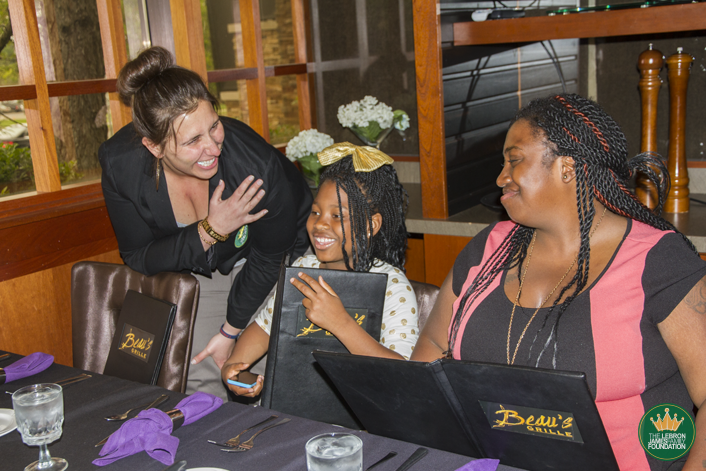 "Mr. LeBron has one rule tonight," said Stephanie, "Order WHATEVER you want!" From steak to salad and practically everything in between, dressed in their "Sunday's Best," LeBron's kids and their parents tackled the finest food Beau's Grille could throw their way.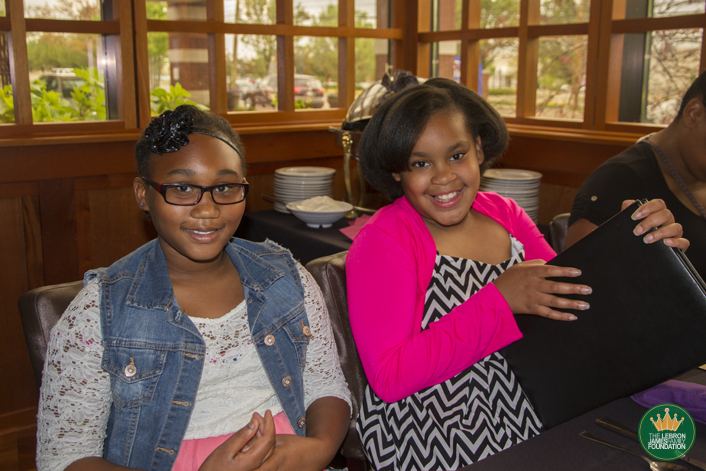 The service was fantastic and the food was delicious, needless to say, all of his kids went home with full bellies and wide smiles.