JPMORGAN CHase
dedication
noun ded·i·ca·tion \ËŒde-di-ˈkā-shÉ™n\a feeling of very strong support for or loyalty to someone or something : the quality or state of being dedicated to a person, group, cause, etc.
For LeBron, Maverick, LRMR Management Company, and the LeBron James Family Foundation, there is only one word we use to describe our partnership with JPMorgan Chase & Co.: dedication.
Loyalty
All of our new hires are asked the same question, "Where do you bank?" There are only two acceptable answers, "Chase," or, "I'm going down to the Summit Mall branch and switching all of my accounts to Chase [long pause] today."
It started with a simple transition. Natalie, who is the sister of LRMR's Michele, was a Chase employee, "Chel, you guys have to switch to Chase." And so we did (we all know the pull little sisters have).
First, business accounts were moved, then personal investments. As the relationship developed, a gigantic uncertainty was thrown into our path: LeBron went to Miami. He was vilified. He was hated. What would happen to our relationship with JPMorgan Chase & Co.?
It grew stronger.
Whereas a partnership is two organizations working toward a similar goal and a family is a group of people united by a common thread, we've found ourselves in the perfect marriage of the two. While organizations stayed away, JPMorgan Chase & Co embraced us. Now, eight years have passed and every aspect of our business is anchored in JPMorgan Chase & Co. and its dedicated team.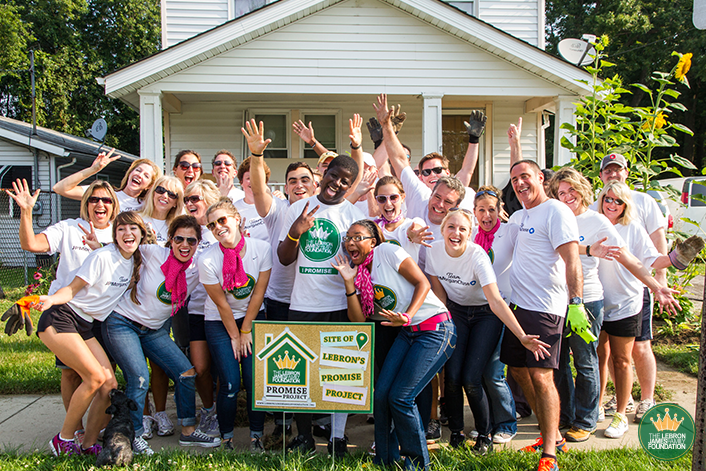 A Common Cause
LeBron describes his first year in Miami as both the best and the toughest year of his life. He grew. He grew as a father, as a future husband, as a businessman, and as a philanthropist. In that first year he articulated the passion that now drives his award winning work with his Wheels for Education and Akron I PROMISE Network students. These students call Akron home. They play on the same streets, run down the same halls, and sit in the same classrooms that LeBron once did. They are his inspiration.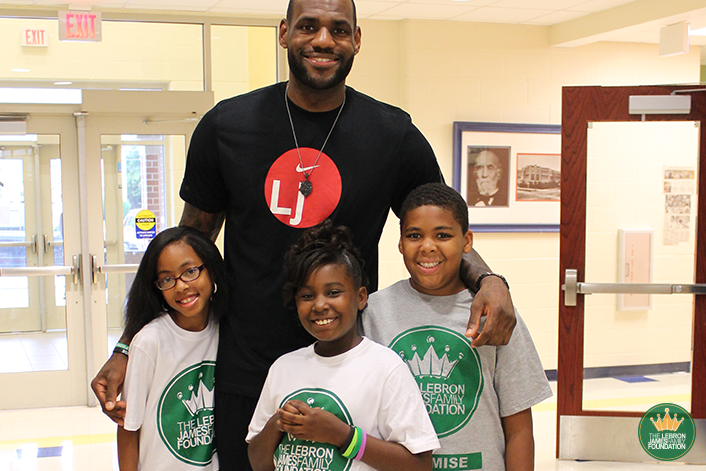 While LeBron and the Foundation believed they could make a difference in his hometown, finding companies to support us as we started the program was difficult. Company after company said, "How can he help Akron kids if he's playing in Miami?"
The program is finishing its fourth year and close to 700 students from third through sixth grade have a relationship with "Mr. LeBron." With each coming semester, LeBron's kids are excelling in the classroom, on the playingfield, and in their homes, even beating their peer group in school attendance.
Just got word that my MAIN MAN Cameron pulled a 4.0… THAT'S WHAT WE DO CAM! THAT'S WHAT WE DO!!!!! You got me all hyped...

Posted by LeBron James on Tuesday, April 7, 2015
While these other companies questioned how LeBron could be successful, JPMorgan Chase & Co. asked, "How can we help?" And that's just what they did.
From fundraising…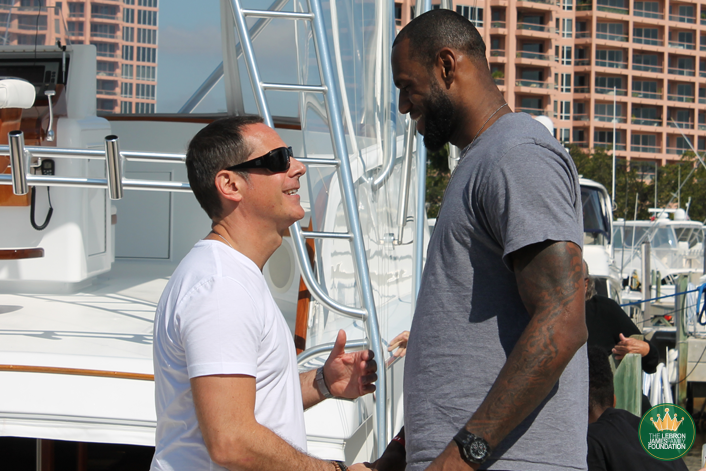 To volunteering…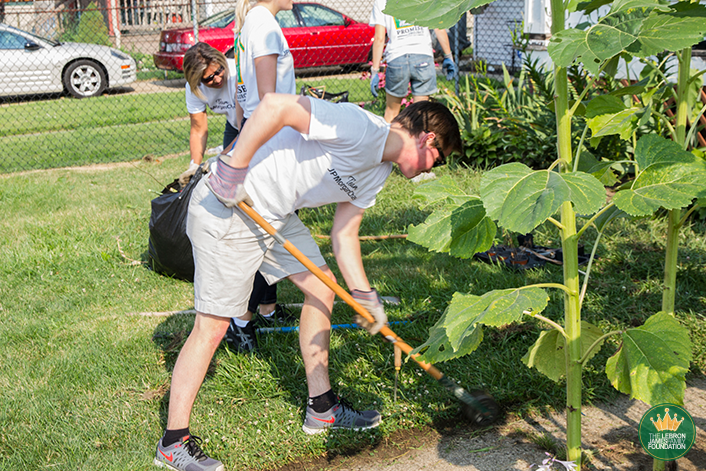 And everything in between…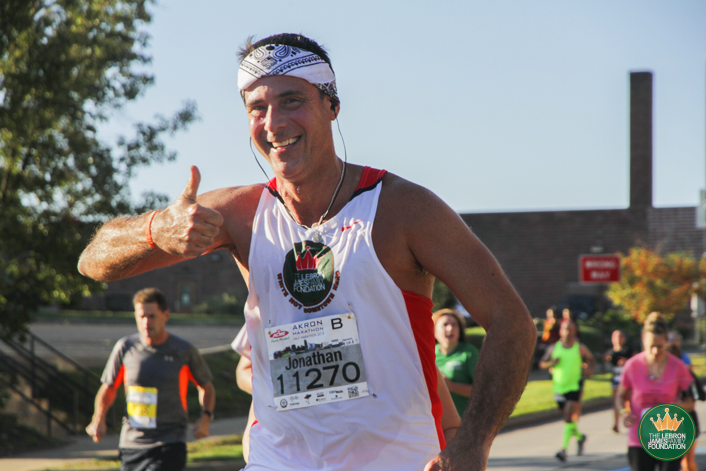 JPMorgan Chase & Co. has become nearly as dedicated to our children as we are.
We are wholly thankful for this business relationship that has turned into a dedicated partnership and we are proud to call JPMorgan Chase & Co. family.