"I promise to use my voice and stand up for what's right. And when things get tough, to keep up the fight."

– I Promise
Come for the vibrant cover illustration of young kids joyfully working together to paint a shared message in big, bold letters. Stay for the rhyming lines of inspirational and encouraging words the world could use more of.
In LeBron's first children's book, I Promise, the message of unity, love and perseverance is loud and clear. It emphasizes the value of teamwork, home work, and hard work in a way that speaks to the whole family.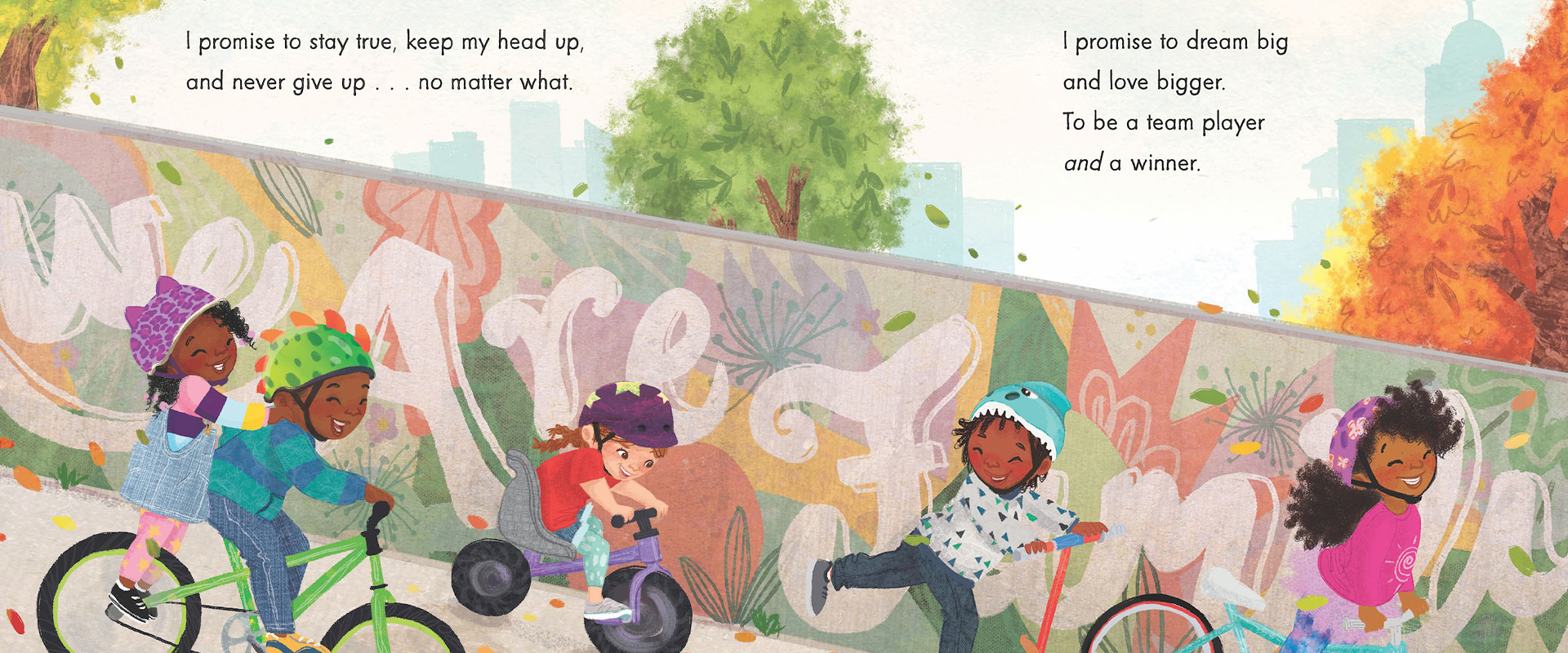 Based on the experiences of the families it serves in Akron, I Promise embodies the ideals of the LeBron James Family Foundation and brings them to life in bright, shining color.
We are so excited for children everywhere to read and share this amazing story of hope and determination.
I Promise is available for pre-order now here and will be on book shelves everywhere August 11, 2020!
And speaking of sharing our story, the I Promise documentary series is currently in Emmy contention in the short form nonfiction category. We are so thankful to everyone who has watched and shared this journey with us.
We've got more big things ahead…
We Are Family.