PROMISE Project Take 2 | Week 1
We're back, and this time, we're transforming 23 yards in the Akron Community!
On Saturday, with lawn mowers, edgers, and flame throwers in hand (yes, you read that correctly), Teams WKYC, Sculpt, Akron General, and Consolidus kicked off the second year of LeBron's PROMISE Project. From new flower beds to concrete steps and nearly everything in between, our teams pulled out all of the stops, and weeds, for our families.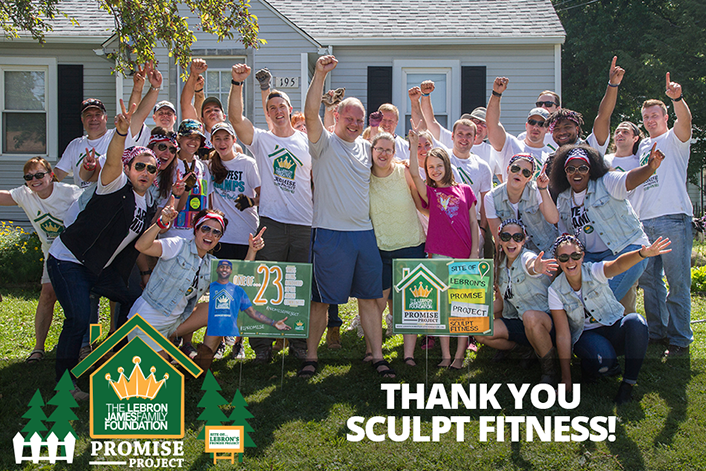 Over the next two weeks the remainder of our teams will amass throughout Akron and renovate the other yards.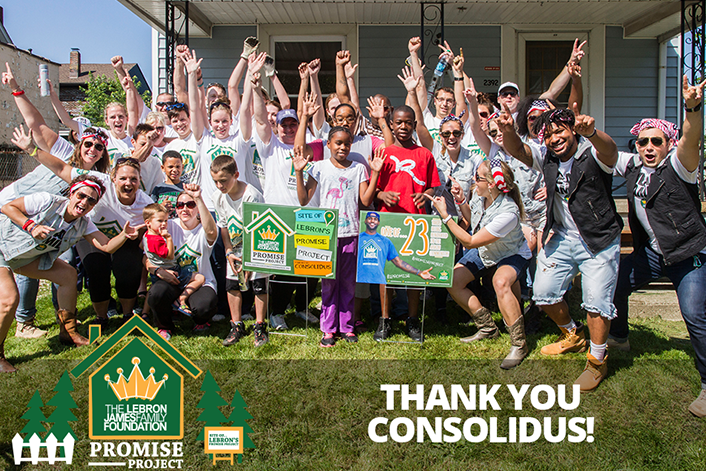 The first line of the Wheels for Education PROMISE, which LeBron and the Class of 2022 have recited countless times over their past three years in the program, reads, "I PROMISE to go to school." LeBron's kids take their PROMISE seriously. So seriously in fact, that seven of the 23 students selected for the PROMISE Project had perfect attendance for the school year. As a reward for their hard work, LeBron wrote each of his students a letter, informing them of how proud he was and that their hard work EARNED them $1,000 in groceries for their families!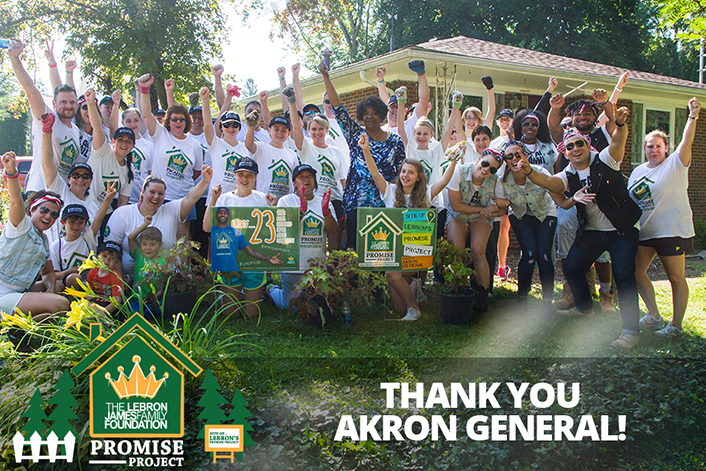 Thank you to everyone for your hard work and dedication. We can't wait for the rest of the yards to be completed!