Cedar Point's Steel Vengeance!
Taking a walk on the wild side is nothing new for LeBron's I PROMISE students, but at Cedar Point's First Rider Benefit for its new "Steel Vengeance" hyper-hybrid roller coaster, their limits were put to the ultimate test. As a mighty group of LeBron's 9th graders took their coveted seats on the very first run of the world-record-breaking new ride – seats they earned through their hard work – the Steel Vengeance quickly whipped them through a massive 200-foot drop, four inversions, and the most airtime on any roller coaster on Earth. Complete with a ceremonial ribbon cutting, fireworks, and all the feels of an old western, the First Rider event took the I PROMISE students and the public back to the Wild West for the wooden roller coaster's official unveiling.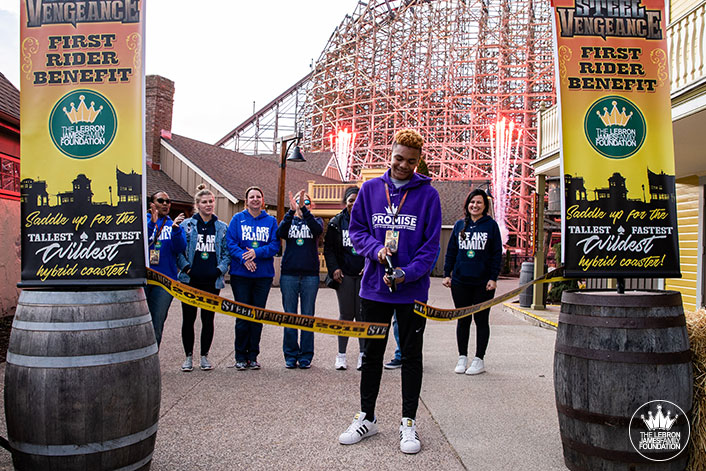 Now the fourth Cedar Point First Rider event benefitting the LeBron James Family Foundation, the Steel Vengeance's debut raised more than $53,000 for LJFF's I PROMISE program and its upcoming I PROMISE School.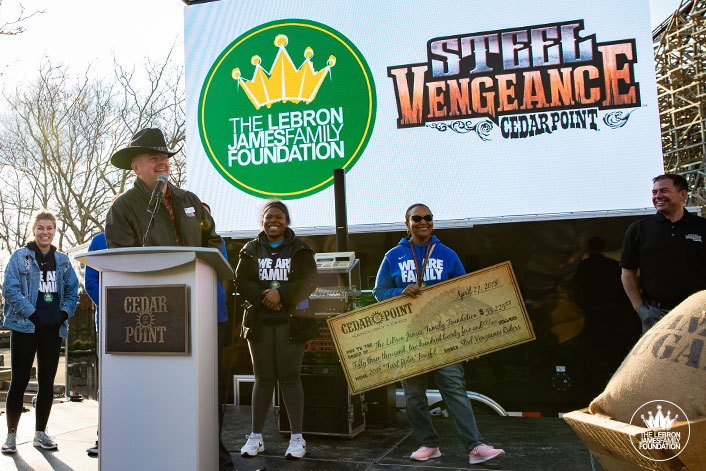 Jason, Tony, Karen, Kristy, and the entire team at Cedar Point routinely pull out all the stops for LeBron's kids, and they make us proud to say, "We are family."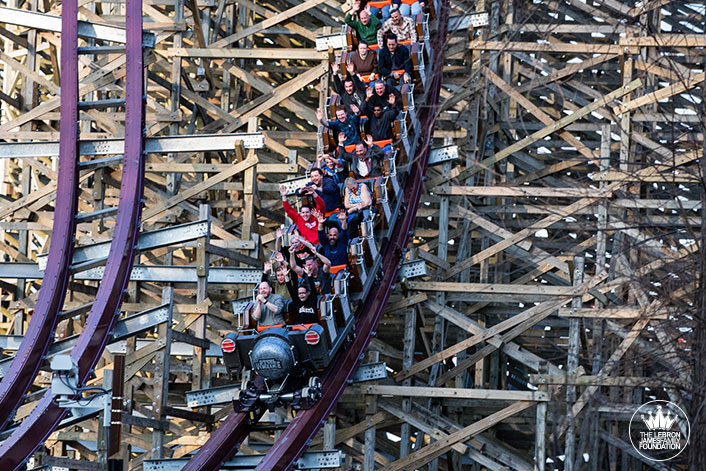 Read more about this year's First Rider Benefit in the Akron Beacon Journal here.