Women Of Our Future
"Having grown up in Akron, I know what it's like to face insecurities. To second guess myself. Like every young teenage girl, I've had those moments of doubt. That is why I established my annual I PROMise Makeover, which remains one of my favorite days of the year. To see the girls' faces light up with excitement and confidence is what fuels my passion. That is the reason I'm here. They are my purpose".
- Savannah James
While delivering a powerful keynote speech at the Women's Endowment Fund of Akron Community Foundation's "For Women, Forever" event, Savannah James formally announced her new mentorship program, Women of Our Future (WOOF). The empowering initiative aims to inspire, uplift, and support young Akron women through research-based and volunteer-driven interventions. The program will offer local high school girls one-on-one mentoring, academic support, and constant encouragement as they pursue their educations. The initiative's inaugural group includes 16 young women from Mrs. James' alma mater, Buchtel CLC, who have been individually paired with a mentor. Working with the iCare Network, Women of Our Future has a structure in place for sustained mentorship.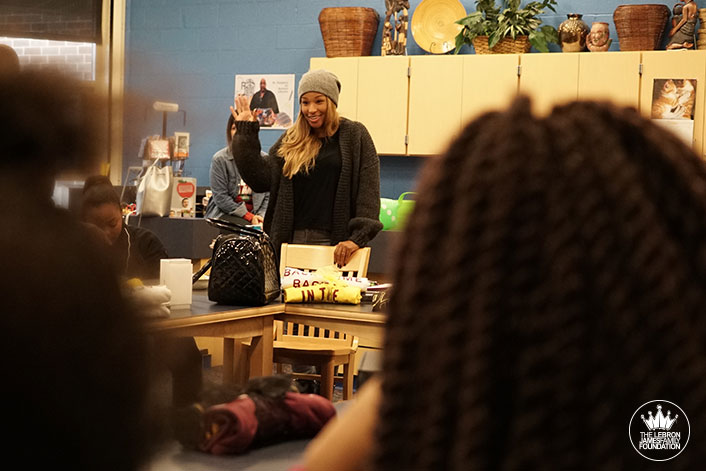 "I wanted to start the Women of Our Future program because I know the struggles and pressures a lot of these young women are facing during these tough high school years, and I want them to know they are supported every step of the way," said James. "I'm passionate about empowering and encouraging these young women because they are the future leaders of our community. I'm honored and excited to be in a position to work with them."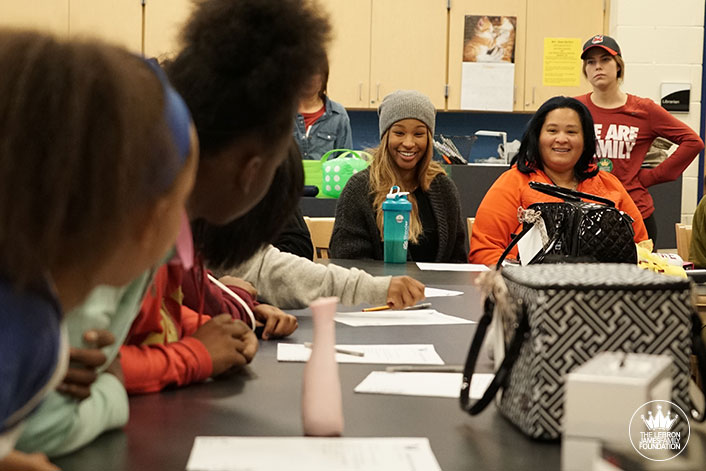 The Women of Our Future initiative builds on Mrs. James' lifelong passion for philanthropy and her long-term commitment to her local community. In 2013, she established her I PROMise Makeover, an annual event that uplifts local Akron girls, encourages them to be confident in themselves, and assists those that may not have the means to prepare for prom on their own. She is also an active volunteer for the LeBron James Family Foundation, supporting its efforts to help Akron students achieve their dreams through education.