PROM PROMISE 2018
For many high school girls, their vision for the perfect prom is clear. Wearing the perfect dress, they enter a packed room to gazes of excitement and awe. Prom represents more than a dance, it is the crowning jewel to four years of hard work; the embodiment of passionate friendships and hard-earned achievements.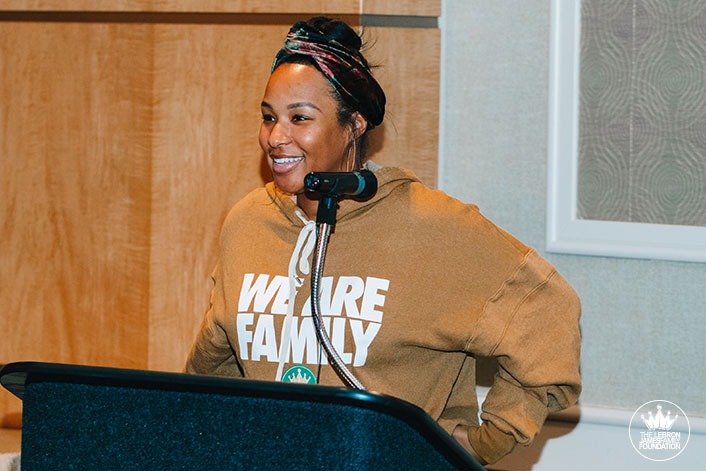 Yet, for all of the excitement and anticipation, there can also be a mountain of stress and heartache. For many, finding the right dress can be as stressful as their state assessments. For others, finding the right dress is just the beginning – the expensive cost of premium gowns is often out-of-reach for many Akron students. Yesterday, at the Hilton Akron Fairlawn, 48 senior girls across Akron Public Schools high schools had their worries solved and their dreams come true courtesy of Savannah James' I PROMise Makeover event.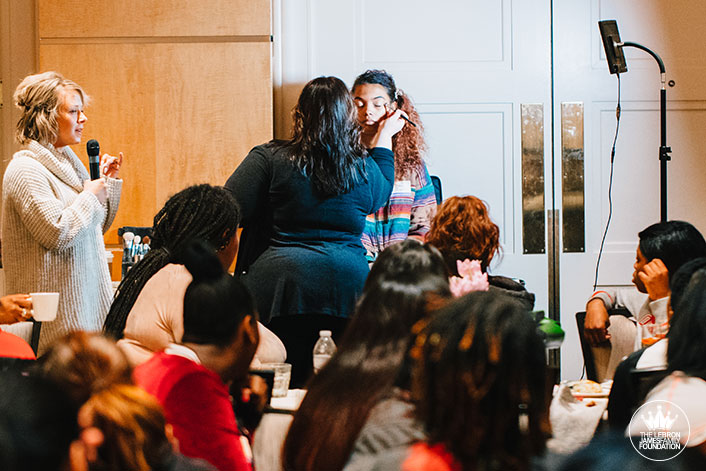 The lucky girls were picked up from their schools and taken to the Hilton by Foundation partner, Thomas Limousine. Upon arrival, they were escorted to the Hilton's main ballroom which had been transformed for the special occasion. Flowing silk curtains rose to the ceiling to create picture-perfect dressing rooms that led to a warehouse worth of brand new prom dresses.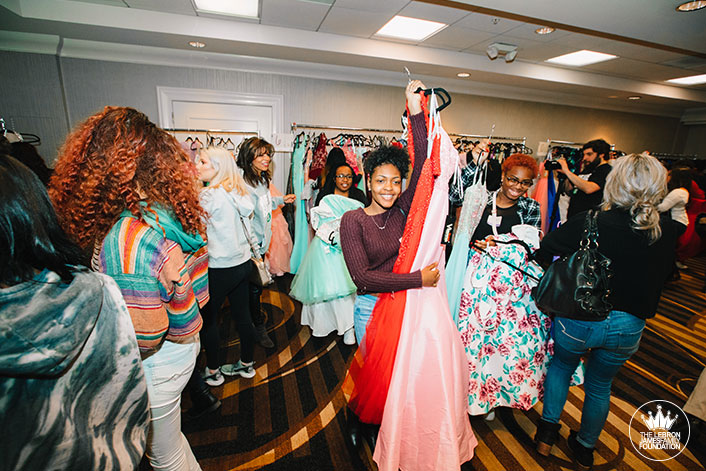 Savannah and her closest friends spent their afternoon with the girls. Together, they searched the racks with military efficiency. From long red gowns to cropped black dresses and floral prints galore, Savannah and her team worked until each girl left with their perfect prom dress. In addition to their dress, they also left with some special gifts from Savannah: brand new Beats headphones, earrings, and glam kit full of key makeup items to help them sparkle at prom.
You can read Craig Webb's Akron Beacon Journal article on Ohio.com.