PROM PROMISE
If you walked into the ballroom of the Hilton Akron-Fairlawn on Monday, you would have thought you were in the wrong place. Seemingly overnight, the stately ballroom was transformed into a princess paradise. Over 35 floor-to-ceiling plush, white dressing rooms lined the room's perimeter, all drawing guests to its focal point: a princess mirror.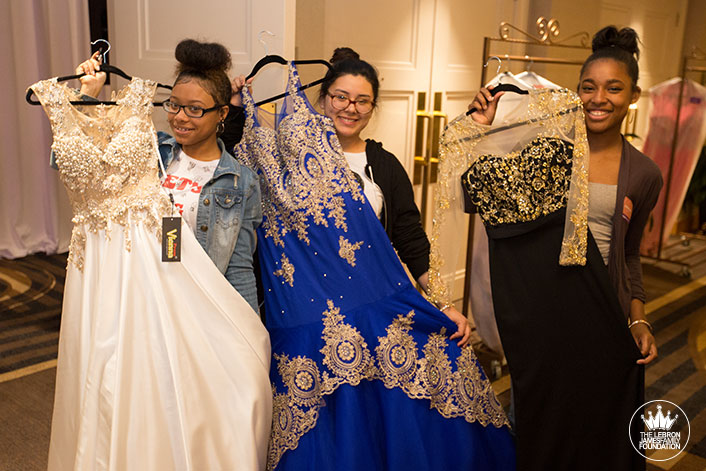 Savannah's sixth annual Prom PROMISE event outfitted 38 girls from East and Buchtel CLC. Upon arrival, the girls met Savannah and shared a meal prepared by one of Akron's favorite chefs, Chef Beau. After brunch, Savannah addressed the girls and talked of her own memories and pre-prom angst.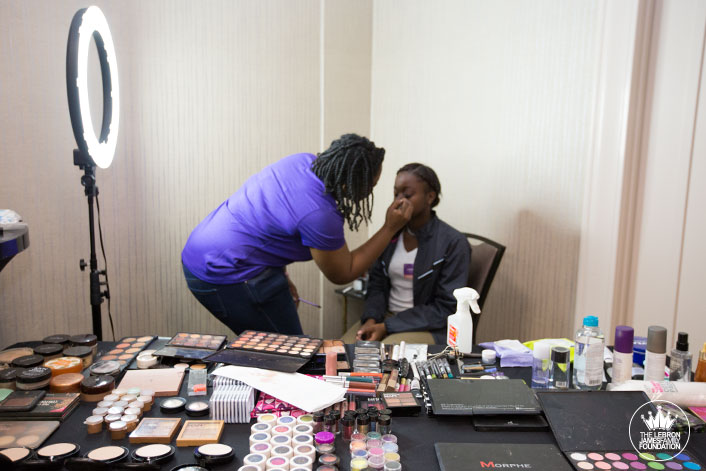 After speaking, Savannah and her Women of Our Future mentors quickly moved to their dressing stations as the girls delightfully tore through their dress options. Those girls who went straight to their dressing room found a hidden surprise from Savannah: a prom pack. Within each prom back was a pair of purple Beats Solo 3 headphones, Prom PROMISE band, and countless makeup products. In addition to their prom dress, girls were treated to expert makeup advice, gentle hand massages, and two pieces of stunning costume jewelry, courtesy of the Women's Endowment fund.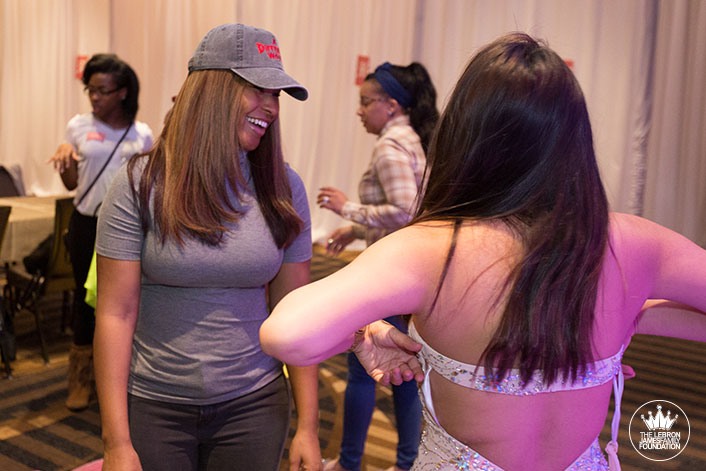 We wish all of our girls a safe and wonderful prom!
We are family.