On Wednesday, November 13th, Team LJFF deployed from LeBron James HQ and headed out to Barber CLC for an evening with Mr. LeBron's WFE kids! After reciting the PROMISE and hearing about what the kids' favorite subjects in school are, the team got down to business with a variety of activities.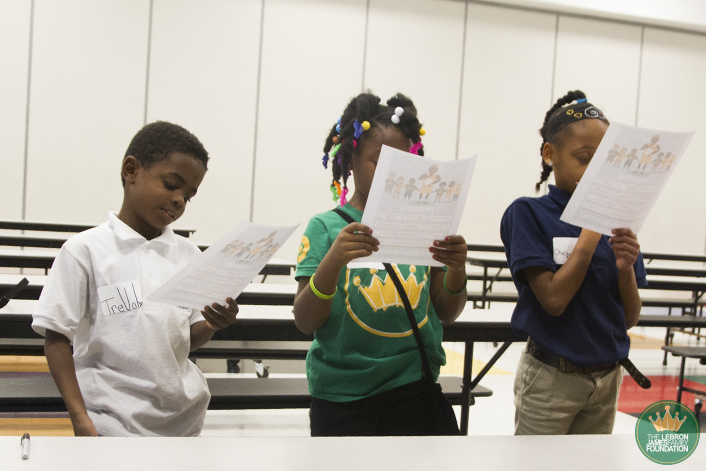 All hands were on deck as the 330 Ambassadors and some team members engaged in an intense scooter relay race in the gym.
While others participated in arts and crafts, jewelry-making, and games! Some festive holiday decorations were created and victories were won in a face-off of Connect Four.