LeBron James Classic
LeBron is a man of deep intent. Be it on the court or in the board room, he does few things without careful thought. Saying his name is on the LeBron James Classic "just because" it's held at his former school fails to consider LeBron's thoughtfulness.
This weekend, in partnership with his alma mater, St. Vincent – St. Mary High School, LeBron and the Foundation brought together elite high school basketball players from Ohio and Illinois to compete in the third annual LeBron James Classic. Before any basketball was played, LeBron and the Foundation gave the athletes a challenge at the Fastbreak Breakfast kick off sponsored by the Hilton Akron/Fairlawn:
"When you take the court you'll be wearing your area code on your sleeve [all shooting shirts had the team's area code on the sleeve]. When you return home, we challenge you to wear it on your heart: invest your time, resources, and immense talent to rebuild your hometowns, to strengthen them, and to change them. One athlete can change the world."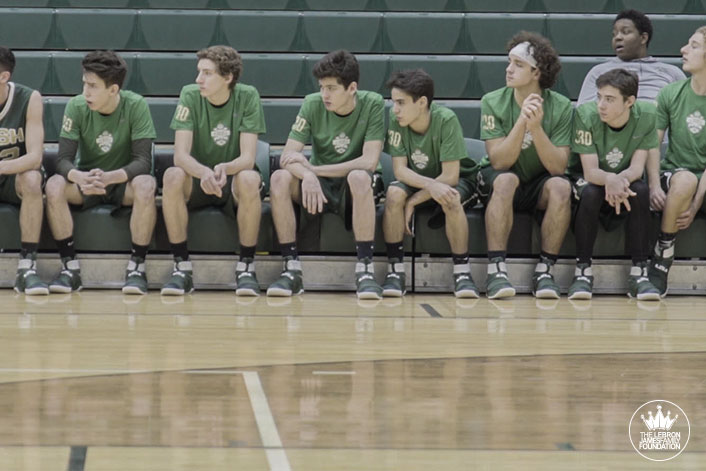 LeBron lends his name to the LeBron James Classic because he believes one athlete can change the world. The tournament stands for more than basketball. It stands for real change.
Over the course of two days, Northeast Ohio cheered for and served 270 student athletes and 54 coaches. We send a special thank you to all of the LeBron James Classic's volunteers, supporters, fans, and event sponsors American Express, Goodyear, LRMR Ventures, Swensons Drive Ins, the Hilton Akron/Fairlawn, Doc Mags, and the Crystal Clinic for believing in our cause.