We Are Family Orientation
The packed ballroom echoed in response, "To support my child in reaching their dreams!" With a proud smile, parent and inaugural LeBron Advisory Board: Parent member Laura Brown handed the microphone back to the Foundation emcee. "Wow," the sight of over 100 parents and family members reciting the Parent Promise left the Foundation speechless.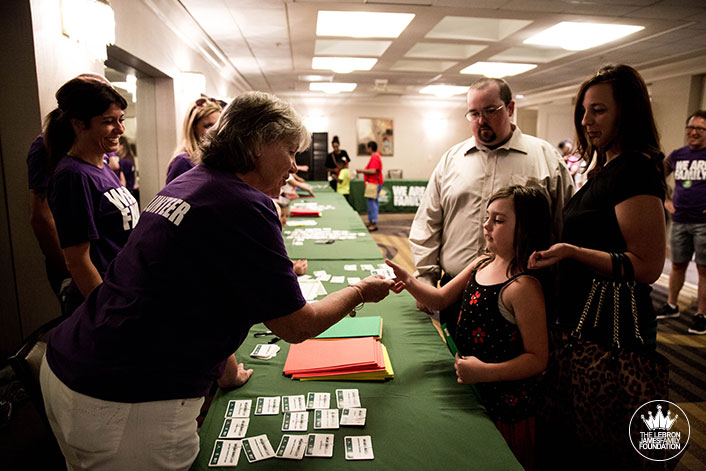 Laura is both an I Promise veteran and rookie. Her daughter, Maya, is a bright star in ninth grade. Nearly seven years ago, she was an incoming third grader and a member of the program's inaugural class. Since then, Maya has joined LeBron on stage at his MVP ceremony in Miami and had hands-on experiential learning lessons at WKYC, Little Tikes, and Goodyear. Her son, James (pictured above), is a rising third grader and a "Chosen One." His bright smile and attentive eyes hint that he's ready to live up to his sister's legacy.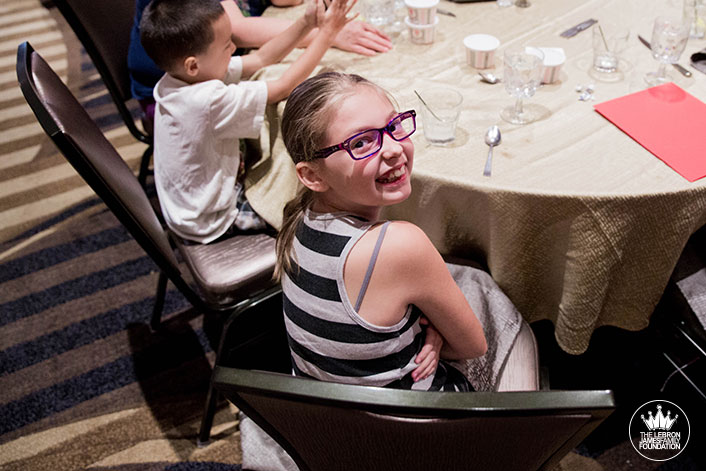 Like Maya, James is a pioneer. He and his I Promise peers will be the first students when the I Promise School opens next fall. His future holds countless problem-based learning labs, experiential learning excursions, and tailored interventions. Though her children are peers, with a student in the I Promise School, Laura, like a trailblazing explorer, faces the exciting unknown.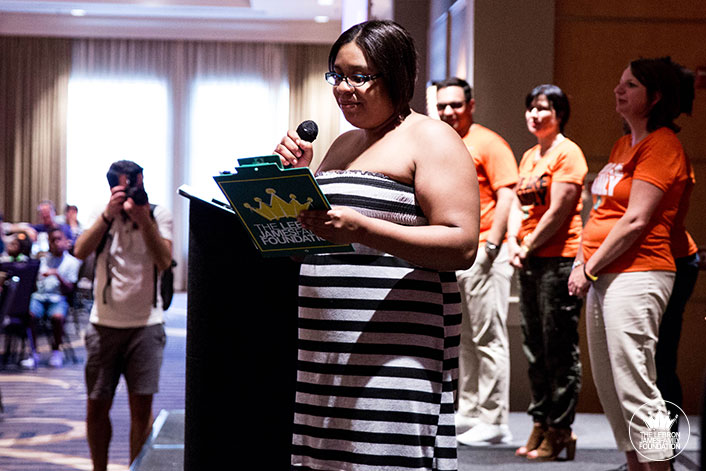 After enjoying a fresh dinner prepared by local celebrity chef Beau, parents and students in the class of 2027 learned about the I Promise Program and the new I Promise School. Fondly called LeBron's "Chosen Ones," rising third grade Akron Public Schools (APS) students were invited to commit to the I Promise Program based on an academic risk selection criteria established in partnership with Akron Public Schools. They are who LeBron was, just a kid from Akron with an incredible support system.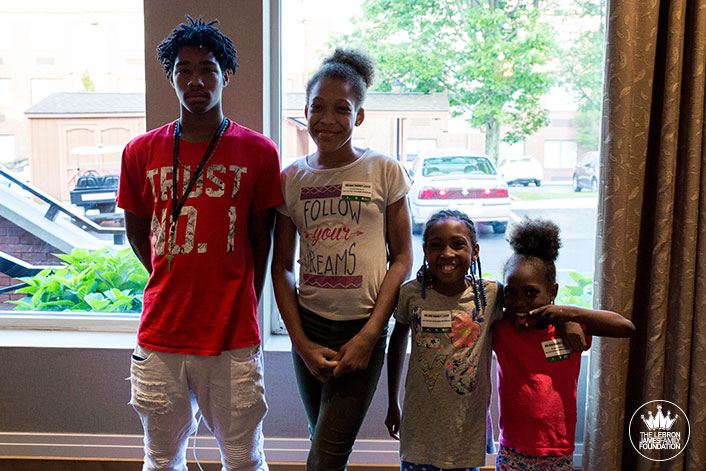 As the presentation drew to a close, double doors at the rear of the auditorium swung open to reveal a brigade of smiling volunteers in wait. Clad in purple "We Are Family" shirts, these volunteers proudly wore the distinction of being both Chase employees and the Foundation's exclusive event volunteer team. Each departing family was met by a Chase volunteer and gifted their student's I Promise pack, which contained the coveted I Promise uniform polo.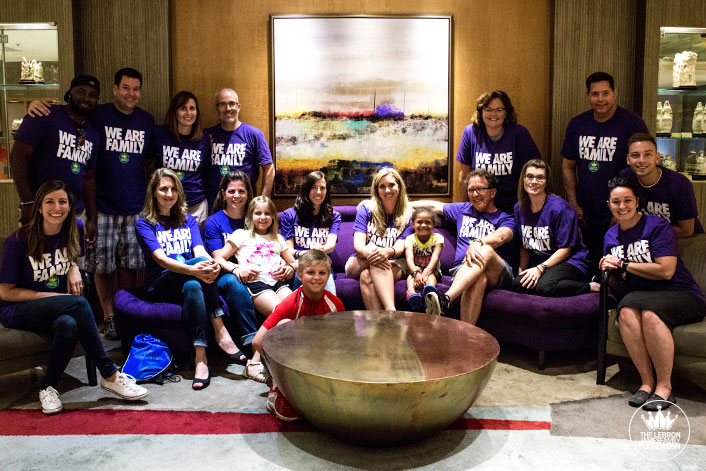 Though facing the unknown, Laura and her parent peers donned I Promise bands, and committed their family to the I Promise School. They joined an incredible family of neighbors, partners, and educators, bound by a Promise to change the world, one family at a time.
We are family.