Our Champs From DAP
Like a train running through Cuyahoga's scenic valley, our engine is stoked by the generosity of our partners. At each stop, they ferry goods and resources. And often times when we feel like we've burnt through all of our coal, they appear with a new truckload. At the most basic level, moving the locomotive of change requires three elements: people, passion, and resources.
Independently, people, passion, and resources cannot create movement. All three elements must be present. If your coffers overflow and you have an army of people at your disposal, but you have no common goal, you'll falter. Changing the variables begets the same result. You need people. You need passion. And you need resources.
In only the second year of our partnership, we found all three elements in a special Northeast Ohio collective known as the PGA Web.com Tour DAP Championship.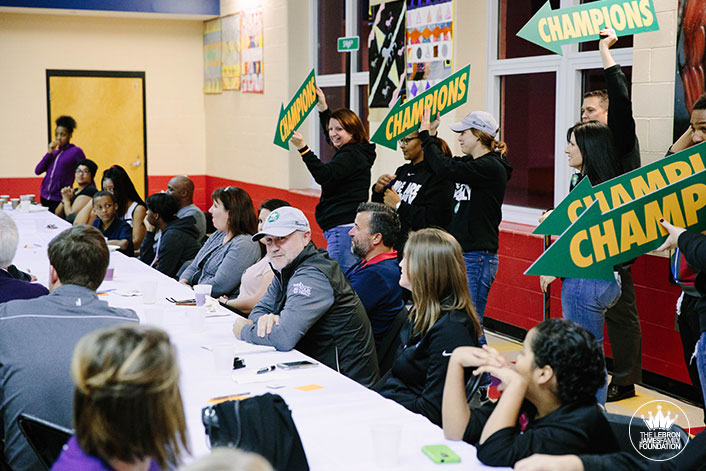 On the surface, the DAP Championship is a championship round of the Web.com Tour golf that's played in Cleveland and is broadcast to millions of people worldwide. Like all other championships, it is a fantastic day of golf. Below that well-packaged surface is a team of people united, not by the game of golf, but by a passion for our I Promise Program; and it shows. If you turned on the Golf Channel to watch some of the action, you saw our 330 Ambassadors proudly wearing their "We Are Family" shirts as they served as standard bearers, our latest partnership commercial with The University of Akron, and countless clips of broll highlighting our kids. This was not your average tournament.
Yet still deeper below the layer of that incredible day worked a dedicated team of people whose passion for our kids and our program ignited an outpouring of financial support. Led by donations from Medina's RPM International, their COO Ron Rice and the DAP Championship leadership team leveraged the tournament to raise $224,023 for the Foundation. This brings their two-year donation total to over $447,000.
Like moving a 600-ton train, creating change is difficult, but with people, passion, and resources, you start moving. And before you can blink, the station, which seemed so difficult to leave, is a distant memory.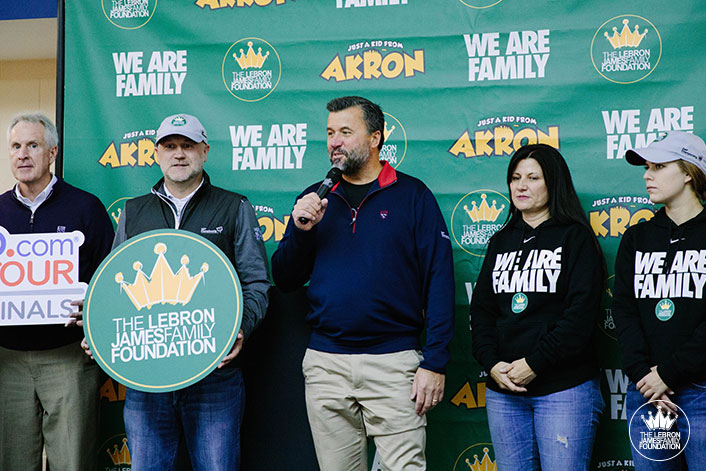 On this long-distance journey to creating real change, we're the little engine that could.
We extend a warm Family thank you to Ron, Bama, Smokey, Wags, and the entire DAP Championship team. You make us proud to say, "We are family."