Clipboards in hand and pens at the ready, the interviewers' questions were casual yet stern. Fun but firm. The typically tense interview process was anything but that. The approach was thoughtful, creative, and entirely practical. After all, the interviewers knew exactly what they were looking for in a perfect candidate. They were looking for their next teachers.
As the I PROMISE School expands by a grade level each year, the staff grows with it. This time around, the LeBron James Family Foundation and Akron Public Schools worked together to create a new interview format entailing four different experiences for each IPS candidate that aimed to explore the person not only as a teacher and staff member, but also as a leader, creative thinker, problem solver and potential family member.
Highlighting this more personal approach was phase two – facing a panel of IPS students and LJFF community partners. Who better to help identify the right fit than the students that will be the ones looking to them for academic and emotional learning? The students asked questions trained experts may not even think of and identified qualities not often quantified on paper. Their input in the process of identifying the special type of people IPS requires was invaluable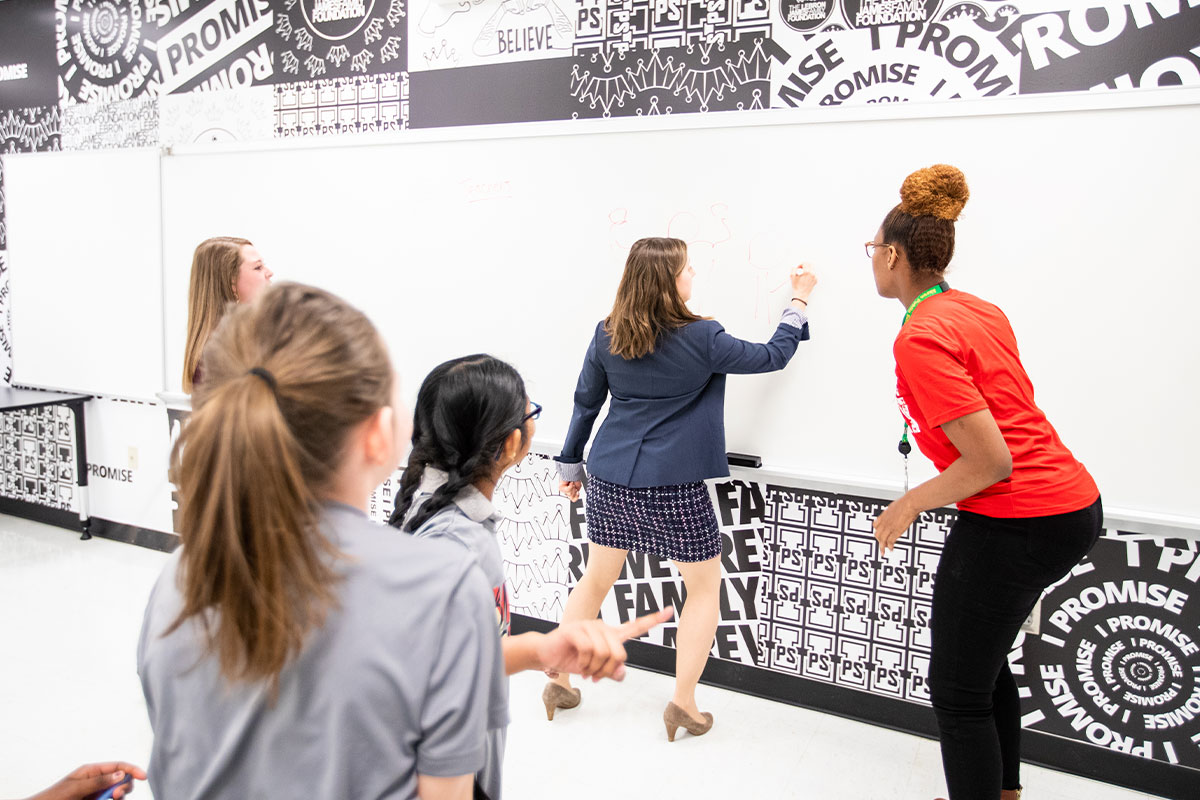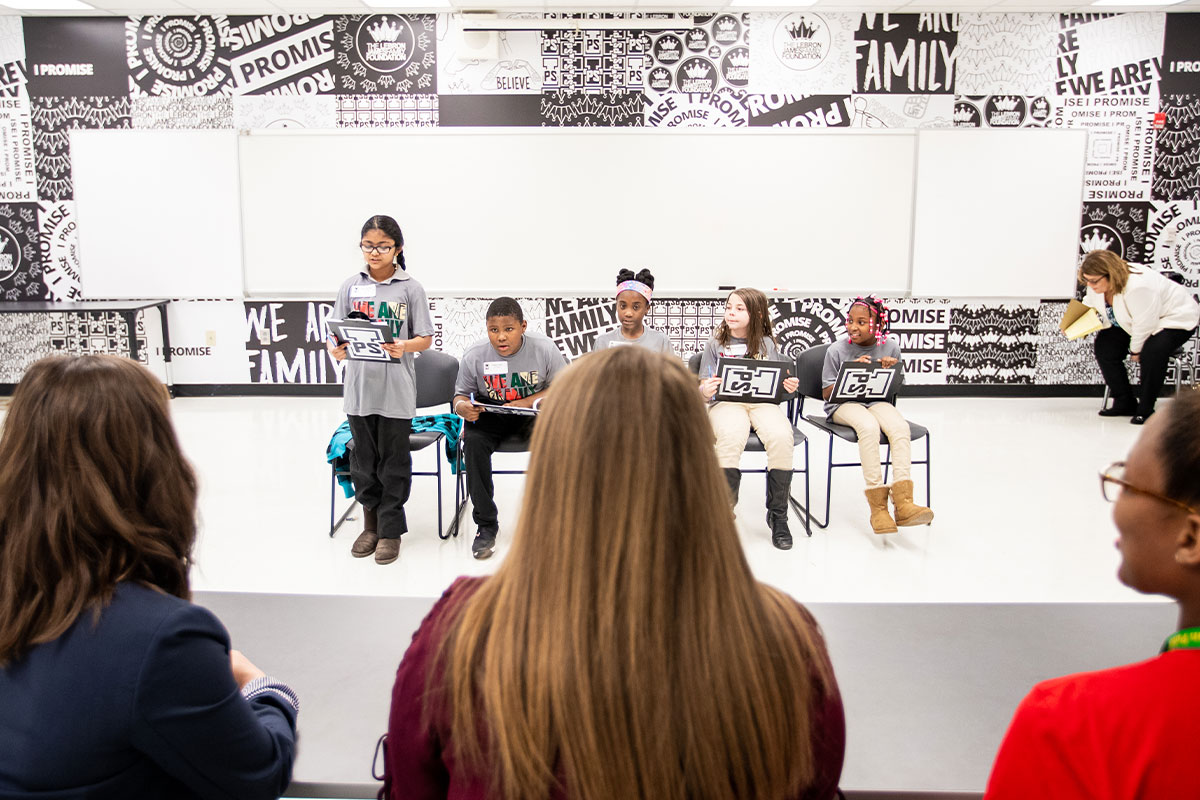 The multi-step interview process also included a preliminary general interview with APS, LJFF and IPS officials, a full school tour and information session, and a unique team STEM exercise that saw small teams of candidates pulling their skills and know-how together to build a rollercoaster out of tape, plastic cups, paper plates, one pair of scissors and one roll of tape. An exercise in extreme resourcefulness and creativity yielded awesome and insightful information about working together to build something bigger than themselves.
That is the way of life at the I PROMISE School. And it is the special IPS teachers and staff that make that philosophy their reality. Working together towards a common goal, we can help our students achieve things they never even dreamed were possible.
The Open House night fittingly ended with a family dinner that included the candidates, IPS students and families, the LJFF team and our community partners.
We are excited about bringing more incredible people to the IPS table and can't wait to watch our family continue to grow.