Year 3 / Force For Good
While the common phrase suggests, "The third time's a charm," for us, our third year of Chase's Force For Good is a blessing. Much like LeBron's first bike, both figuratively and literally, our experience with Force For Good has brought the world to our fingertips. This Tuesday, our JPMorgan Chase & Co. family renewed their commitment and extended their Force For Good program and resources to us for a third straight year.
Amidst a sea of employees in a large cafeteria in Chase's bustling midwestern hub in Columbus, Ohio, a group of Chase employees congregated around three round tables. Programmers, cybersecurity experts, and data marketing specialists, a group as talented and diverse as the bank they represent, sat on the edge of their brown plastic seats. Standing tall above the gathering lunch crowd, their group leader and executive sponsor, Brent, introduced the group to the Foundation's project.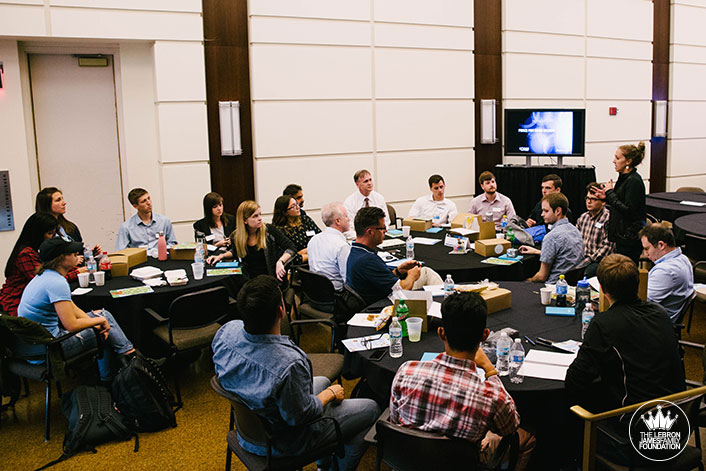 In his third year serving the Foundation, Brent is a family veteran. Above his calling in the Force For Good program, he and his family have served our families at countless Foundation events, including last month's We Are Family Reunion. He had a lot to say.
Brent emphatically encouraged the group to visit Akron and experience the program first-hand sharing, "There's nothing like it in the world." Around the table, heads nodded in successive agreement. Like Brent, many of the Force For Good volunteers are also Foundation veterans, having broken bread alongside and served our families in the past.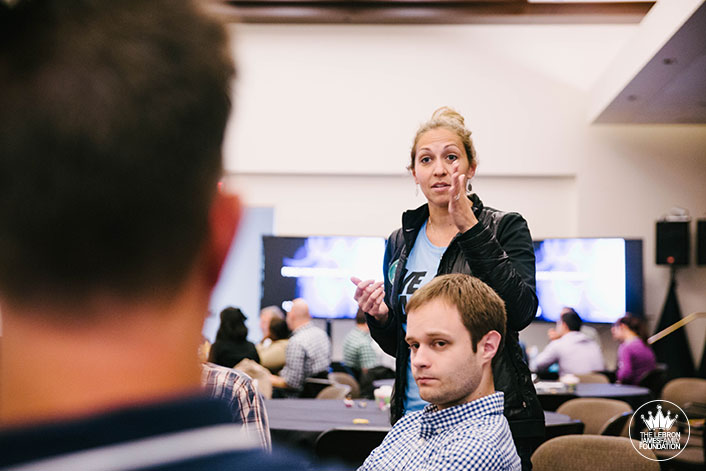 The Force For Good program adds the full might and technological expertise of one of the best and biggest banks in the world to our arsenal. For the past two years, Chase volunteers have worked to create the database and framework for our Student Update Portal (SUP) mobile application. The SUP is designed to foster and support one-on-one relationships between the Foundation and our I Promise high school students by giving them a 24-7, two-way communication portal. In our third year, the Force For Good team's focus is perfecting the application so that it can be rolled out to our students and families.
Our Force For Good volunteers, and the countless other Chase employees who support our kids, make us proud to say, "We are family."