Honoring the I Promise Mentors!
Educational and emotional support. Knowledge. Guidance. Life-changing confidence. These are all critical resources the LeBron James Family Foundation's I PROMISE students receive through a unique collaboration with The University of Akron. Through the University's PROMISE Mentorship Course, students are paired with trained mentors from UA who visit them at their school every week. Providing valuable one-on-one help with homework, goal setting, and school projects, as well as emotional support and encouragement, these mentors are a lifeline for LeBron's kids.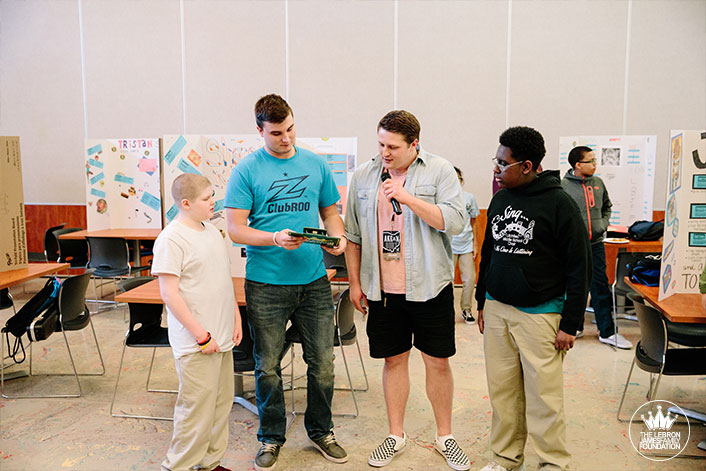 With the program entering its fourth year, LJFF recently celebrated another successful semester of the PROMISE Mentorship Course as the mentees and mentors came together for a night of food, fun, and more planning for their futures. In a room packed with I PROMISE students from Innes, East and Litchfield as well as their mentors and our partners from UA, music blared from the speakers – courtesy of Buckeye Entertainment – and the smell of hot food from Piada filled the air. At each table, mentors and mentees worked together on PROMISE boards that displayed their PROMISE and showcased their dreams as told through their wide-ranging interests. It was a night to celebrate, captivate, and motivate these growing I PROMISE students and this budding mentorship program.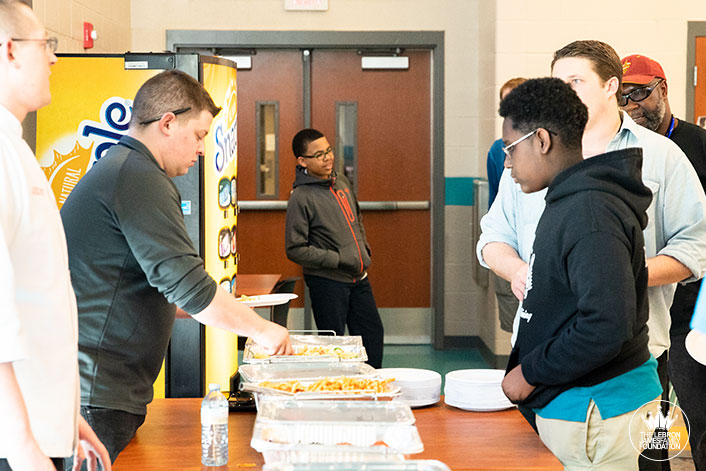 Following several successful semesters that has included expansion to more Akron Public Schools, the PROMISE Mentorship Course will be offered as a general elective for all interested UA students beginning this fall. Channeling LeBron's influence, these mentors serve as a vital asset to his kids that truly impacts their lives and influences their dreams for their futures.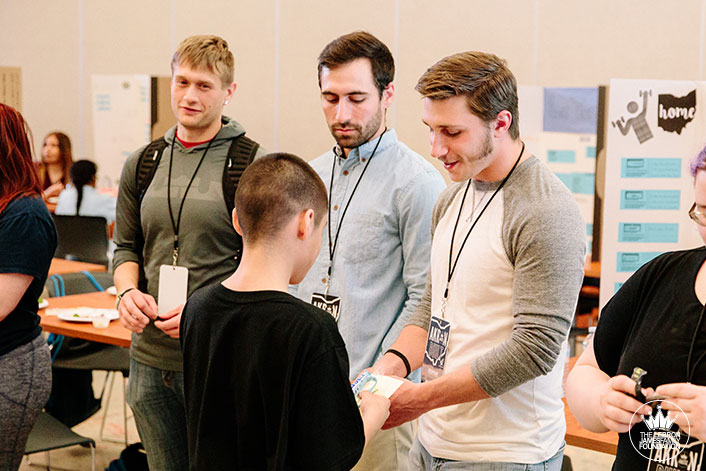 Check out the Foundation's new video on the PROMISE Mentorship Course here.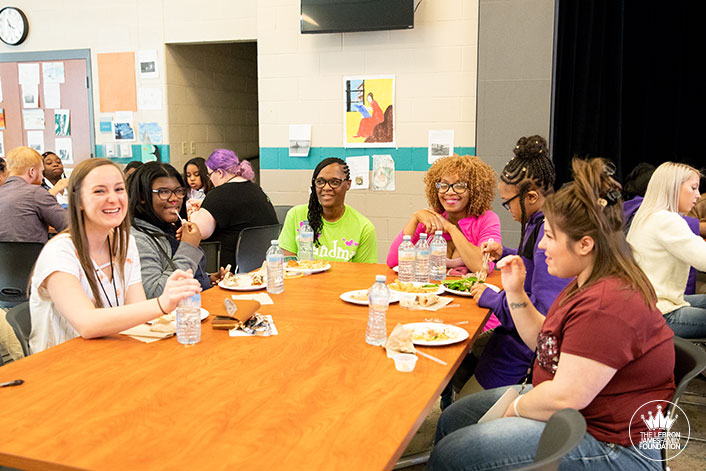 Our partners at The University of Akron make us proud to say, "We are family."