APPROVED
The Akron Public Schools Board of Education's vote was unanimous: approved. Fittingly, it was cast aloud to a rainbow sea of We Are Family shirts at 400 West Market St. That's the new home of our I PROMISE School, and those people - educators, administrators, partners, LAB members, and I PROMISE students and their families, are its future.
The I PROMISE School is officially approved to change lives starting the 2018 – 2019 school year.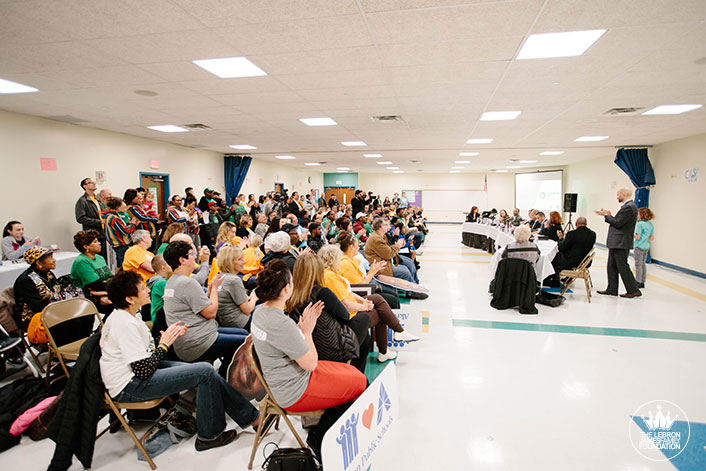 With the Board's approval of the school's master plan, our work is neither finished nor beginning; we have merely reached a landmark on the road to transformational change. Now, months of planning from our blended community design teams will be executed. Chief among them, a transformation of the school's environment to accommodate and enhance its education goal.
When the I PROMISE School opens this fall, it will look unlike anything you've seen before. It will be more than just a school, it will be a home where the entire family is loved and students are educated for the 21st Century so that they influence and improve our community and change the world. ­While its walls will look different, at its core is a stellar Akron Public Schools trauma informed and standards based curriculum, and at its soul is the same We Are Family philosophy that has propelled our program upward.
Though we chart new waters, our methods remain the same: we move forward with you, our most loyal supporters by our side. We look forward to continuing our work with our partners at Akron Public Schools and our partners across Ohio.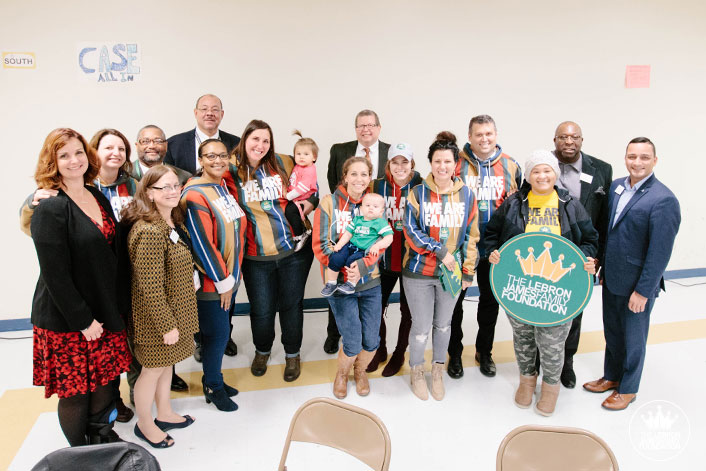 You make us all proud to say, "We are family."
You can view WKYC's segment on the vote here.