5th Grade Experience Outing
From special effects director to head catering chef, the magic in a movie comes not from the screen, but from the people behind it. Hundreds of people. Today, two kids from Akron are leading the way.
When they were still high school students and teammates at St. Vincent-St. Mary High School, Maverick Carter and LeBron James dreamed of starting their own Hollywood production company. The nexus for their conjuring was a small but welcoming home in Akron's Springhill apartment complex. LeBron and Mav spent countless hours at LeBron's newly found home. Before school, after practice, the duo was constantly dreaming of Hollywood. Though fate had these two men take a different path, they find themselves in familiar territory: sprawled out on a sofa at SpringHill, plotting.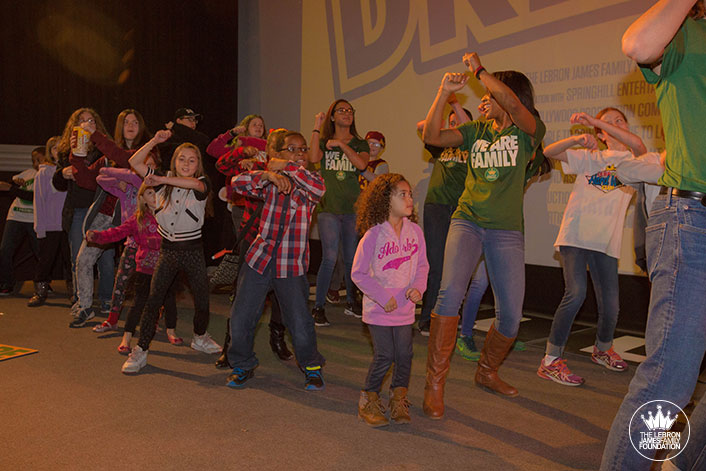 These days that's SpringHill Entertainment, the Burbank-based entertainment company housed on the famous Warner Bros. lot.
With support from LeBron and Mav's Akron-based LRMR Ventures, SpringHill makes digital content, documentary and feature films, and scripted and unscripted TV shows. Their growing project portfolio boasts a collection of authentic and inspiring content including Survivor's Remorse, Cleveland Hustles, Becoming, I Am Giant: Victor Cruz, and More Than A Game. Fittingly, SpringHill's most recent hit, NBC's primetime gameshow, The Wall, launched its premiere episode with a couple from Akron. The Whorton family won $1.3 million.
"I want our kids to feel the magic," said a comfortably pensive LeBron as he tossed an orange toy basketball above his head. After a long pause, Mav, ever the epic thinker, definitively replied, "Yeah, let's bring them out here!" Excited, the duo quickly called their Foundation team, dead set on a field trip to Burbank.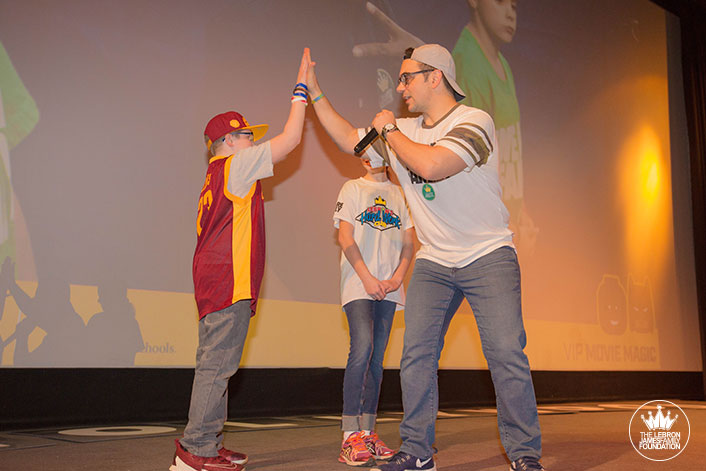 After a brief discussion, Mav and LeBron decided it best to keep their kids in Akron, for now. "Missing school probably wouldn't be the best look," said Mav, in dejected agreement.
After some more plotting, the two came up with another idea: a VIP movie experience for their fifth graders that recreates the Hollywood spirit in Akron. By giving their kids a private showing and VIP experience, they could impart the movie magic that captured their adolescent dreams and still have their kids home in time for dinner.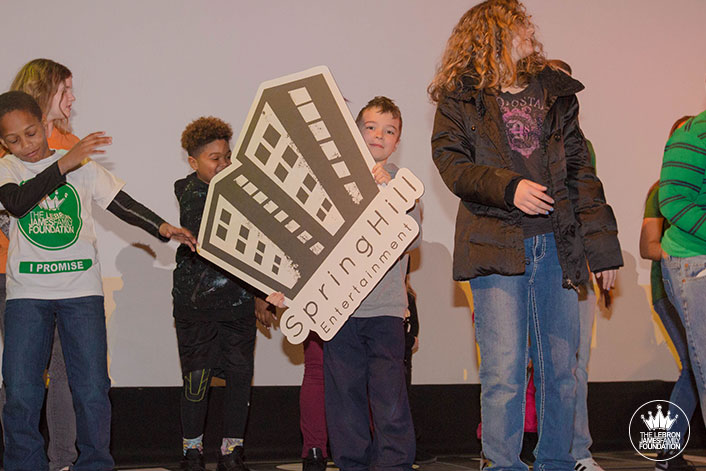 On Sunday, the Foundation held its second annual VIP Movie Magic experience. Free to all active fifth grade Wheels for Education students and their parents, hundreds of people filled Akron's Highland Theater to watch "The Lego Batman Movie." Distributed by SpringHill partner Warner Bros. Studios, "The Lego Batman Movie" embodies the teamwork, imagination, and creativity that makes movies so magical.
Mere moments before the start of the program, the art deco theater's elevated stage was filled with adults and children alike. LeBron's kids had launched an impromptu show of their own: a dance off. The fever pitch dance off halted only for two familiar words, "I promise."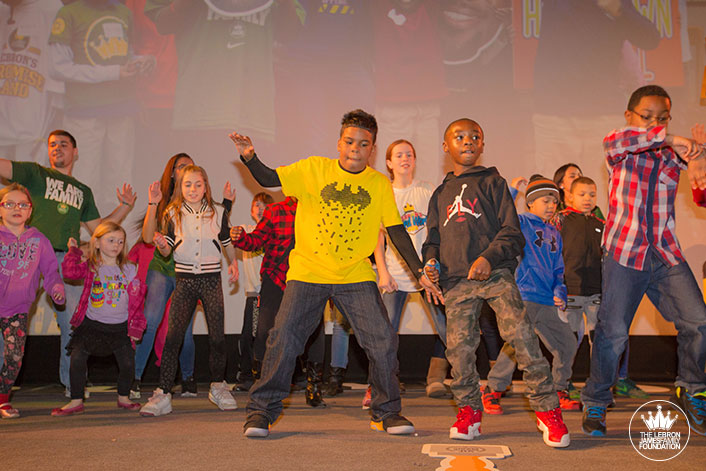 Once the reverberations of "To finish school" left the theater, the Foundation team explained Hollywood's connection to two kids from Akron. Wide eyed and excited, LeBron's kids listened attentively as the Foundation closed their opening program and began the show, "Dream big, keep your promises and you can be whatever you want to be."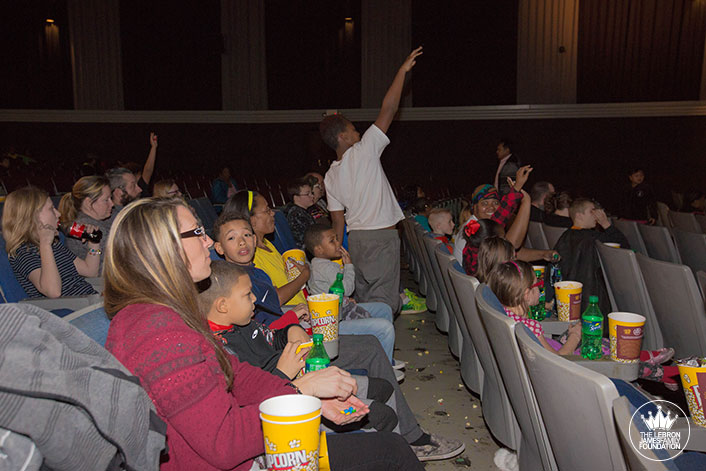 Next up for LeBron's kids is a day of engineering with Goodyear's expert team for our eighth grade experience outing.
We are family.