At the I PROMISE School, not only are we family, we are a community. To be part of a community means to uplift, collaborate, and engage with those around us to achieve shared goals greater than ourselves. And as LeBron has instilled in his Foundation and our students, to create visible change is to leave a place better than you found it. At this week's community service-themed summer camp at IPS, LeBron's kids got to put all of that into action and become active, informed members of their community as they give back to those who have opened their arms to us in this first year.
To be part of a community means to uplift, collaborate, and engage with those around us to achieve shared goals greater than ourselves.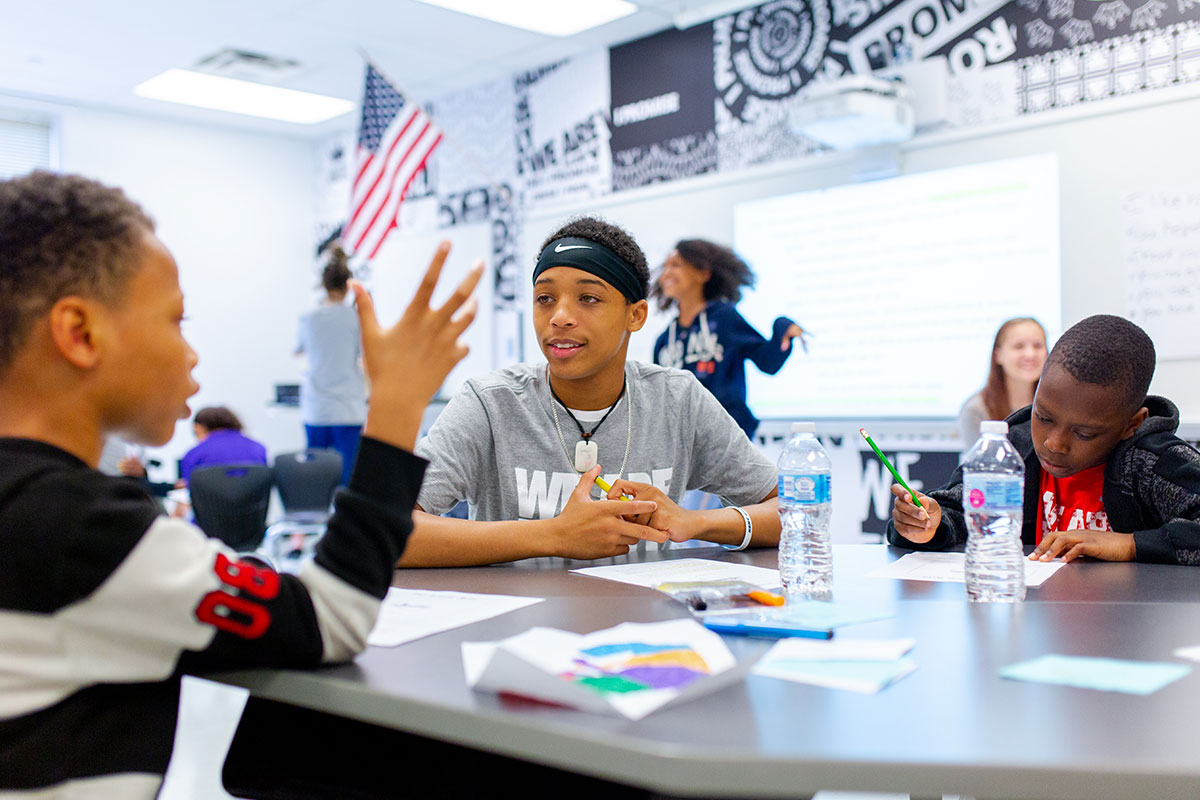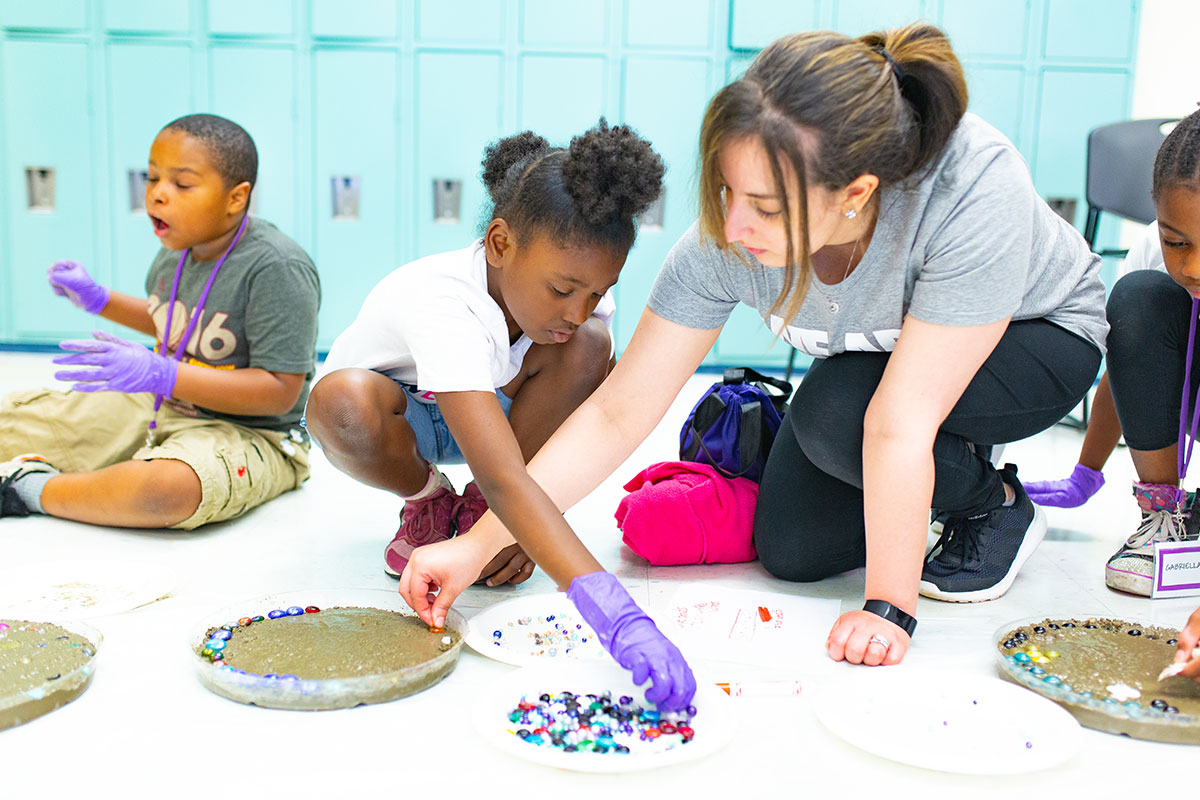 Starting the days similar to their social emotional learning-infused routine, the I PROMISE students began camp with a shared breakfast, I PROMISE Circle, and lesson level-set before making the short trek down the street for duty. For their week-long community service project, they are serving the Balch Street Community Center – who warmly welcomed IPS this year, extending access to their gymnasium for our students and school events. Their service sees the students beautifying the center with new landscaping, painting stones for a colorful rock garden, hand-making stepping stones for the side alley, and decorating tiles for a mosaic to hang inside the center. These enhancements will not only spruce up the facility for all who use it, but will also leave a lasting IPS impression on the entire community.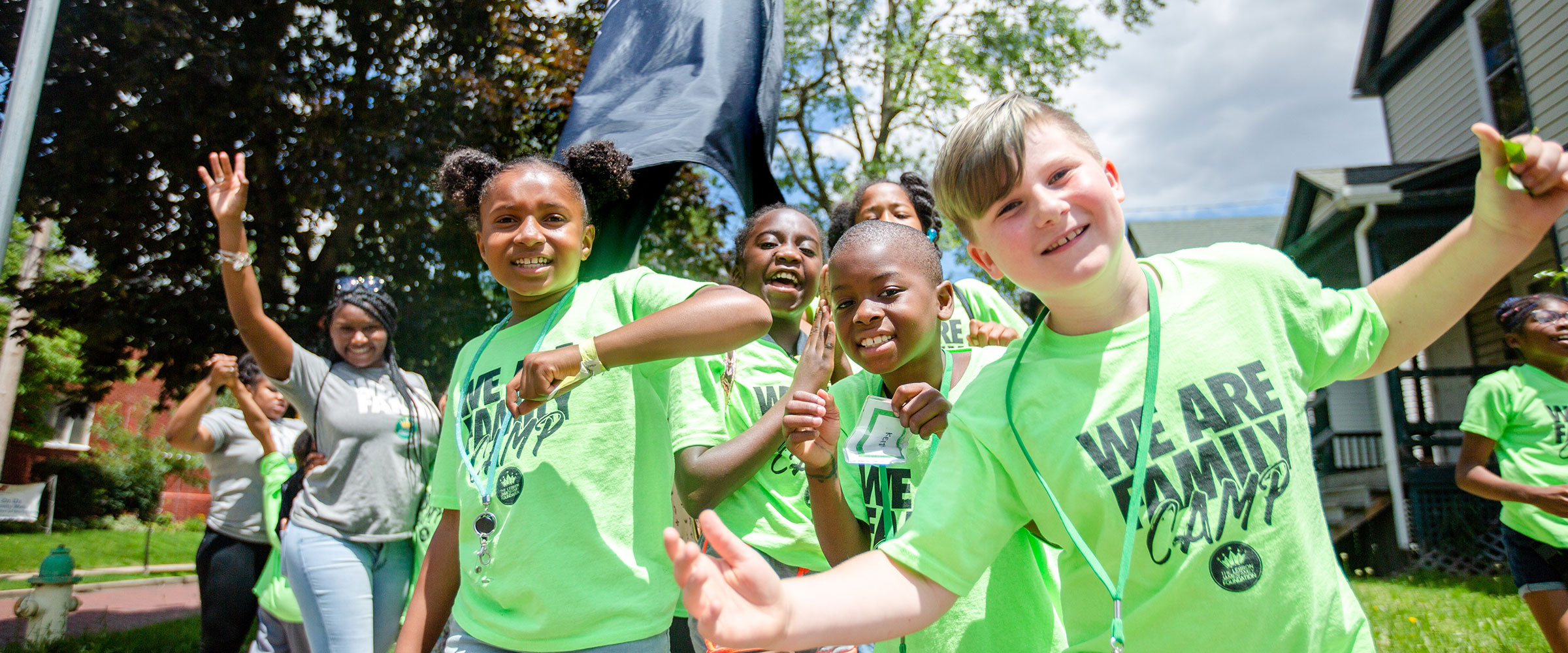 Their week will continue with a special visit from some of the real community heroes that serve our neighborhood day in and day out. After sharing a meal with local law enforcement and EMT specialists, the IPS students will also get a hands-on experience with an ambulance, firetruck, and police car to learn about the many ways these important figures serve our community.
The community service camp will culminate with the students presenting a special slide show and musical performance they prepared throughout the week at a family lunch thanking our neighbors for their hospitality in our first of many years in the community.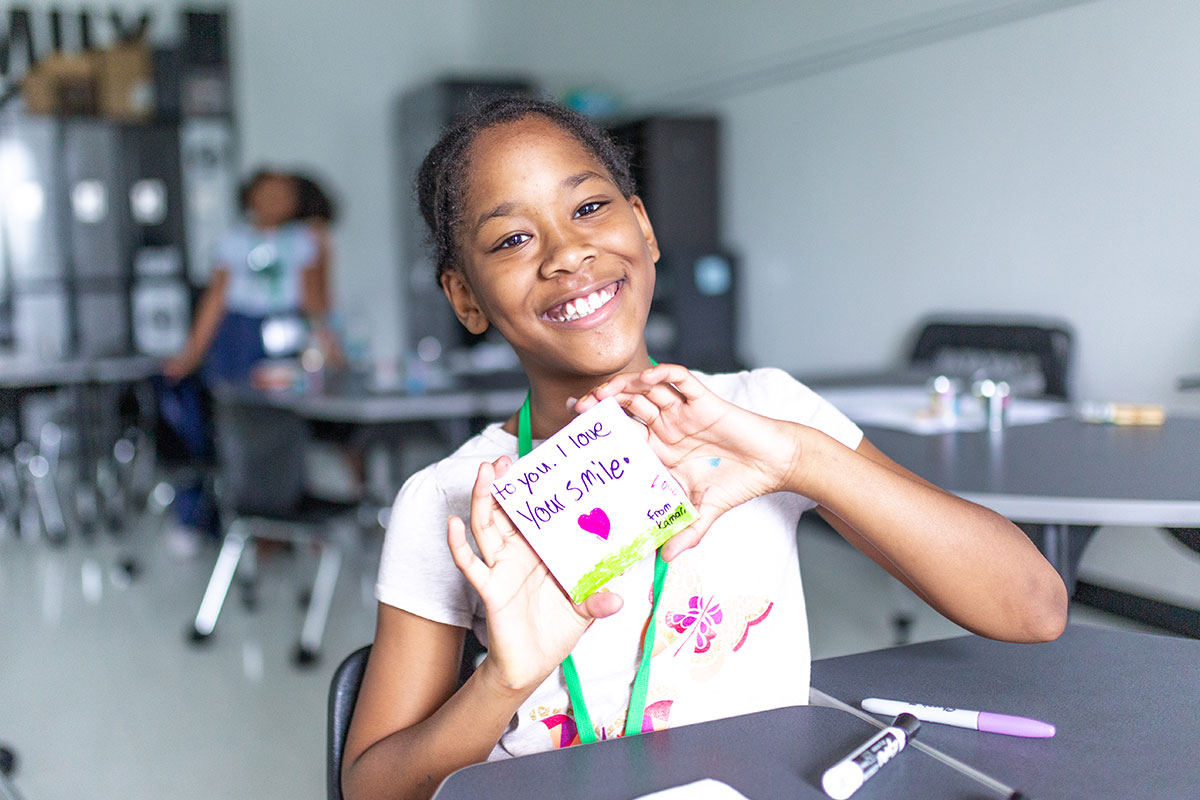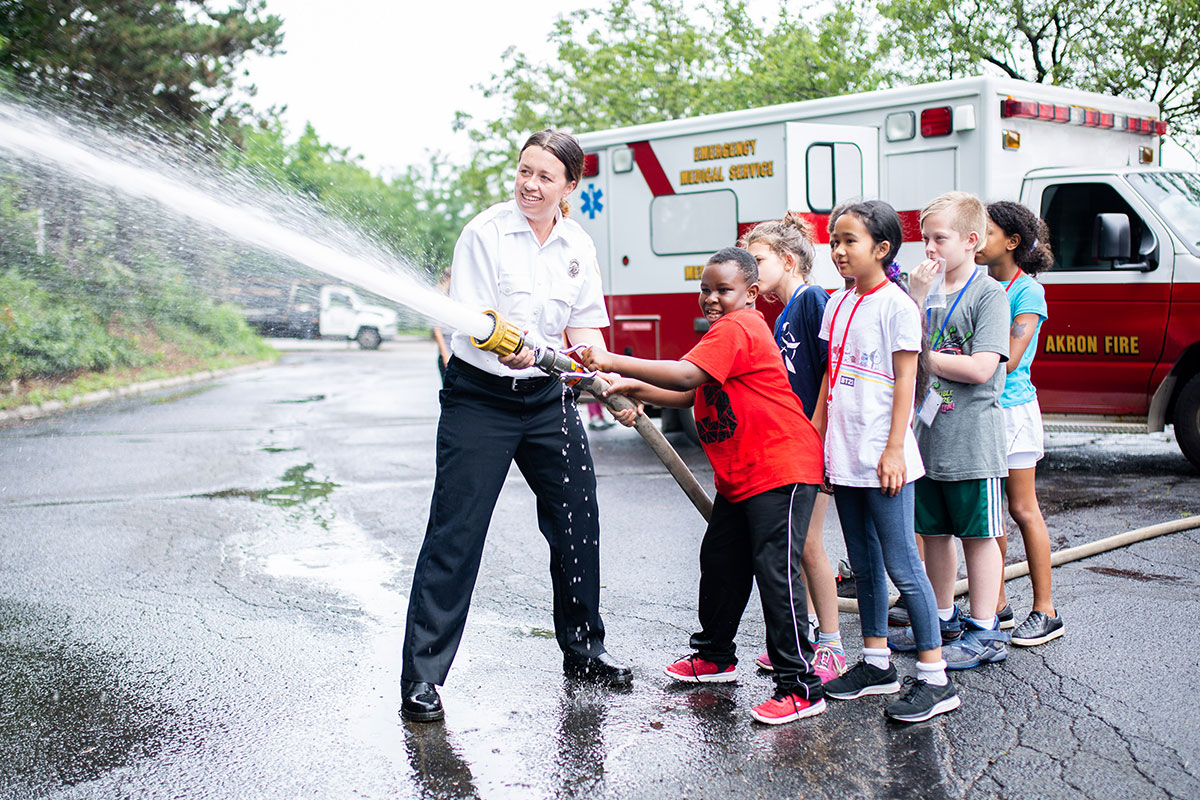 More than confidence and community building, this week of LJFF-hosted summer camp was designed to inspire and instill in the IPS students the greater connection between themselves and their community. To demonstrate the impact of building up those around us, each student was given a silver bucket they could make their own, and was tasked with filling not their own, but each other's buckets with compliments and kindness throughout the week. With overflowing buckets hanging in the hallways at IPS as visual reminders of the power of positivity, an important lesson in leadership and community was learned.
Our students are putting in hard work this week, and so are our community volunteers from Chase who are helping prep the projects for our kids to complete. We also received a special visit from our older I PROMISE students who are attending Flash P'ACT summer camp at Kent State University, who came by to volunteer their time alongside the IPS students.
All of this work, and everything about this week make us proud, humbled and honored to say… We Are Family.