THE ULTIMATE FIELD TRIP
Continuing to kick off the most epic school year ever, the LeBron James Family Foundation hosted more than 8,000 of its students and their families at Cedar Point amusement park in Sandusky, Ohio for its annual We Are Family Reunion presented by Chase. On this special day, LeBron's I PROMISE families and their guests are treated to free admission to the rollercoaster capital of the world and its water park as well as free lunch thanks to our incredible partners at Cedar Point. With this year's "To the Beach" theme, LJFF's team of undercover lifeguards engaged with families throughout the day, providing lifesavers (literally!) and looking for the Foundation's lifesavers – including our Chase partners – across the park.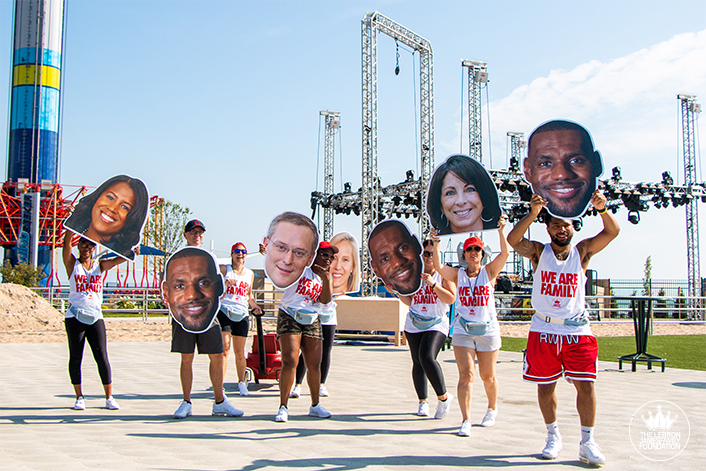 Those Foundation MVP's were finally found at the evening's "Fire and Ice" stage show as the incredible Chase team – who assisted with the seamless check-in of thousands of LJFF families – emerged on stage for a moment in the spotlight. The show continued with the original kid from Akron, Ms. Gloria James, addressing the parents and students with inspiring words of encouragement and support that resonated with the many Akron parents in attendance. As tradition holds, the night was capped by LeBron addressing his families and sharing how much they mean to him.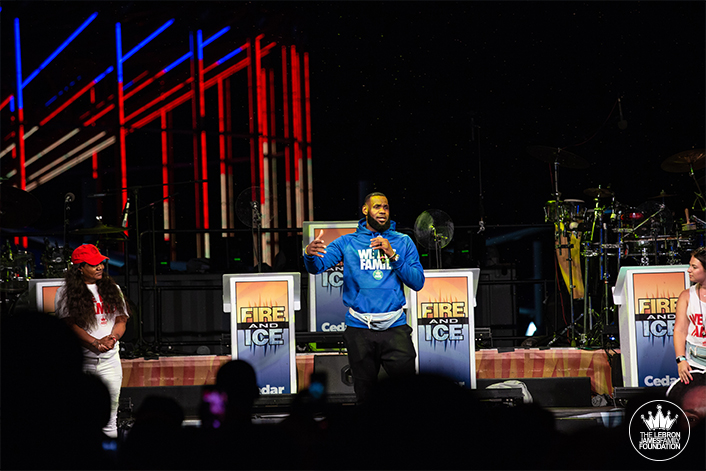 This day would not be possible without Jason, Tony, Kristy, Karen, Ron and the entire Cedar Point team who roll out the red carpet to make this day memorable for all LJFF families. Every year it continues to get bigger and better, and every day they make us proud to say, "We Are Family."