Best Day Ever
The mission for this year's We Are Family Reunion was simple: create the BEST DAY EVER for all of our families as we welcomed a brand new class of 3rd graders into the Wheels for Education program. Thanks to our amazing partners, all members of our extended family, even a crazy storm system couldn't dampen our perfect day.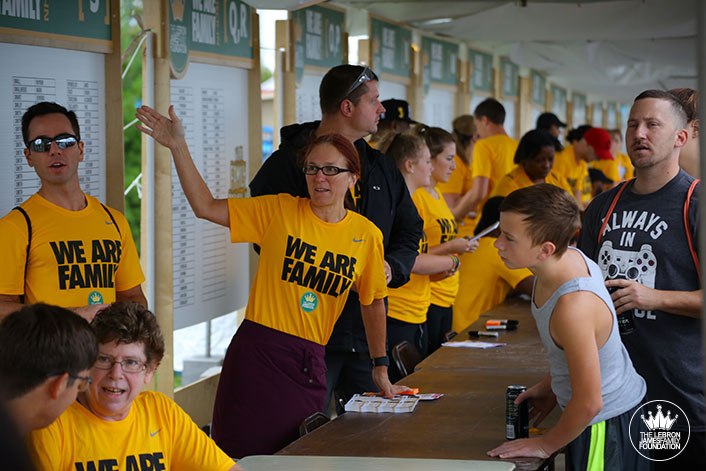 Arriving in waves, one chartered bus bursting at the seams with excitement at a time, 7,000 of our families and friends made their way from Akron to Sandusky, Ohio – home of the Roller Coaster Capitol of the World and our favorite amusement park on the planet, Cedar Point. Thanks to our partners at Chase and Goodyear, a perfectly coordinated transportation and check-in system provided a seamless start to the fun-filled day. After excitedly slipping into the designated orange "WE ARE FAMILY" shirts, a surefire sign of an LJFF family member, our kids and their guests headed into the park for a day of scream-inducing rides and all-day entertainment.
The only thing that could slow our kids down was a brief break at Point Pavilion for a family meal. With Cedar Point's staff catering to our kids' favorites, our families dined on a delicious spread topped off with ice cream and cookies for dessert. After re-fueling, our families continued to enjoy the park – barely stopping to notice a brief downpour.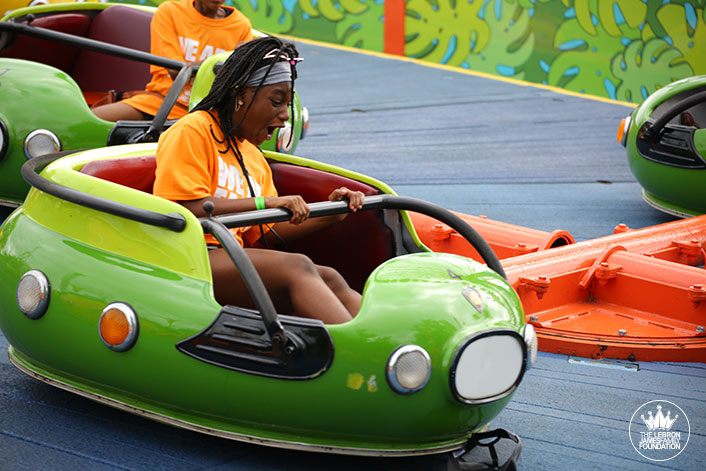 When the sun began to set, our guests headed to the main stage for what would turn out to be an unforgettable evening performance. Kicking off the show with bright lights, acrobatics, signing, and dancing, Cedar Point's nightly spectacular "Luminosity" set the stage. With anticipation for Mr. LeBron building, the crowd was treated to a special, airborne entrance by the one and only Mr. C as he flew in overhead to lead the customary I PROMISE pledge. Following that reminder of what this night was all about, the scene faded to black and a powerful video filled the screen, demonstrating the depth of LeBron's commitment to his kids. As the video came to a close, a familiar song filled the air when grammy nominated Aloe Blacc surprised the kids with a special performance of his hit song, "The Man." The message and the tune set the stage perfectly as Mr. LeBron made his way to center stage to address his kids for the first time this school year. While giving a special shout out to his new class of 2026, his excitement was evident and his message was clear: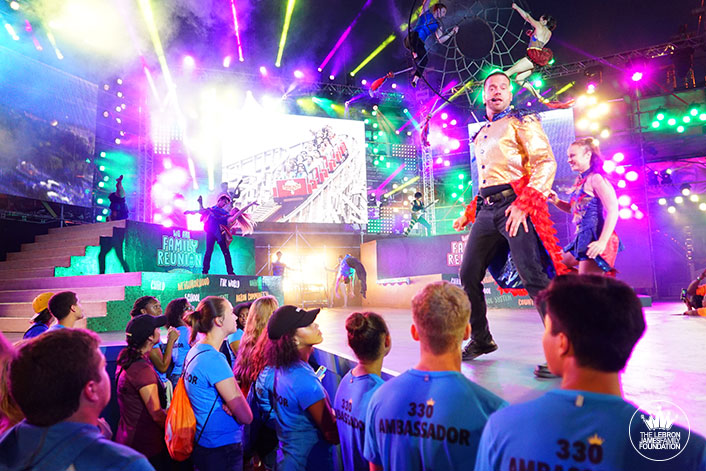 "Just using our resources, using our strength, using everything that we've been able to do to just build up these communities... We're able to do that and give back to these young kids because we all know that they're our future. We have to understand that."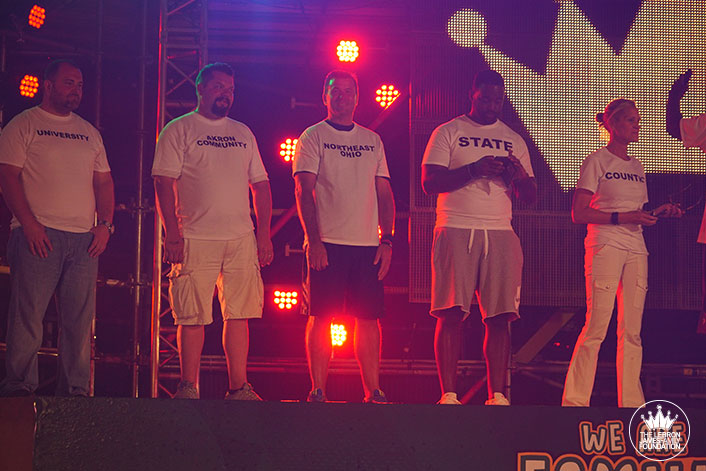 With Mr. LeBron's words hanging in the air and fireworks filling the night sky, 1,200 of Akron's future leaders and their families left the amusement park uplifted, excited, and inspired to chase their dreams. It truly was the Best. Day. Ever.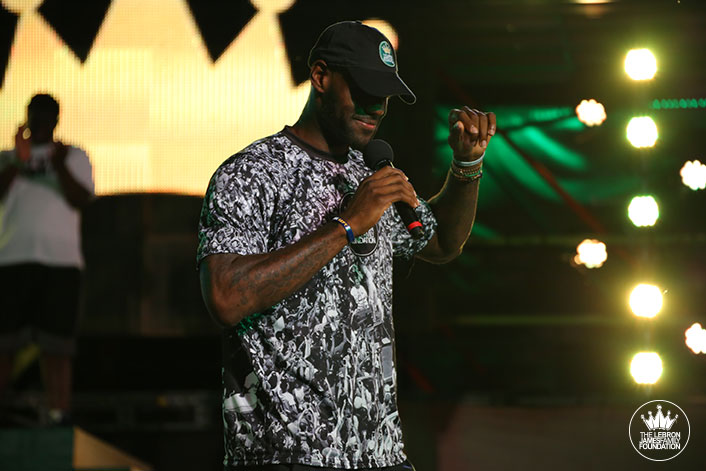 In case you missed it, you can check out ESPN's powerful feature story on LeBron's efforts in Akron here