The Best Day Ever 2017
What could unite three global industry leaders, a world-renowned artist, an American Idol, a Chief Marketing Officer, an amusement park executive, and an NBA Champion? LeBron and his families.
The orange Cedar Point sun rose and set to a familiar scene – countless hands making final preparations for the perfect day. Their work paid off. The third year of our groundbreaking partnership with Cedar Point proved to be the best year yet.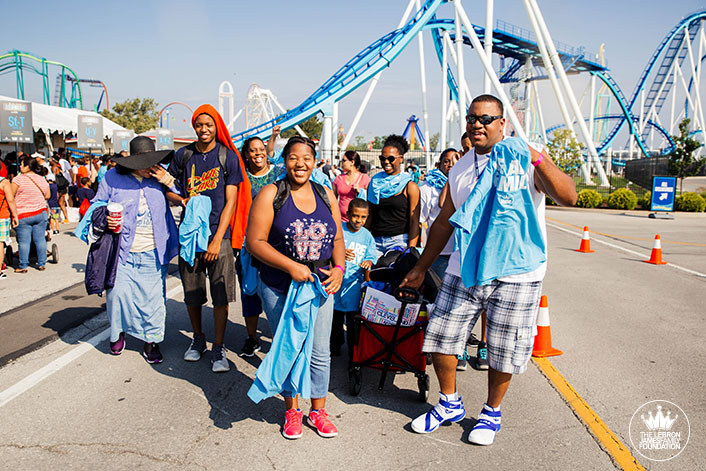 A line of families snaked around Cedar Point's outer walkways as they eagerly awaited the park's opening gong. The gates officially opened with a voice from the PA that set the tone for what was to come: "Have your best day ever!" With that, a baby blue We Are Family army cascaded through the park. It was time for our We Are Family Reunion.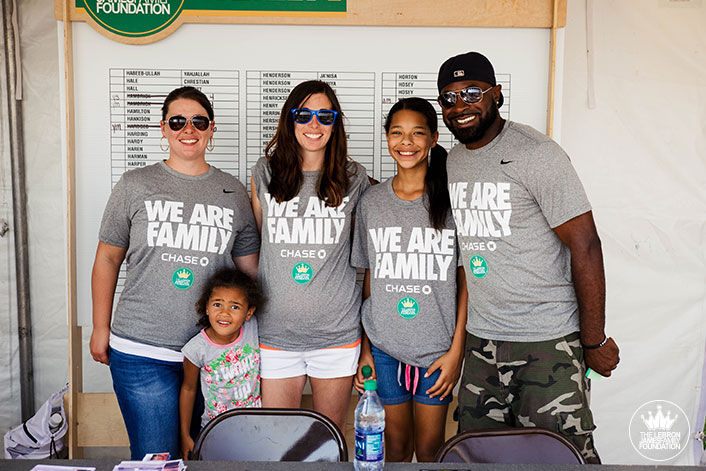 The familiar joyful screams of Cedar Point were joined by the warm hugs and familial welcomes of a family reunion as thousands of our kids, their families, and their guests arrived at the park. Once at Cedar Point, our families were greeted with the familiar faces of their Northeast Ohio neighbors, our army of Chase employees, who served our families from park open to close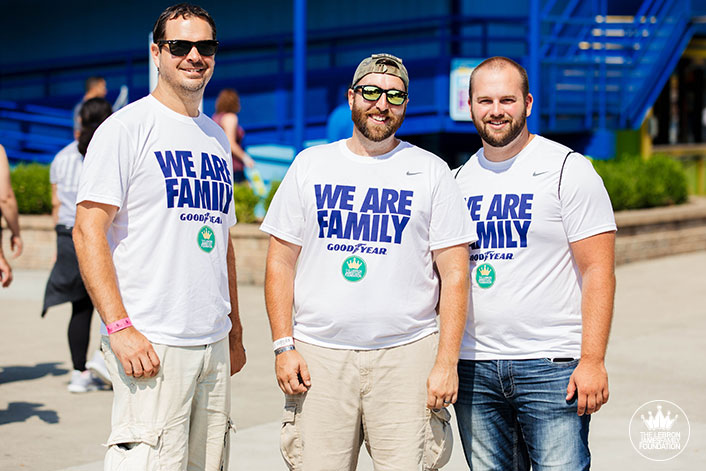 Serving alongside Chase was our team of dedicated Goodyear employees and Thomas Limousine drivers. Their dedication and generosity allowed the Foundation to provide free, round trip busing from Akron to Cedar Point for our families.
Enjoying rides, coasters, and the newly opened water park, Cedar Shores, our families' incredible day rolled onward into the night, punctuated by a one-of-a-kind family celebration.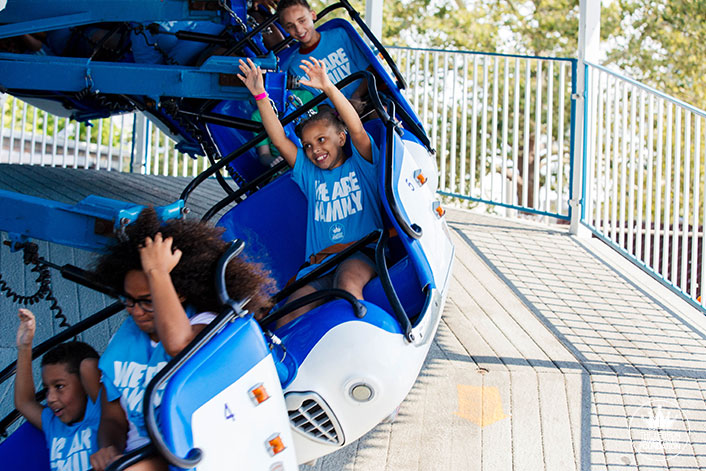 Flying in to Sandusky from all corners of the country, LeBron assembled an Avengers-like cast of champions and supporters. The stage show kicked off to a raucous round of applause for Cedar Point's General Manager, Jason McClure, the architect behind the Foundation and Cedar Point's monumental partnership. Jason welcomed the families with the love and passion they had seen all day from his employees before quickly slipping back behind the scenes and back to work.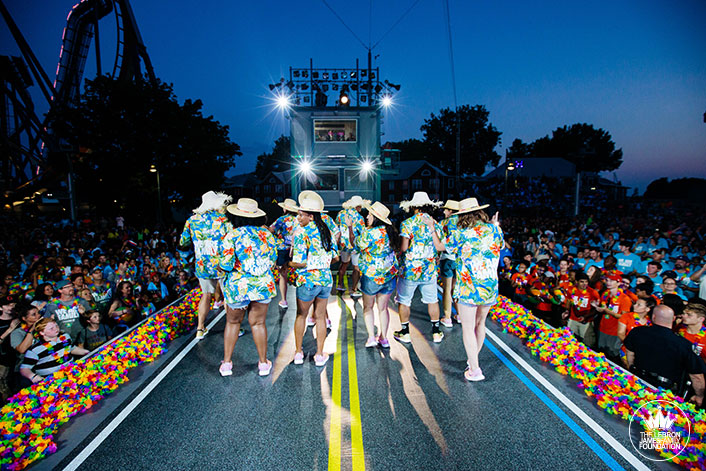 Jason was followed by JPMorgan Chase & Co. Chief Marketing Officer, Kristin Lemkau, who unveiled a rollercoaster-sized surprise to our families. In addition to volunteering with the Foundation and finishing their custom-made application, the Student Update Portal, Kristin and JPMorgan Chase committed to providing one-on-one mentorship and career guidance to our I Promise Too parents and GED students through the "Chase Your Dreams" program.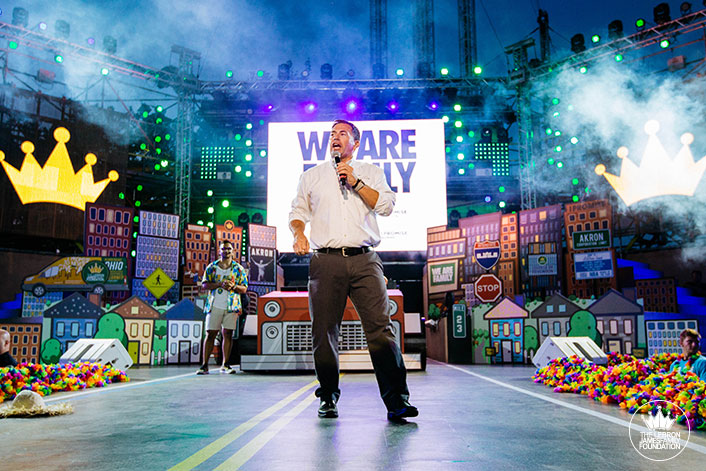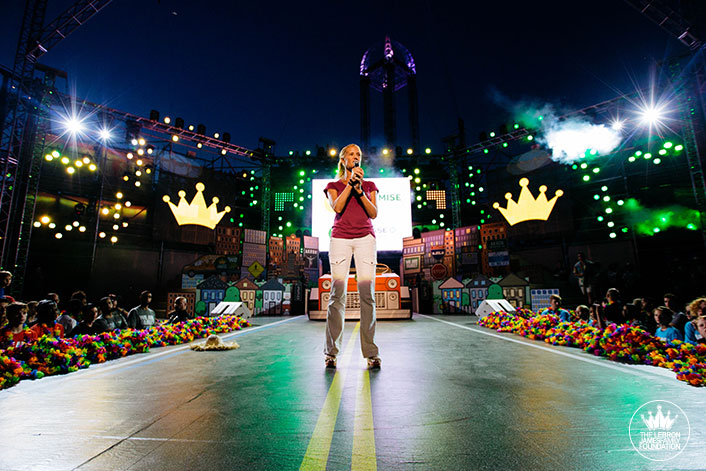 The crowd came alive when American Idol, Jordin Sparks, took the stage as the evening's emcee. The applause reached its crescendo when Jordin welcomed her co-host, LeBron, to the stage. Together, the duo hopped into LeBron's magical "Foundation Mobile" for a journey from Akron to Cedar Point that played out as a live-action scene on the Luminosity stage. Along their journey, LeBron and Jordin made special visits to the people and places that held a special place in his heart. Their first spot was the I Promise Institute where they saw Bureau member Dr. Scarborough. The duo made a quick stop at Swenson's before they moved on to the I Promise School where they were greeted by Principal Davis. Midway through their ride, LeBron and Jordin ran into radio issues. Usher's smash-hit "Yeah" faded in and out of the Luminosity's sound system before finally being drowned out by a stage-shaking round of applause. Usher stepped onto the stage and put on a private performance for LeBron and his families.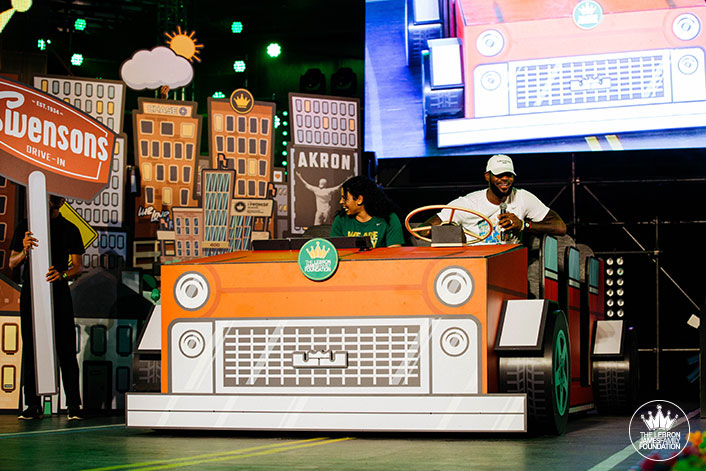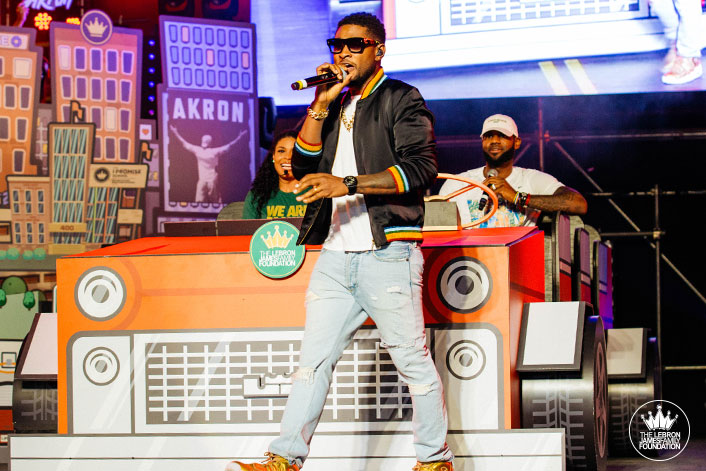 Fresh off their concert, Jordin and LeBron stopped at a special Chase ATM where they were greeted by Kristin Lemkau. Heading North, LeBron and Jordin made a quick stop at the Q where they picked up LeBron's Cavaliers teammate, JR Smith. Before ending their journey, Jordin took the stage for a moving and inspirational performance of her hit, "One step at a time."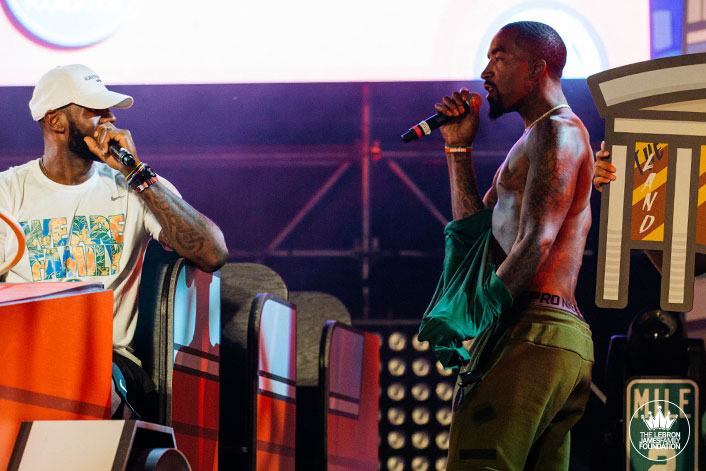 To end the show, LeBron called his family and fellow co-stars to the stage. With his daughter in his hands and his boys at both legs, LeBron shared a special We Are Family moment with his kids and families. With an "I love you," the day ended as it began, to fireworks.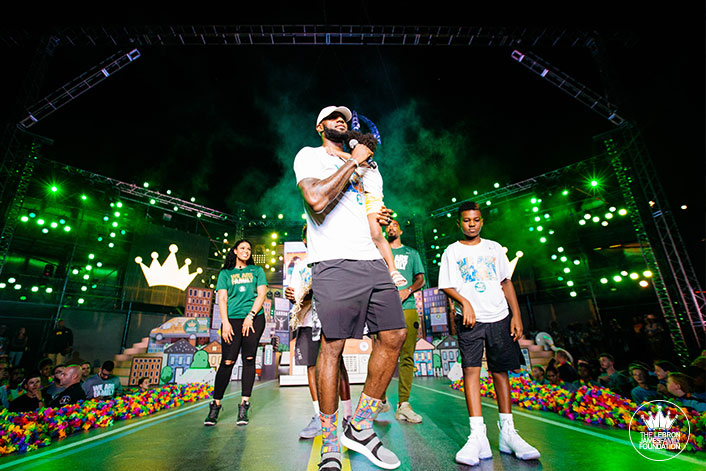 We send a special Family thank you to Jason, Tony, Karen, Kristy and everyone at Cedar Point and Cedar Fair for going above and beyond, year-in and year-out, to make our Family Reunion the best day of the year. There are no words to describe how grateful and thankful we are to have you in our family. Your generosity humbles us.
You all make us proud to say, "We are family.