6th Grade Experience Outing
A headset-clad producer shouted out "We're on air in five, four, three..." The packed studio fell silent as "…two, one" was executed solely by hand. Finishing emphatically, the producer pointed to Will Ujek and Hollie Giangreco. The duo sat in their familiar places for WKYC's Live On Lakeside with a familiar studio audience. For the third year in a row, Foundation media partner WKYC hosted our sixth grade I PROMISE students for their annual experience outing at their news studio.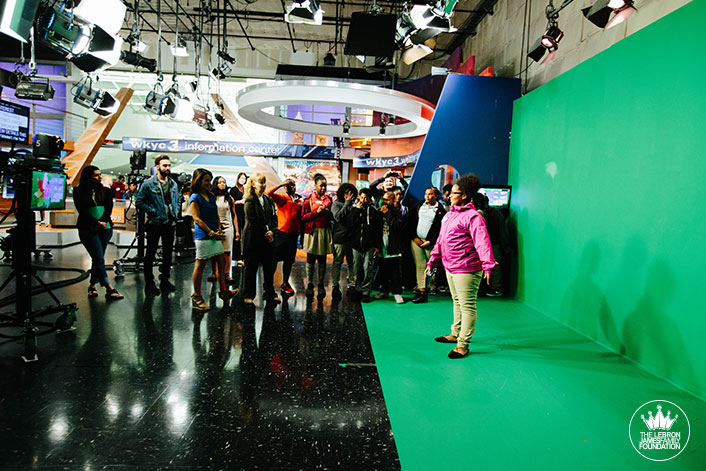 As our kids poured into Studio B they were warmly welcomed by scores of WKYC producers, anchors, camera men and women, and executives. Though it was their first trip to the WKYC studio, WKYC's unwavering support and coverage of our I PROMISE Program ensured that many of our kids knew their team by name. The large group was broken into smaller cohorts that each took private and personalized tours around the Lakeside studio.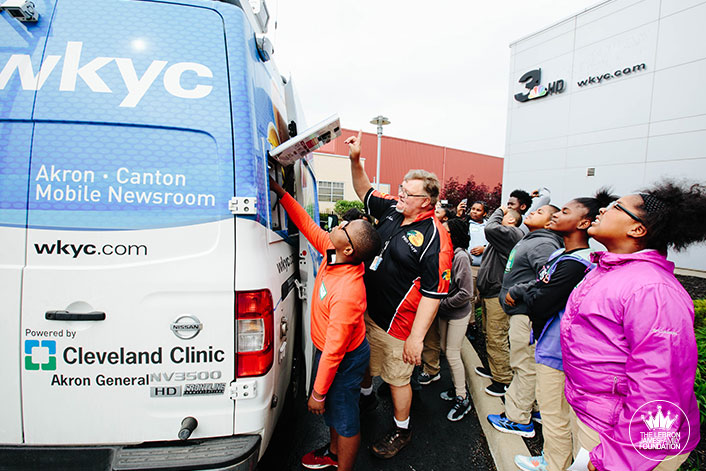 Their journey took them to see all the parts that come together to bring the news to their television. Our kids tried their hand at teleprompter reading at the news desk, delivered the weather from the greenscreen, made graphics with the creative team, and learned about studio ads from the marketing team.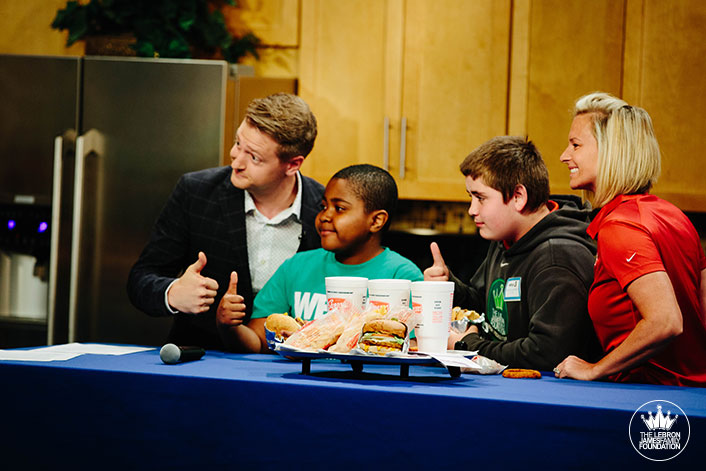 The culmination of their experiential learning labs was a special Foundation episode of Live On Lakeside. From taste testing fresh Swensons Galleyboys to discussing the Bridgestone Invitational, each segment of the smash-hit show featured our kids and the Foundation. Live On Lakeside was followed by a delicious Swensons lunch and an in-depth question and answer session with WKYC staff and anchors.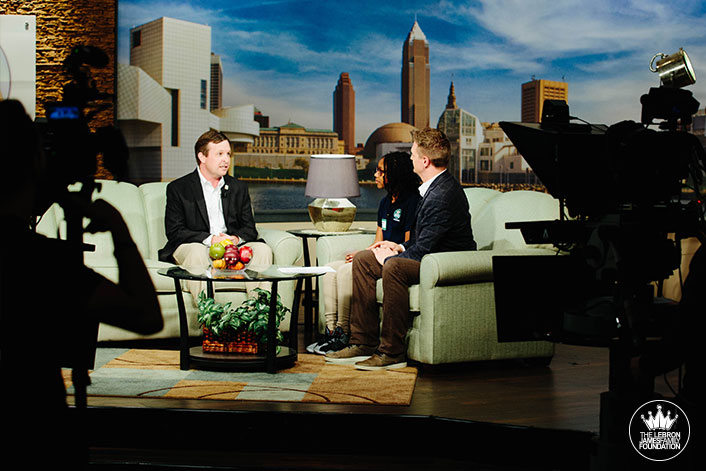 For the second year, the sixth grade Anchors for a Day at WKYC outing was proudly sponsored by Akron's Bridgestone Invitational. We extend a special Foundation thank you to the Bridgestone Invitational and WKYC teams for helping make our kids dream bigger, reach higher, and see more than they ever thought possible.