Parent Involvement + New Experiences
The I PROMISE program is rooted in creating positive change not just for kids in Akron, but for their entire families as well. That commitment is embodied in the LeBron James Family Foundation's I PROMISE Too program in partnership with Project Learn that helps parents earn their GEDs.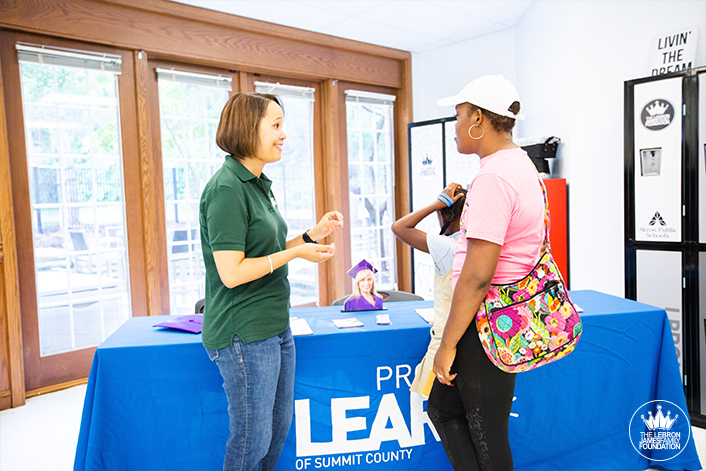 A brand new semester of moms and dads accepting this life-changing opportunity kicked off this week with a dozen I PROMISE parents beginning their GED course work. With classes now taking place at the I Promise School, LJFF provides the necessary tools including a chrome book, calculators, practice tests, a tutor, bus passes as needed, and the instructors and also covers the cost of the four tests they are required to take – and pass – to earn their coveted GEDs. Without many of the road blocks that held them back before, these parents are free to focus on their work and are empowered to earn that degree that can change everything for themselves and their families.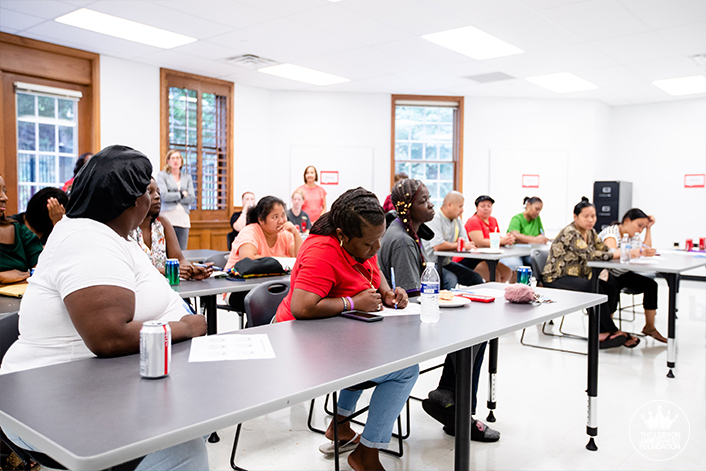 As an added bonus, one of the I PROMISE Too program's first graduates has since earned employment with Project Learn to specifically work with the current parents as their tutor, perpetuating the cycle of what's possible for these incredible families.
With the hands-on education continuing for our I PROMISE students across Akron, our 4thgraders headed out to Canterbury Golf Club for a whole new learning experience out on the links at the DAP Championship presented by NewBrick. A partner of LJFF, the event created a one-of-a-kind afternoon for our I PROMISE School students that featured a clinic with the pros on the driving range, a tour of the Clubhouse and Web.com Tour Truck, a Q&A with a professional golfer, and lunch in the 18thgreen Skybox. With this being many of the students' first time on the green, it gave them a whole new experience and perspective on something previously unknown to them.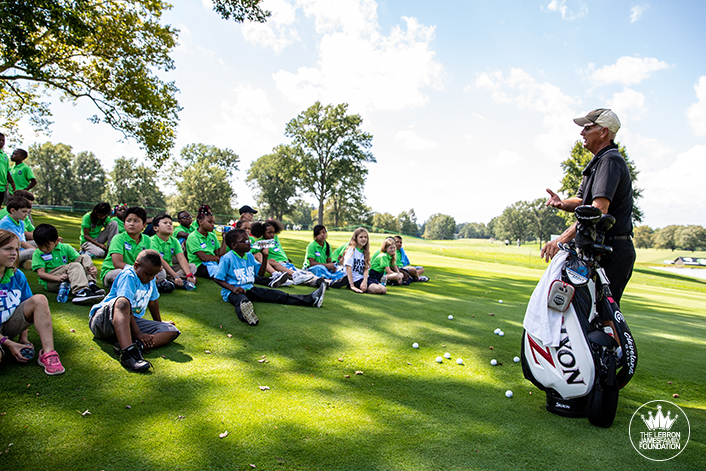 These events – and the life-changing implications of these experiences – signify everything the I PROMISE program is all about.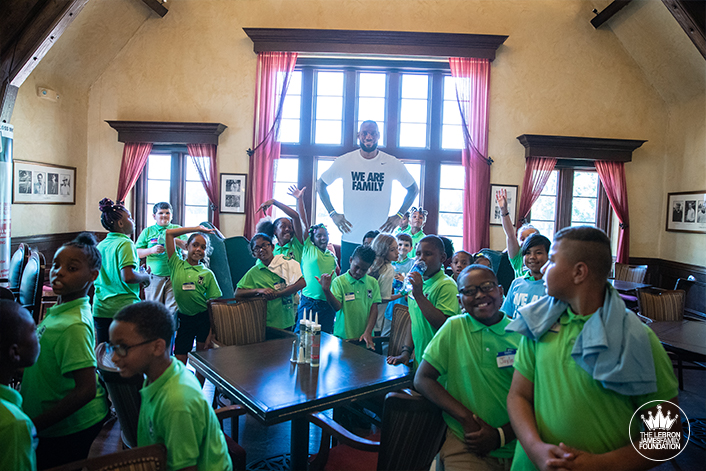 Our partners at Project Learn and the DAP Championship make us proud to say, "We Are Family."