Seeing The Possible
Scientist. Engineer. News Anchor at WKYC. We want our kids to know that when it comes to career options, the possibilities are endless.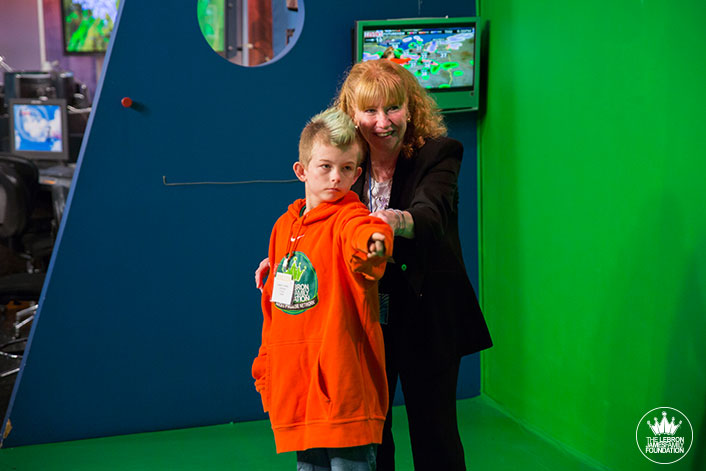 That was the driving force behind the 6th grade experience outing, the Anchor for a Day at WKYC sponsored by LJFF partner Bridgestone Invitational Golf Tournament. At the local NBC affiliate – also an LJFF partner – in Cleveland, our Akron I PROMISE Network students spent time under the lights on set reading the teleprompter, in front of the green screen delivering the weather, and inside the edit suites creating promotional pieces. In between work stations, the students got to hear from WKYC staff from all departments on the various newsroom duties and career possibilities, all while enjoying some delicious Swensons lunch (yes, another LJFF partner!).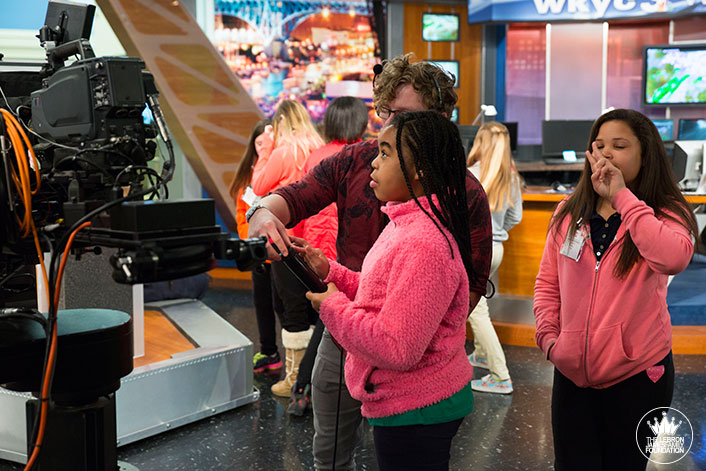 The highlight of the day was the LJFF-themed edition of the station's daytime talk show, Live on Lakeside. With each segment featuring our LJFF students and our partners, it was a learning experience for our kids that extended to the audience watching at home. As our students served as the live studio audience, the participants in the on-set activities, and even the segment reporters, they got to see firsthand how live television is created and executed while viewers at home got to learn more about LJFF's mission and its tremendous partners including Cedar Point, Bridgestone Invitational, and Swensons. We know that we can't do our work alone, so it's important for us to bring our partners along with us for the ride.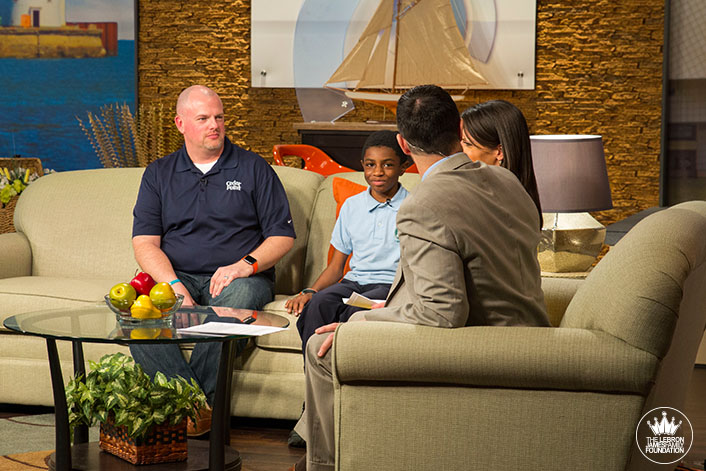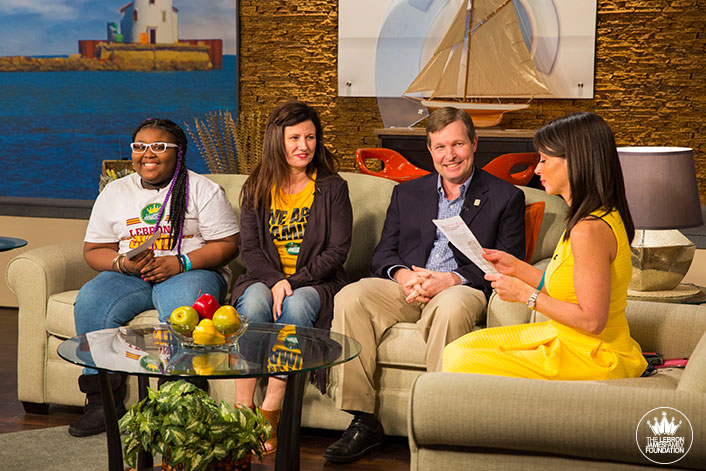 Learning that there's far more to TV production than what appears on the news, perhaps some of our LJFF students will grow up to be news anchors, producers, directors, editors, or assignment managers. Whatever they choose to do, we will always encourage them to dream big… and thanks to our partners at WKYC and Bridgestone Invitational, they can now see the possible.