"It's smelly, it's ugly, and everything in here is going to go," said Nicole Curtis, sternly, opening the show's monologue. Her words would set the tone of the show, a show that would see several crew working 48-hour shifts, a popped Air Max, a dead mouse and a completely transformed bathroom.
The century old home has but one bathroom. A bathroom that, for its five frequent customers to use comfortably, would require a complete transformation.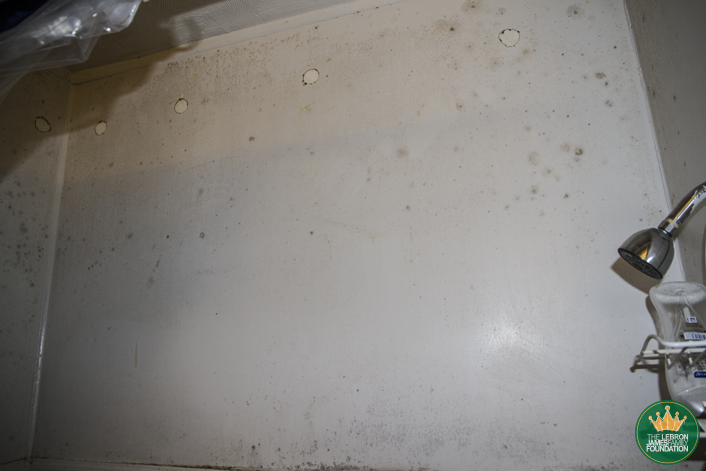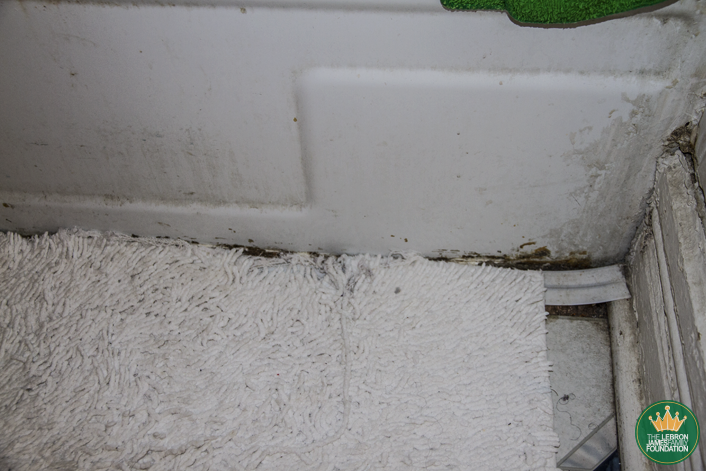 "I'm just a substitute coming off the bench. Catch, shoot, score… these guys, Big Tom's, Metis, they put in the real work," said LeBron, after finishing his ceiling painting duties. He continued, "They were here yesterday when I left and they were here today when I got in. Not a single word of complaint, not a second guess, nothing. That's…" LeBron paused momentarily, "That's what makes me proud to be from this city."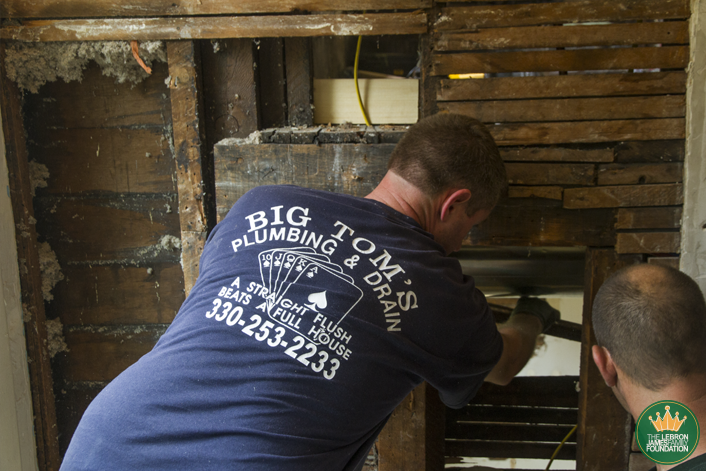 To rework the home's ancient plumbing, General Contractor, Jack Plas, called in Big Tom's plumbing, which he and the James family have been using for years. Joe and the Big Tom's crew worked for nearly 48 straight hours, stopping only to fuel their determined bodies. "I haven't showered, I haven't slept, I just brought extra clothes," said Joe, mid piping overhaul. There wasn't much time for eloquence; Joe had a job to do.
While LeBron, Nicole, Metis and Big Tom's were working inside the house, Ethan, Bryce, and LeBron Jr. were outside putting in work of their own on a small side project.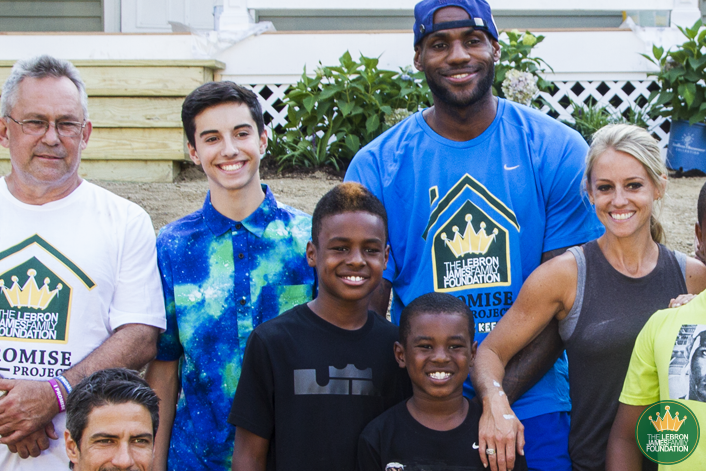 After the plumbing was completely updated and transformed, the Metis Construction crew came in to finish the bathroom they gutted but days ago. The Metis team worked another 24 hour-straight stretch to complete the bathroom, meticulously hand-laying Nicole's trademark subway tiling.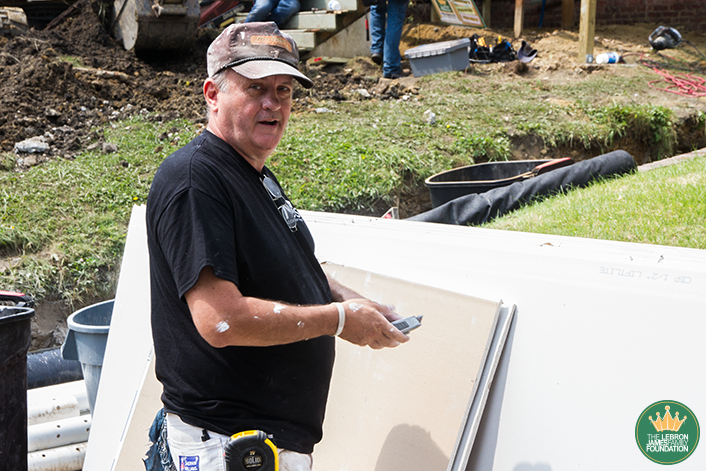 In order to keep the project on its needle thin schedule, a sacrifice had to be made. While the whole city of Akron converged onto The University of Akron's InfoCision Stadium for the Welcome Home LeBron Celebration, the Metis team stayed at the home and continued their painstaking work.
In describing Welcome Home LeBron, his first public appearance since his decision to return to the Cavaliers, LeBron himself, in front of over 30,000 fans, said it best, "Today and tonight is about these kids." Check out our video below for a glimpse at our spectacular night.
As the dust settled the next day, a strong, commanding and wise voice broke through the chatter of hammers, buzz-saws, and bulldozers, "Winner, winner, chicken dinner."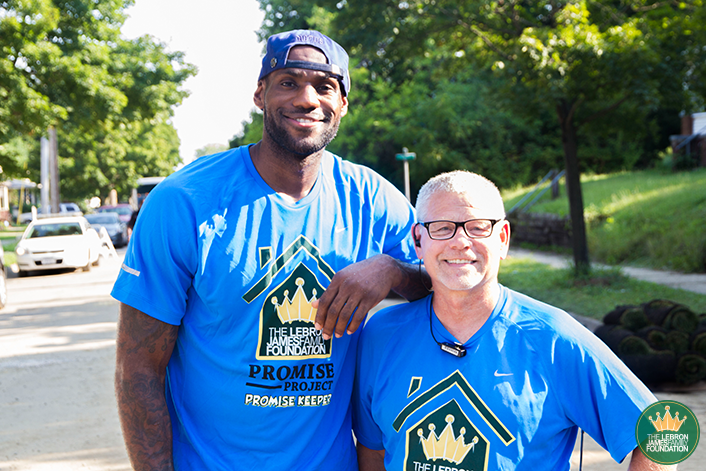 This 21st century Paul Revere was our own Jack Plas, the salt and pepper goatee clad General Contractor, visionary and leader.
The work on the bathroom was drawing to a close as what appeared to be thousands of white hexagonal tiles were in their final resting place. The crown jewel of the bathroom for five was a double vanity. To give the new vanity the Nicole flair, Nicole replaced the existing drawer pulls with beautiful antique knobs.
With the bathroom finished LeBron proudly gave his wife, Savannah, a tour of the team's handiwork. "I can't even recognize this, I didn't know we were even in the same room," Savannah said in amazement as she peered around the Ohio winter white room. "New everything," LeBron replied.
To finish, we leave you with Nicole's parting words, "No more mold, no more bugs, no more mice."