Promise Project: Episode Two
LeBron had a last second request before taking the court in the Cavs primetime showdown against the New York Knicks: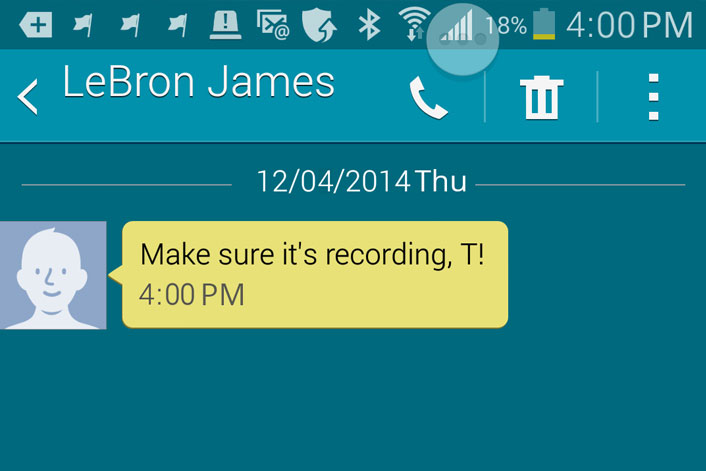 One night, two marquee matchups… while LeBron and the Cavs were battling their East foe in the Garden, LeBron, Nicole Curtis and an army of passionate partners and volunteers were taking on a dining room. The latter was showcased on HGTV's most popular show, Nicole Curtis' Rehab Addict.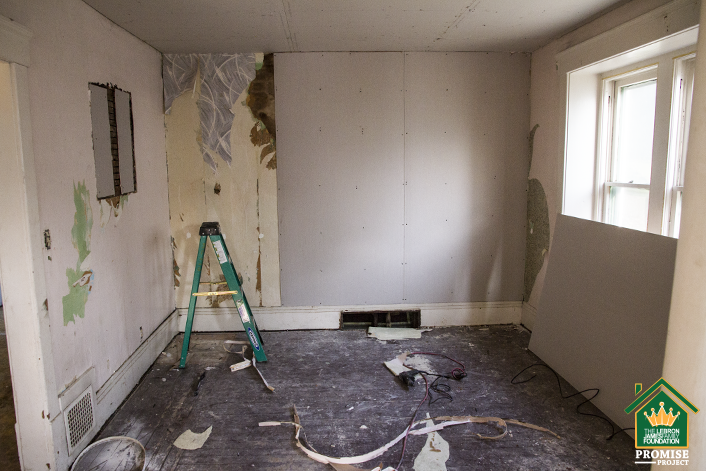 In the PROMISE Project debut, LeBron and his team finished a comprehensive overhaul of the home's over 100 year old kitchen. With the kitchen finished, the team moved on to the dining room. "We might not have always had the best food, I mean… some nights we didn't have that much food, but my mother and I ate together. I want to give Ms. Mariah and her family a special place to come together," said LeBron, reflecting on the importance of the project.
As the project progressed, the PROMISE Project home began to reveal secrets. In episode two, we drew back its worn burgundy carpet and the century old home revealed beautiful hardwood floors. Although naturally beautiful, the floors would need a little TLC to be brought back to their past splendor. And by "a little TLC" we mean Williams Flooring worked for 48 hours straight sanding and refinishing the floors.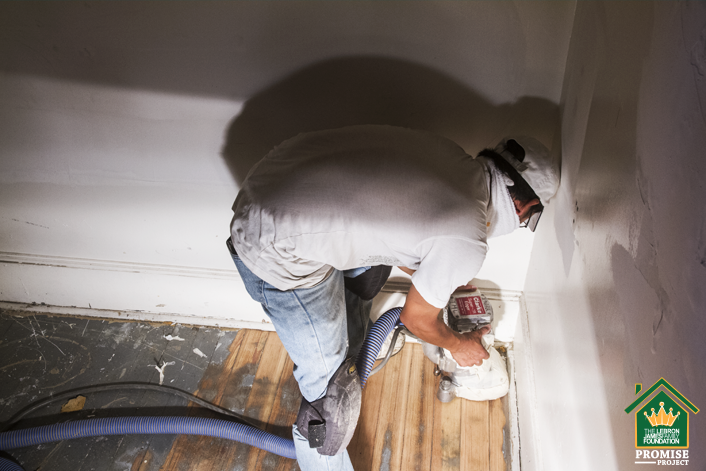 Elbow grease was in abundant supply as the team worked feverishly to create the perfect family dining room. Mariah's mother, Melanie, and Nicole's father, Rod, bonded over the home's antique banister and a citrus-based paint remover. "We're working on our home and learning so that we can do it ourselves," said Melanie, during a brief and rare respite.
"Earned not given, that's the motto," said LeBron as he watched Mariah sand a wall.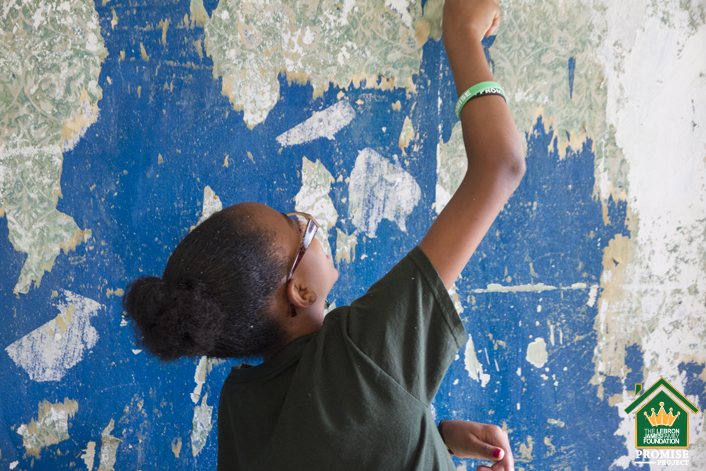 He didn't have much time to chat though, Nicole was putting the big man to work!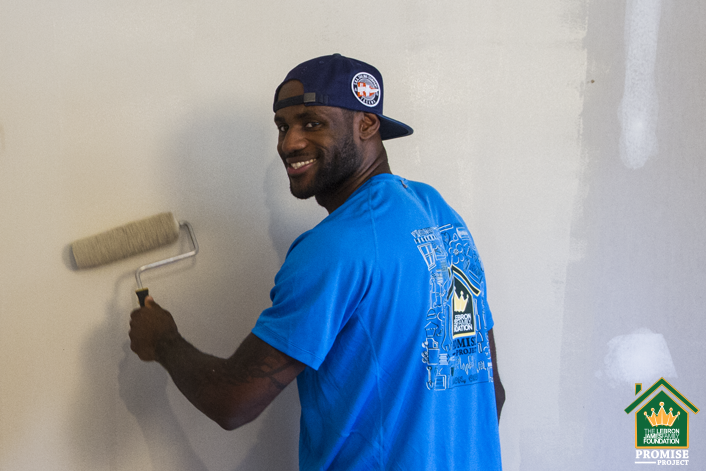 A dedicated team of painters from Akron's own Thomarios who, like Williams Flooring, worked non-stop, literally, donated their expert skills to paint the entire interior of the home. All of the paint for the home was donated by our neighbors to the north, Sherwin Williams.
With the floors finished, dry wall repaired, and the walls painted, the crew from Value City Furniture dropped by to deliver the family's long wood table, chairs, and supplemental furniture.
The verdict? "Wow!" Mariah and her family held a full Thanksgiving dinner at their home!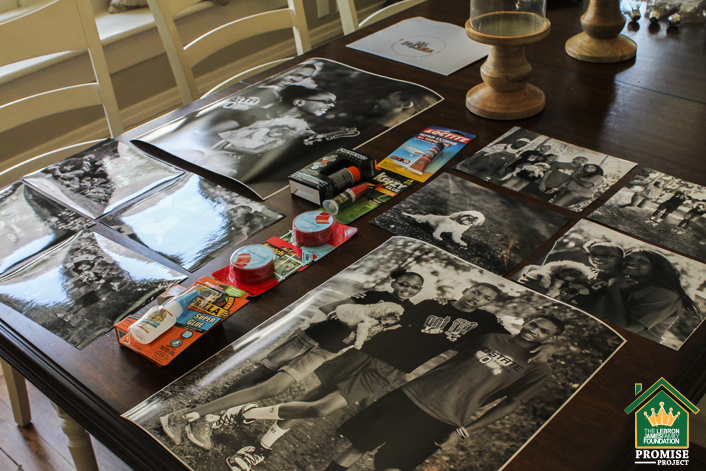 Be sure to tune in to HGTV's Rehab Addict on Thursday, December 11 at 9 PM ET for the third PROMISE Project episode.