Round One Game Two
As he made the long walk from the locker room to the court, LeBron was met with a crowd of familiar faces, twenty-one to be exact. With a short pause and a head nod for his squad, LeBron hit his stride as he ran through a tunnel of his 330 Ambassadors.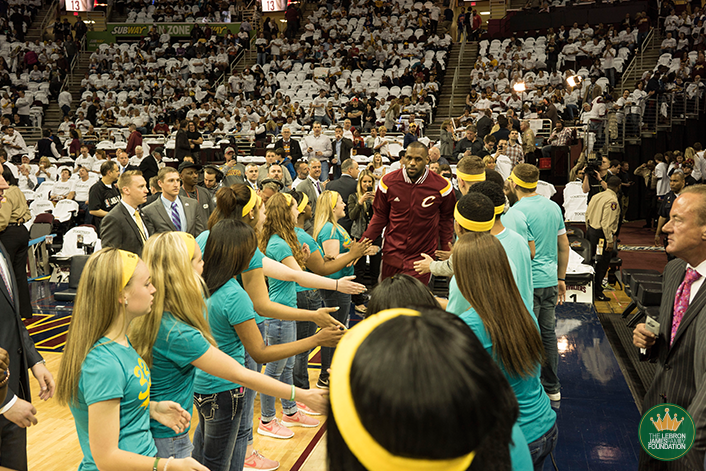 The 330 Ambassadors are a select group of students from the Akron area chosen each year by the Foundation and our partners at Akron Public Schools. Together, these students serve as role models for our Wheels for Ed and Akron I PROMISE Network students, and serve as an extension of LeBron while he is busy with his "day job."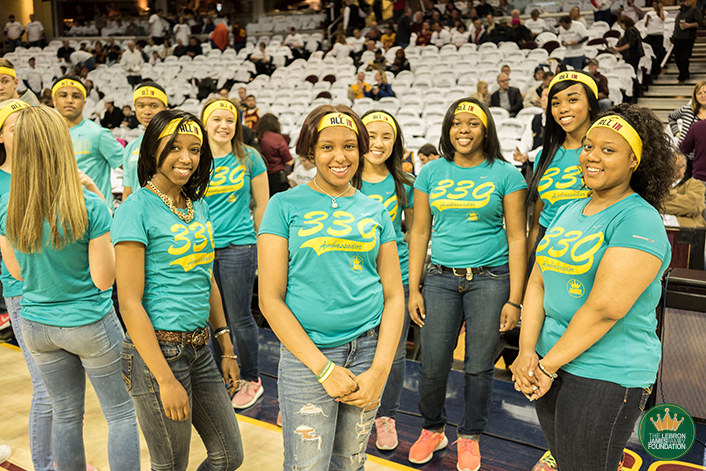 As a thank you for their service, LeBron treated his Ambassadors to a chauffeured ride and VIP experience at last night's playoff game. After greeting LeBron on the court, the Ambassadors made their way to their seats in the lower bowl. For many of our Akron teens, this was their first experience at a Cavaliers game, let alone their first playoff game, and they were made to feel right at home by the Cleveland Cavaliers staff. From the moment they walked off of their Thomas Limousine bus to the end of game ticker-tape celebration, LeBron's Ambassadors were treated as if they were Cavaliers themselves! Thank you for taking such great care of our teens.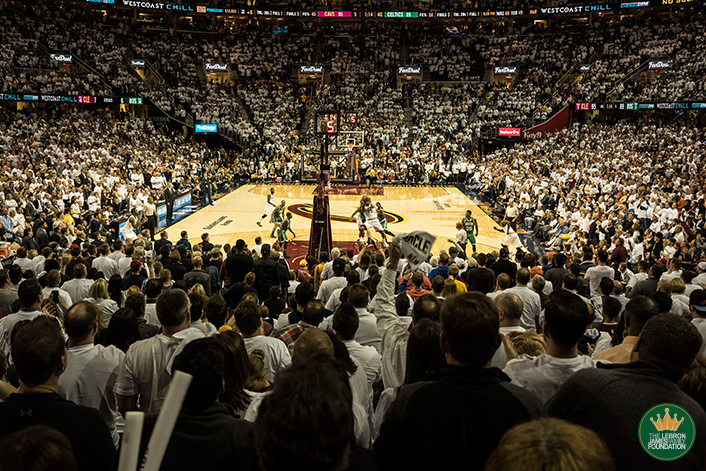 Armed with I PROMISE bands, noise makers, and glow sticks, LeBron's Ambassadors did their part in contributing to his home court advantage.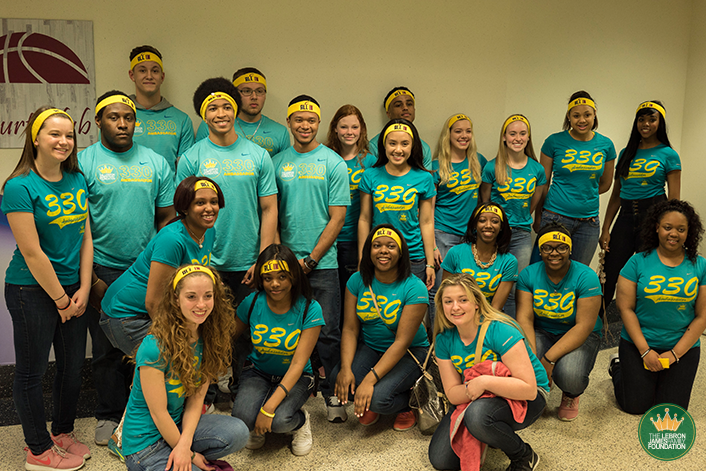 On behalf of LeBron and the Foundation, we extend a heartfelt thank you to all of our 330 Ambassadors. You make us all very proud.