"This was a dream we had… Nicole Curtis and our Northeast Ohio partners made our dream a reality. We had over 30 incredible partners come together, we never could have done it without them. I am so damn proud to be from Akron, Ohio." – LeBron James
The debut of the PROMISE Project on Nicole Curtis' Rehab Addict on HGTV on Thursday, November 20 marks the celebration of a PROMISE Kept.
Fittingly, PROMISE Project on Rehab Addict opened with a highlight of our Akron I PROMISE Network all-star, Mariah, and her wonderful family: Zeke, Xavier, Melanie, and LaToya. Mariah's hard work and dedication EARNED her family a complete home make-over.
The first of six episodes, "Kitchen Overhaul" follows the team as they tackle the tough task of overhauling the kitchen, backyard, and driveway. Helping LeBron and Nicole along the way was a very special, and very dedicated partner, Jack Plas. Jack, who is LeBron's estate manager, served as the PROMISE Project's general contractor. Along with overseeing the renovation, Jack helped unite all of our partners, many of whom have done work on LeBron's home. Jack is indispensable to the James family, the Foundation, and the PROMISE Project.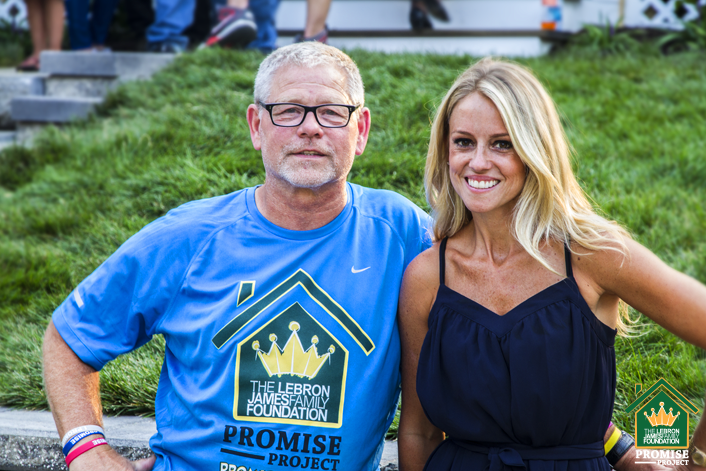 LeBron and Nicole wasted no time getting to work as they demolished the kitchen. To finish what Nicole and LeBron started, our dedicated crews worked 24-hour shifts…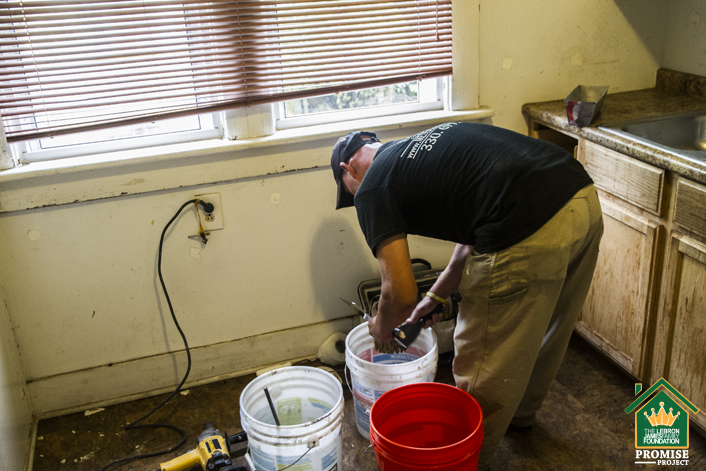 but in the end, it was all worth it.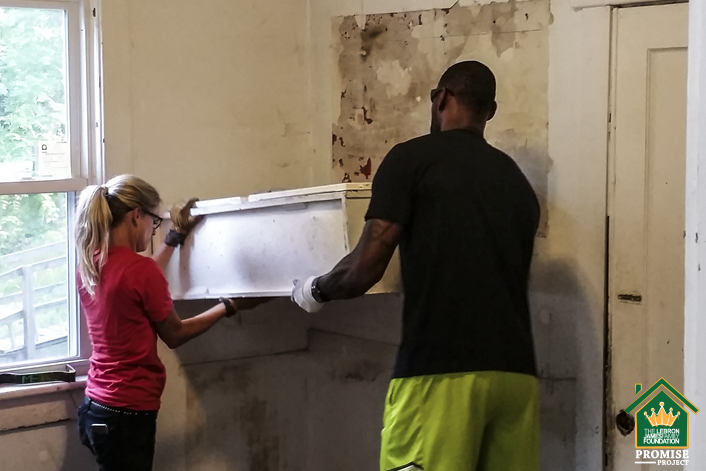 Nicole Curtis, the kid from Detroit, and LeBron, the kid from Akron, kept the PROMISE Project a family affair. Both Nicole and LeBron's children lent a helping hand alongside all of our PROMISE Project partners.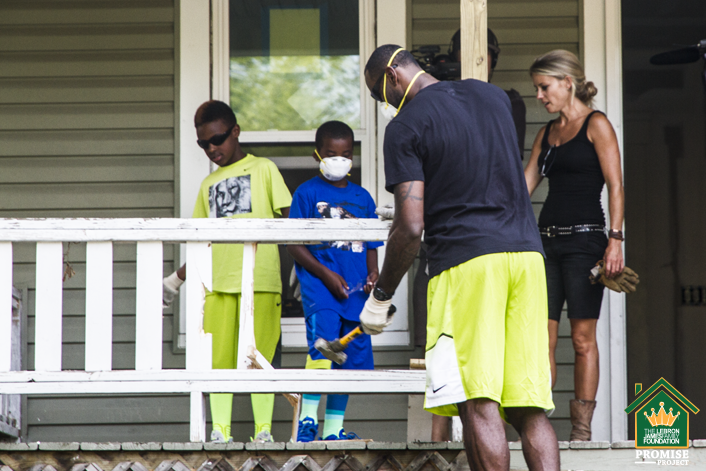 Ms. James and Mr. Curtis both put in a hard day's work with the team from Rice's Nursery, creating a beautiful backyard for Mariah and her family.
Embodying LeBron's "Earned Not Given" motto, Mariah got down to business. With help from the Rice's Nursery Team, Mariah hand-laid the bricks in her family's new, white fenced and flower lined backyard.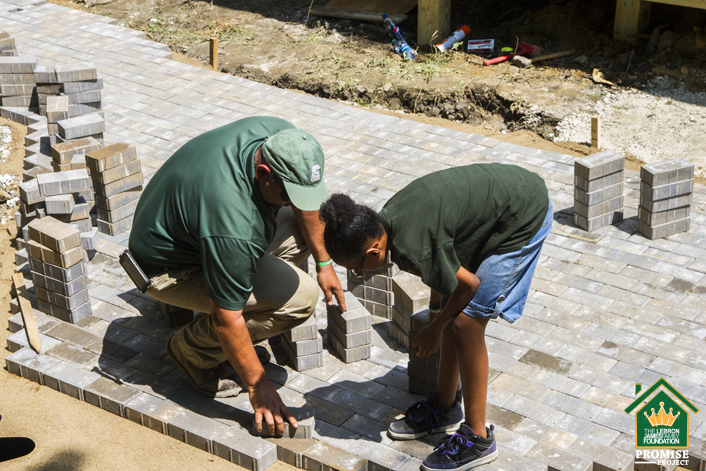 Along with an overhaul of the backyard, the team completely rebuilt Mariah's driveway, demolishing the old surface, making way for a new, wider footprint, laying concrete, and hand finishing the surface.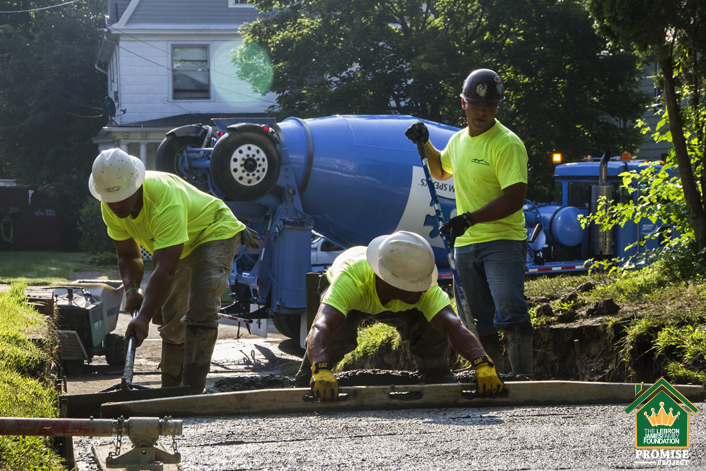 When the kitchen, backyard, and driveway were finished, LeBron brought his wife, Savannah, to inspect his handy work and give final approval, "Not bad, honey," said Savannah, approvingly. "We want to give Miss Mariah and her family a special home to live in," Savannah said, while she was inspecting the kitchen.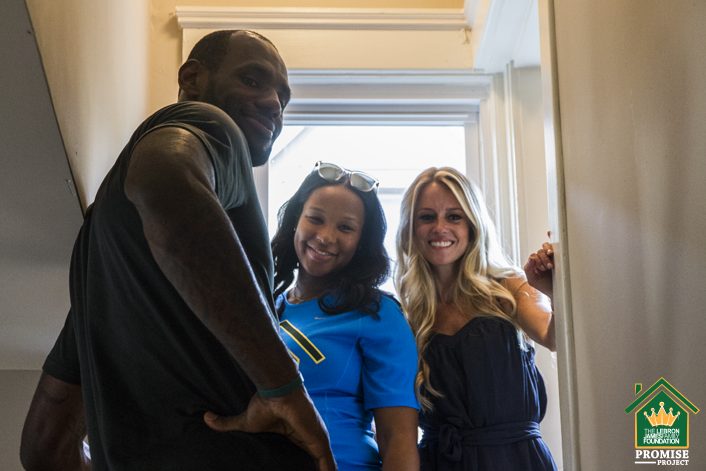 Nicole's Gallery
To see behind the scenes photos from PROMISE Project episode 1, check out Nicole Curtis' gallery:
Full Schedule of air-dates: