Cleveland Cavaliers vs. Toronto Raptors
Throughout the year, a group of more than 40 Northeast Ohioans serve Akron's youth through our three LeBron Advisory Boards: Elementary, Secondary and Community. They are our educators, our community leaders, and our neighbors. They are our LeBron Advisory Board members. And most importantly, they are our family.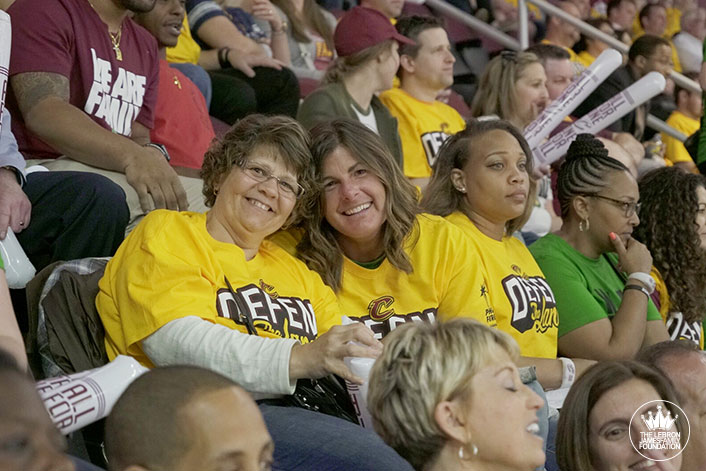 On Monday night, their script was flipped. As a small token of the Foundation's gratitude and appreciation, the group was treated to a night on the town, including dinner at Michael Symon's Lola and one heck of a show at the Q. The culmination of the night was a special message from LeBron, displayed on the arena's marquee "Humgongotron" for the LAB members and the rest of the capacity crowd to see: "Thank you for having my back, and thank you for your service."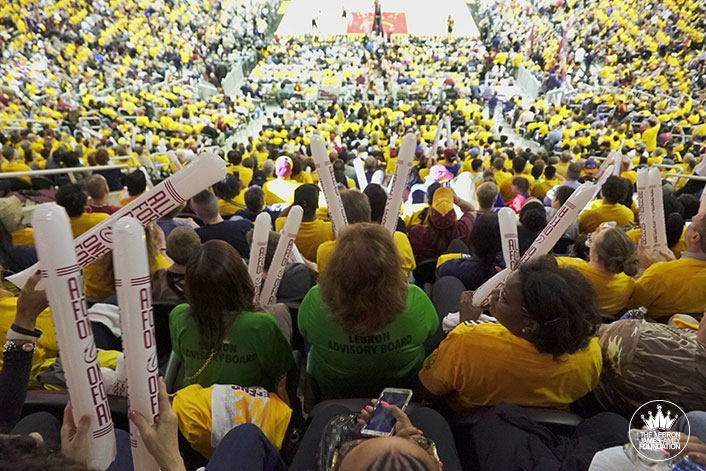 Though we will never be able to fully express our gratitude to all of our LAB members, we again say thank you for your tireless service to the Foundation and dedication to our kids.