PROMISE Project Take 2 | Week 3 Part 1!
The final day of PROMISE Project Take 2 was a big one. There were 13 yards being renovated on Saturday, July 25, a big difference from four each of the previous two weekends. The sound of power tools and the smell of fresh mulch engulfed the 330, as PROMISE Project locations dotted the city. The generous teams of partners powered through the sun and the sweat on the blistering hot day to produce some beautiful results.
We will be breaking down this renovation-filled day with highlights in three separate articles. The first batch of partners being featured include Little Tikes, Power Media, GPD, and Dellagnese.
Little Tikes has been a major contributor with the PROMISE Project not only in their yard renovation but also through their amazing donation of toys to every household with a child under the age of six. At each house, workers could be seen assembling Little Tikes staples like Cozy Coupes and playhouses. The donation enhanced this year's PROMISE Project to another level. The new toys were a great pairing with the spruced up lawns.
Power Media, who produces all of the awesome signage for Foundation events, created another sign this day. It was one that displayed the hard work of an Akron I PROMISE Network student in and out of school to be an example forhis peers. This sign, though, did not consist of large sheets of vinyl, but of the advances made to beautify a lawn. Power Media brought a lot of muscle to tackle their renovation with a crew reaching nearly 80 people who subbed in and out all day. The team not only worked on every corner of the lawn but also gave the old fence surrounding it a new paint job.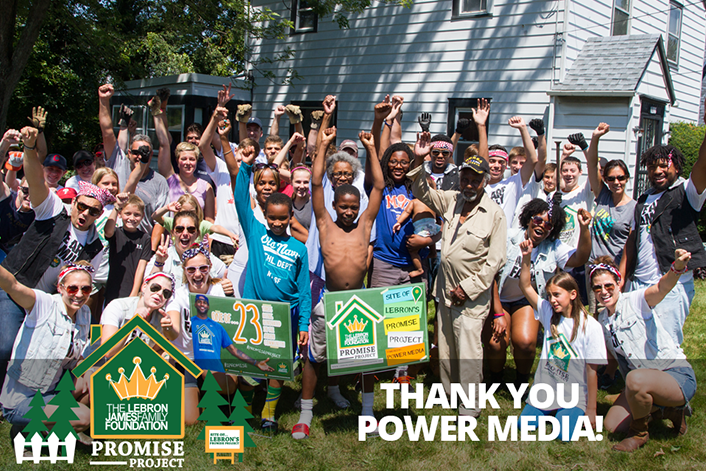 Dellagnese was another team that went above and beyond. Their special touches added a lot of character to the renovation. Things like personalized hats for everyone on site throughout the day and an oversized red "W", the initial of the student's last name, hung proudly on the front door put Dellagnese's mark on the project. They also cultivated a great relationship with the family. It was evident that they had grown very close.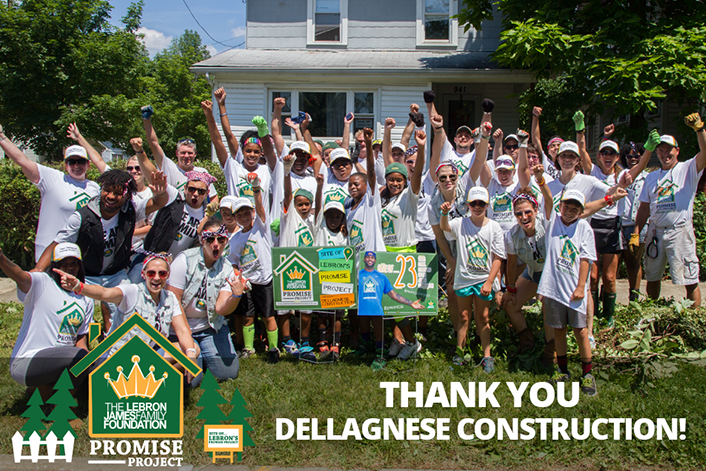 GPD put their fingerprint on the project as well, as they built a picnic table for their family. These four partners went about their renovations with a great deal of heart and took pride in the result they were going to present to the families they were helping.