23 Acts of Kindness and Giving
LeBron, Sprite and the Foundation came together in partnership to renovate the Frederick Douglas Center Boys & Girls Clubs of America clubhouse, the second club renovation of All-Star 2015. Among many other additions, the club received: refinished floors, fresh paint, new wall pads, new basketball rims, and $10,000 for their technological initiatives.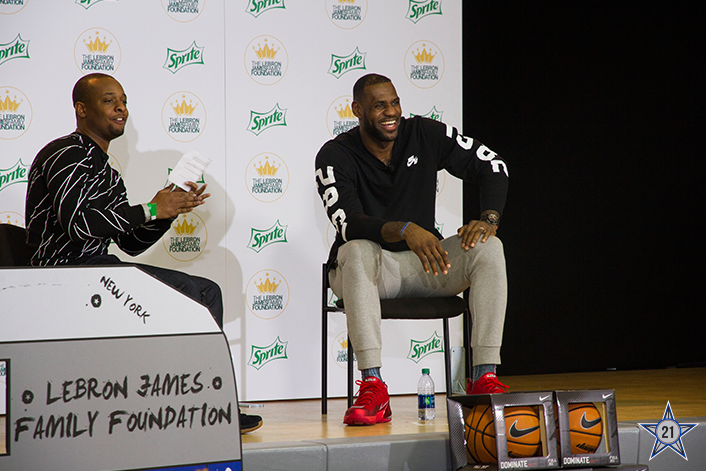 LeBron also hosted a special question and answer session with the clubhouse audience who submitted some of their questions to Facebook.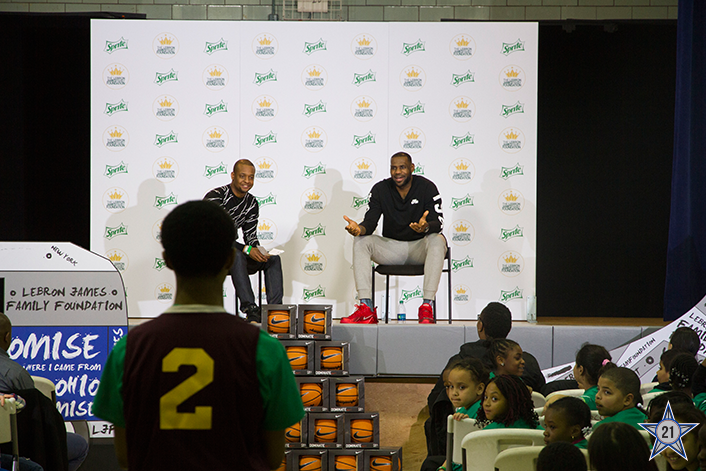 A special thank you to Sprite for partnering with LeBron and the Foundation to renovate two Boys & Girls Clubs at NBA All-Star.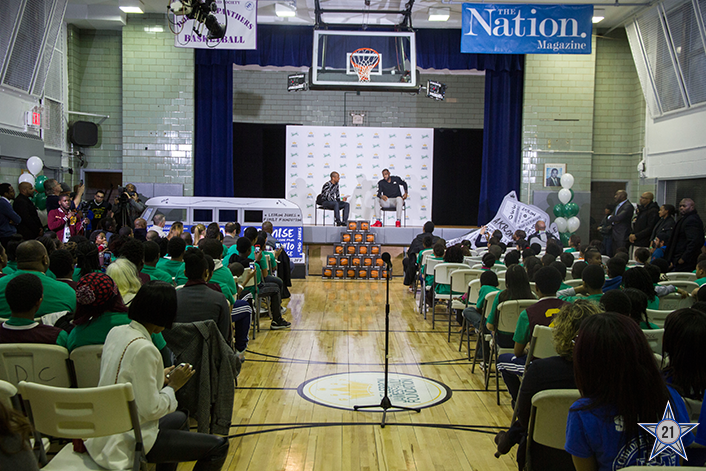 NBA All-Star Weekend 2015
LeBron's Akron based 330 Ambassadors executed acts of kindness and giving throughout New York City and Brooklyn during the week of All-Star, and The LeBron James Family Foundation Facebook page tracked all 23 of them! To see/read more about LeBron's 23 Acts of Kindness and Giving, you can view the Foundation Facebook page or read more about them here. #23Acts #IPROMISE #ObeyYourThirst #PayItForward