Class of 2026
As summer comes to a close, that time of year when the LeBron James Family Foundation welcomes a brand new class of third graders into its Wheels for Education program approaches. With excitement that can only be compared to that of the first day of school, students and families come together for the first time to learn more about the program and the very important promise they are entering. We've come to call this all-important initiation event We Are Family Camp, and attendance has never been higher.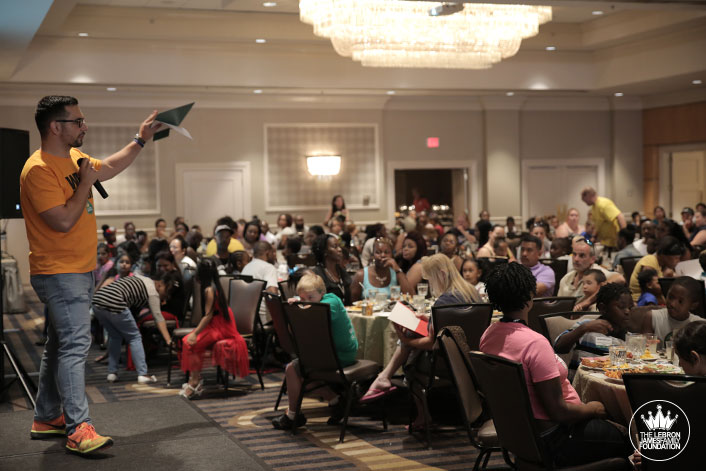 This year, despite the torrential downpour outside, our new students and their families turned up in droves to learn more about the life-changing opportunity before them. With near perfect attendance over the course of two evening events, LJFF was able to meet with and welcome almost every single one of our new Wheels for Education students and the amazing people that support them. In both of these meetings, the tone and the expectations were set early: "In Northeast Ohio, nothing is given. Everything is earned. You work for what you have."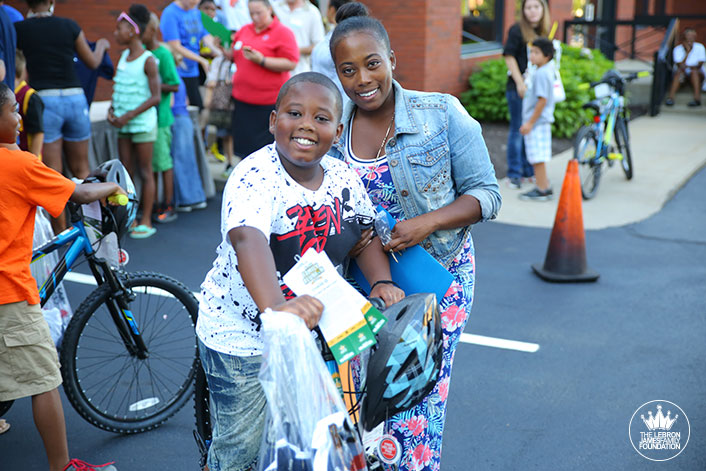 During their first official family gathering that signaled the start of the 2016-2017 school year, the new Class of 2026 recited the PROMISE for the first time. These, they learned, would be words they will become very familiar with as they continue on their academic journeys with Mr. LeBron by their side. Before they embarked on their new road as a Wheels for Ed kid, every student received a special PROMISE pack containing a bicycle, helmet, two branded school uniform polos, and an I PROMISE band – all essentials for the long ride ahead.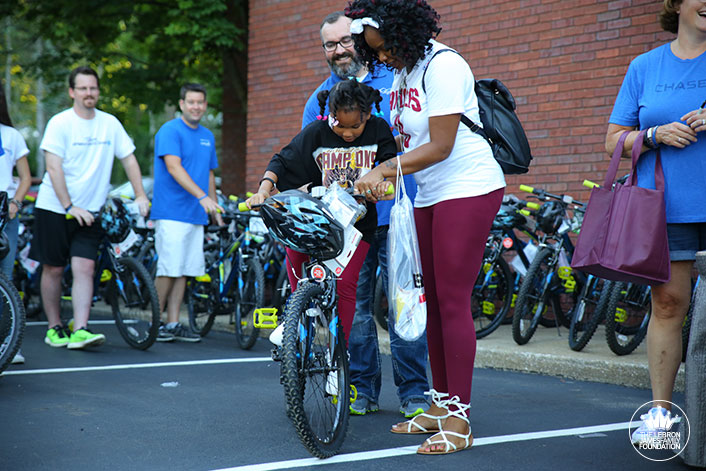 Third grade Akron Public Schools students are invited to participate in Wheels for Education based on their eligibility for pre-fall intervention. In order to become a Wheels for Education student, they must attend one complete session of We Are Family Camp.