#RepYourHood | East Dragons Varsity Basketball
Sports teams across the Akron Public School district are all on high alert as several school assemblies have recently been crashed by a highly trained black ops squad, known only as "The Foundation." Whether by van or by helicopter, LeBron has been sending his LJFF team to reward the role models setting good examples for his Wheels for Education and Akron I PROMISE Network kids through their positive behavior and exemplary sportsmanship.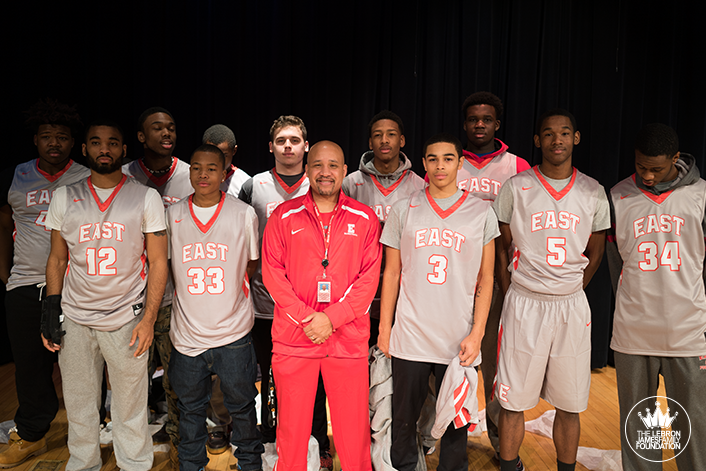 The latest I PROMISE Uniform Drop came to Akron's East CLC Dragons where the men's and women's varsity basketball teams were rewarded with brand new Nike uniforms and travel bags. The team captains received special recognition by serving as models for the custom uniforms. Marking LJFF's sixth and seventh uniform drops to date, these uniform gives are meant to serve as a catalyst for positive behavior both on the playing field and in the classroom.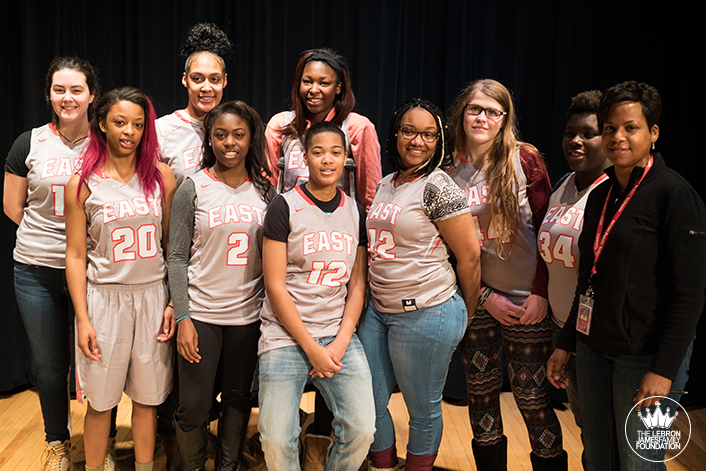 The deserving teams are nominated by our partners at Akron Public Schools based on their display of leadership, sportsmanship, and togetherness - all traits LeBron wants his Wheels for Education and Akron I PROMISE Network students to see in action.
For footage of the event, visit our Facebook page or watch WKYC's recap.