All Aboard The Polar Express!
It was an eventful week for the Foundation which culminated in a holiday favorite in Akron. On a brisk night, the "LeBron Sleigh" was seen driving around Akron again, but why you might be ask? To deliver a group of Wheels for Ed super stars from Harris Elementary, their parents and members of the Foundation to the Polar Express.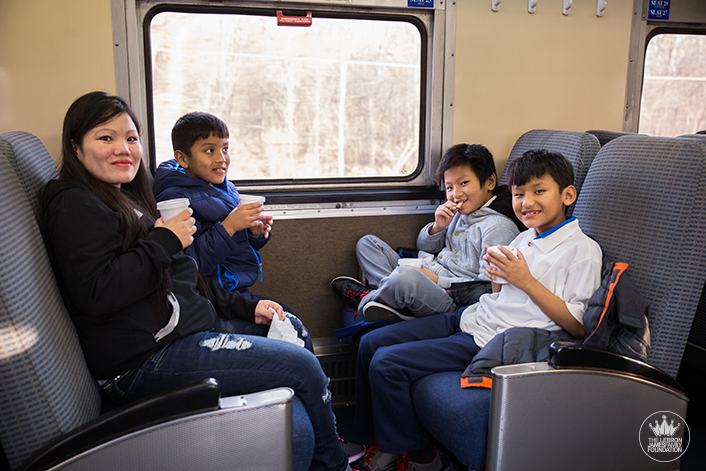 After enjoying a delicious meal from McDonald's, the students, parents and Foundation took the short trip over to the Akron Station of the Polar Express.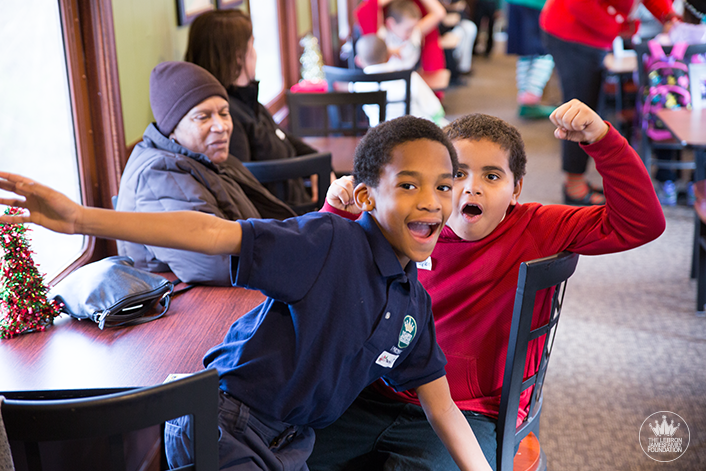 The group boarded Car 9 with kids all on the right side of the car, including LAB Elementary member Lisa Heath… she is a kid at heart! As the train shoved off from the station in Akron, the story of the Polar Express was read out loud by Elf Janice and her helpers, including Conductor Jim.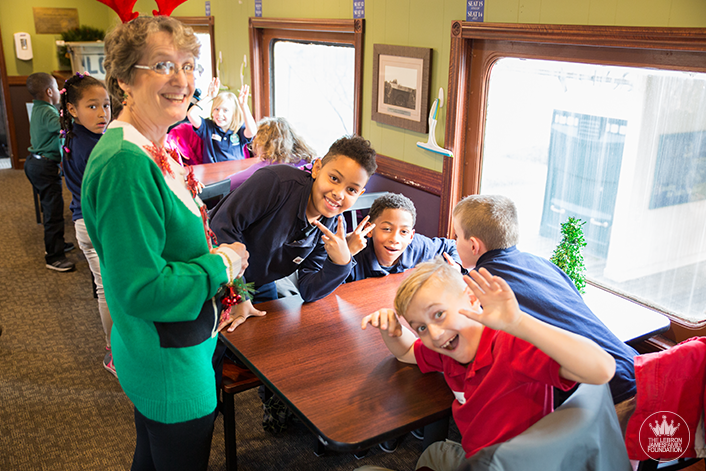 It wasn't long before they served hot chocolate and cookies to the entire car and just as the last sips and bites were taken, the train car's lights went out and we entered the North Pole where elves were waiting to greet us. The car came to a stop allowing Mr. LeBron's kids a great view of the North Pole and Santa as he and Mrs. Claus cruised on by in their sleigh. The train started up again, and back to Akron we journeyed.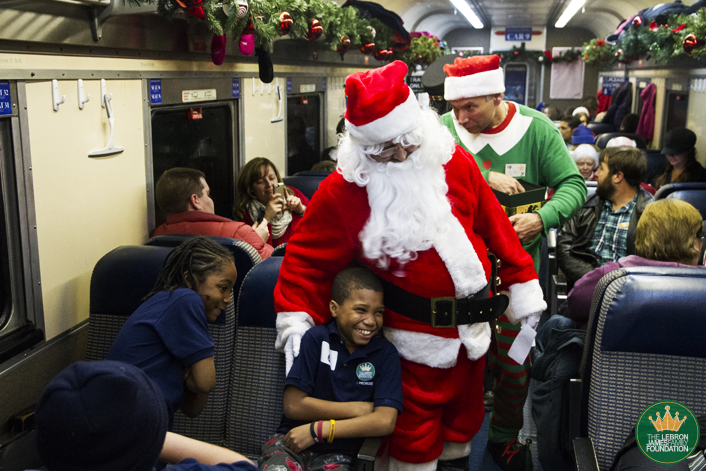 Just about the time we were nearing the Akron Station, after singing Christmas carols at the top of our lungs, a familiar face boarded our car… Santa himself!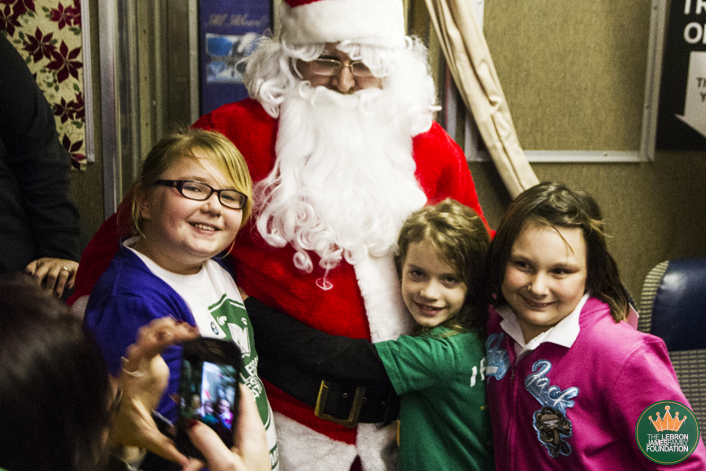 It was a magical night for all and the Foundation Team said goodbyes to a tired group of kids ready to finish the week of school and start their winter break. This is the second annual Polar Express WFE Experience Outing which will continue for our WFE kids for years to come.