I PROMISE Watch Party
"If you listen to LeBron when he talks, he tells you what the game is about for him. It's about his city, it's about his kids. That's what makes tonight so special." – Michele Campbell, Executive Director, the LeBron James Family Foundation
Although LeBron and the Cavs were playing in downtown Cleveland, Akron had their own piece of the Q at the I PROMISE Watch Party at Ray's Place in Fairlawn.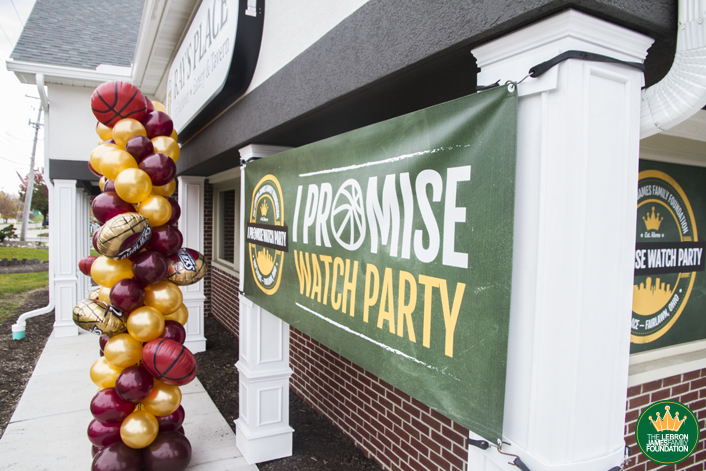 The I PROMISE Watch Party was created to give those who couldn't make it to the game a chance to enjoy the festivities with friends and family. Thanks to our partners at Nike and Beats, the first 400 supporters at the I PROMISE Watch Party received the same giveaways that game attendants in Cleveland received: Nike basketball; Nike tee shirt; Nike poster, and Beats poster. Unique to the I PROMISE Watch Party, supporters also received an I PROMISE band at the door.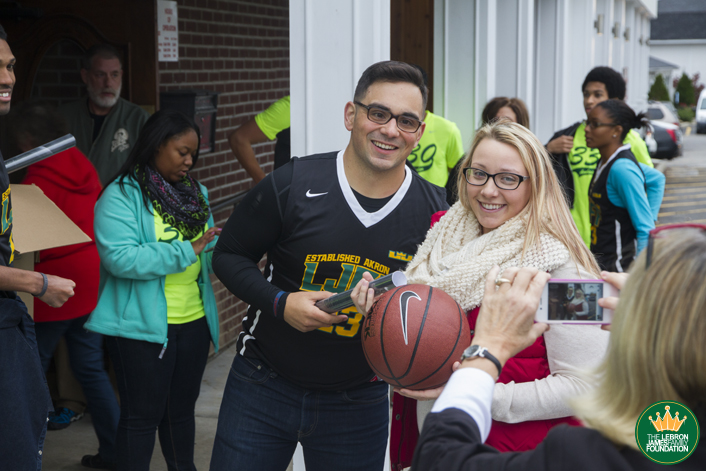 The event came together thanks to a team effort from our partner WKYC and event partners WAKR, WONE, and Ray's Place Fairlawn.
Leading up to the game, the radio team hosted their broadcasts live from the watch party.
The occasional pre-game roar was a sign that WKYC reporter, Hilary Golston, was doing a live showcase. Read Hilary's recap of the night here.
Charlie and Ray's Place supported the Foundation by donating a portion of the proceeds from their special of the night, "Wine and Gold Wings."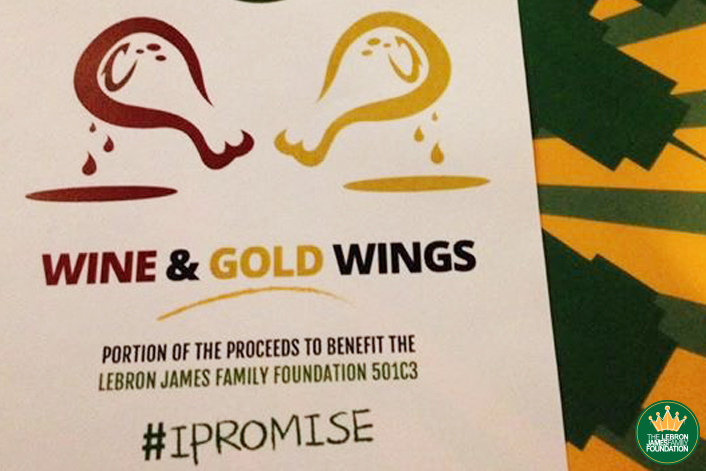 To raise money for the Foundation, a live and silent auction were held, with unique items such as a LeBron James signed Cavs jersey, a ride in Goodyear's new Wingfoot One, and a meal for four from LeBron's chef.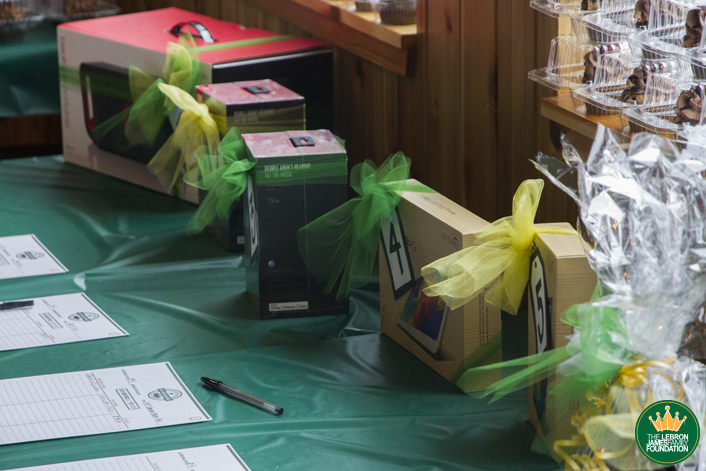 Lending a helping hand were two more awesome partners, Baker Blvd and Walls360. Walls360 donated cool limited edition graphics and Baker Blvd donated delicious HomeCourt Chocolate Chunk cupcakes, both of which were given to everyone in attendance.
Spirits were not dampened by the hard fought loss as the community knows this was the start of something bigger than basketball for Northeast Ohio.