Beep Beep!
From Cleveland to Sandusky and all of the Rubber City's streets in between, the Foundation Team is on the move for LeBron's kids. With all of the miles we've racked up, LeBron felt it was time to do a little extra branding.
When asked what he wanted the van to look like, LeBron's instructions were simple, "Loud and proud."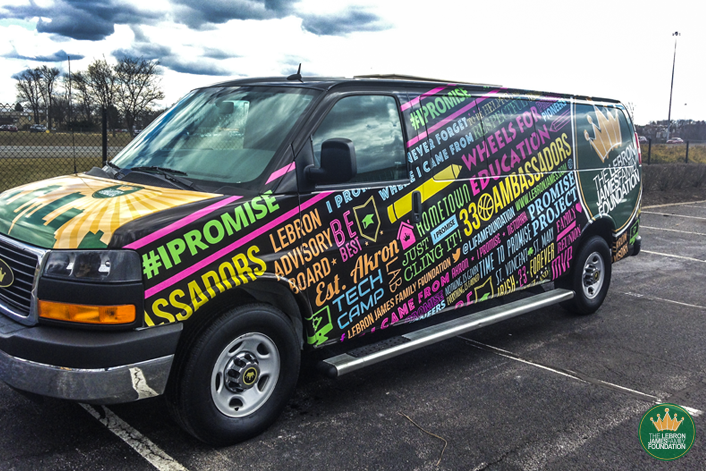 When not cruising around the streets of Akron, the Foundation Mobile is parked at LeBron HQ in clear view of Interstate 77. Passing by the Mobile on his way to work, LeBron sent a message of approval to his team, "You couldn't miss that from space. MISSION ACCOMPLISHED!!!"
If you see the Foundation Mobile on the move, chances are we're all piled in, on the way to see our kids. Give us a honk and wave hello!